Former grand chief in Manitoba won't be charged with sexual assault: lawyer
 'Manitoba Prosecutions is not proceeding with criminal charges,' says Winnipeg lawyer Josh Weinstein.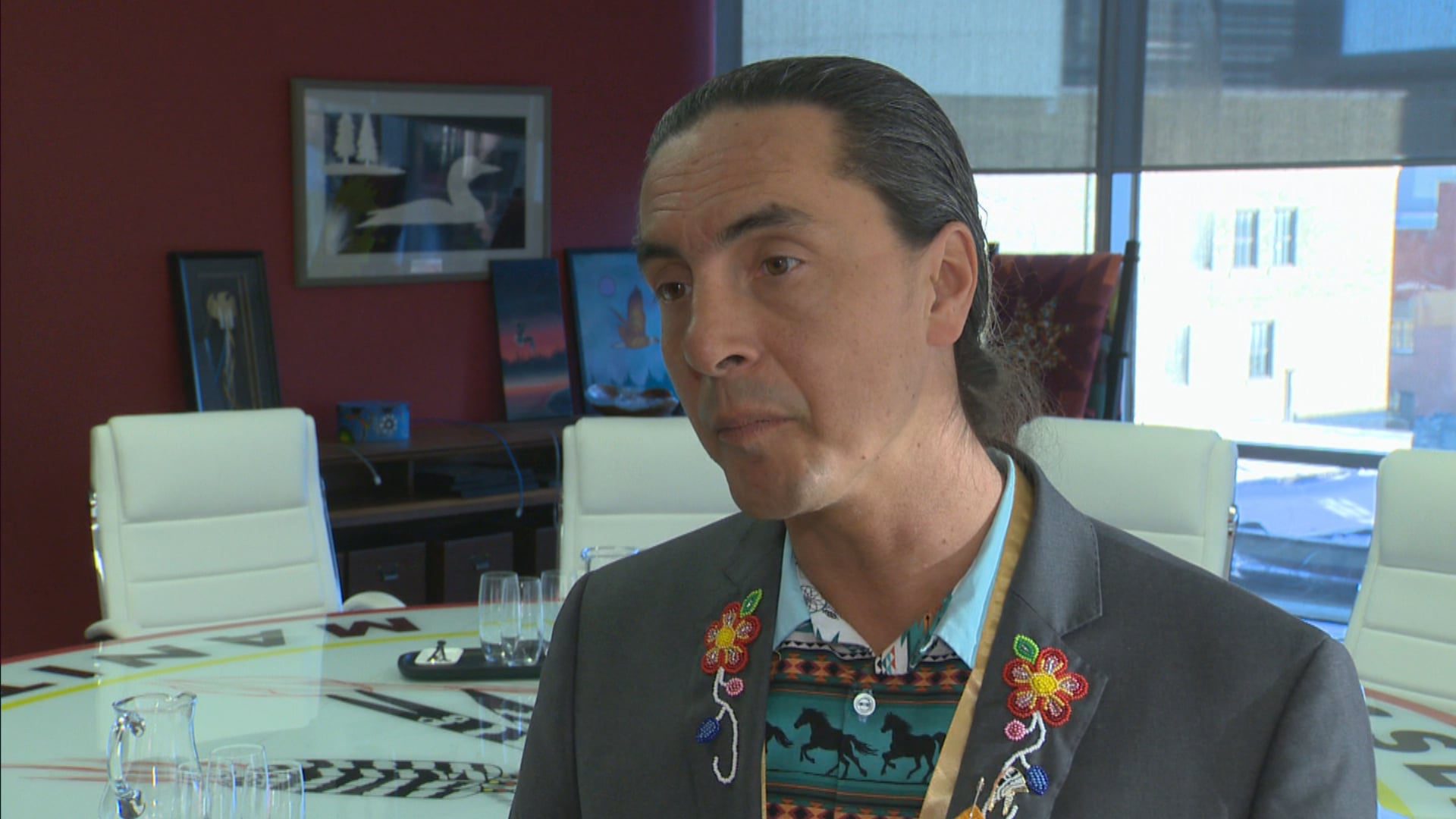 ---
The former grand chief of the Assembly of Manitoba Chiefs (AMC), forced to step down amid allegations he harassed and sexually assaulted a female colleague, won't face criminal charges, APTN News has learned.
The development ends more than a year-long legal saga for Arlen Dumas, who was accused of workplace harassment and sexual assault by the former acting executive director of AMC in March 2022.
Winnipeg police confirmed to APTN on March 18, 2022 they received a complaint against Dumas and were investigating.
That investigation did not result in a criminal charge, Dumas's defence attorney Josh Weinstein said Friday.
"There are no charges to be filed against Mr. Dumas," Weinstein said in an email to APTN. "The only matters relating to (the complainant) are the civil matter which I cannot provide any comment on and am not legal counsel for that matter."
---
In Manitoba, police refer their investigations to a prosecutor who determines if there is sufficient evidence to press criminal charges.
That was not the case here, Weinstein added.
"Manitoba Prosecutions is not proceeding with criminal charges," he noted in his email.
The complainant filed a civil suit against Dumas on Aug. 30, alleging he sexually assaulted her at least eight times between January and March of 2022 while she worked at AMC.
None of the allegations against Dumas have been tested in court.
---
The Winnipeg Police Service won't comment on the status of its criminal investigation against Dumas.
"The Winnipeg Police Service cannot provide additional information or response regarding this matter as it is now before the courts," said Const. Claude Chancy in an email Friday.
"I was referring to a civil litigation currently before the courts," Chancy continued. "We have no information to provide regarding this reported (and alleged) sexual assault incident."
Dumas was removed as grand chief of AMC, comprised of chiefs from 62 member First Nations, in August 2022 after an independent investigation found he engaged in workplace sexual harassment.
AMC did not release the third-party report but APTN obtained a copy.
Did not respond
Dumas did not respond Friday to requests for comment from APTN.
The complainant, in her lawsuit against Dumas, is seeking $426,000 in damages.
Neither she nor her lawyer, Alisa Lombard, have commented publicly since launching the suit in Manitoba Court of King's Bench.
In August 2022, then-acting Grand Chief Cornell McLean apologized to two women who had accused Dumas of inappropriate behaviour.
"I wanted to say my apologies to Bethany Maytwayashing on behalf of the assembly and also to (the second woman) on behalf of the AMC," he told reporters after the meeting to vote Dumas out.
Did not attend
Dumas did not attend the meeting but announced in a news release ahead of time that he was voluntarily seeking treatment for "a lifetime of trauma."
He indicated in the release the accusations against him "were unfounded."
Maytwayashing came forward in 2019 to allege Dumas approached her inappropriately through messages on Facebook.
Dumas denied it was him and alleged his phone had been hacked.
McLean said AMC offered Dumas "many opportunities to come and defend himself here today."
"(Dumas) chose to take the route for trauma-based treatment," McLean added, "which I thought was kind of strange because in that there was no mention of an apology to the (alleged) victims."