About APTN Investigates
APTN Investigates is the first Indigenous investigative news program in Canada. The show offers viewers hard-hitting investigative reports and stories that change lives. Produced by award-winning journalists, APTN Investigates is committed to seeking the truth for our people.
Producers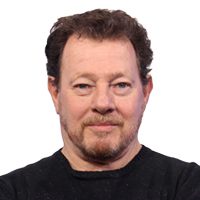 Paul Barnsley
Executive Producer
Paul has been described by the Ryerson Review of Journalism as "one of Canada's best Aboriginal affairs investigative reporters." He won the Journalists for Human Rights annual Lifetime Achievement award in 2016. Prior to joining APTN, Paul served as national news editor/senior writer for Windspeaker, an Edmonton-based Aboriginal news publication distributed nationally. His stint with Windspeaker began in 1997, after nearly five years with the Six Nations weekly newspaper Tekawennake.
Cullen Crozier
Producer
Cullen Crozier is a video journalist and documentary producer with APTN Investigates. He is Gwich'in, Dene and Métis based out of his home community of Somba K'e, Denendeh (Yellowknife, N.W.T.). Cullen's work focuses on injustices facing Indigenous people in Canada. He has reported on the forced sterilization of Indigenous women in Saskatchewan, the forgotten residential school survivors of Newfoundland and Labrador and the ongoing child welfare crisis in Ontario. His documentaries have been recognized by the Michener Foundation, the Canadian Association of Journalists, Amnesty International, the Sidney Hillman Foundation, the Native American Journalists Association and the Academy of Canadian Cinema & Television.
Josh Grummett
Associate Producer
Josh has worked in journalism and broadcasting in Winnipeg since 2003, and has been with APTN Investigates since 2010. An alumnus of the Creative Communications program at Red River College, Josh brings years of behind-the-scenes video and audio production experience to APTN's investigative news unit.
Video Journalists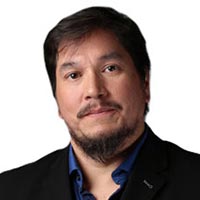 Rob Smith
Video Journalist
Rob is a member of the Dzawada'enuxw First Nation from Kingcome Inlet BC. He's been a part of APTN National news since 2005, Rob brings to APTN almost twenty years of broadcast experience. He joined Investigates in 2013 and has covered protests, land claims and the fentanyl crisis. His cinematography was nominated in 2016 for a Canadian Screen Award.