Métis in N.W.T. still waiting for apology, compensation for loss of hunting rights
Canada signed a deal with First Nations in Wood Buffalo National Park but not Métis.
---
Ken Hudson carries a moose shank from the bed of his pickup truck to a meat hook in his workshop.
However, putting country food on the table has been challenging at times. For decades, he has been tirelessly advocating for the acknowledgment of historical injustices and the inherent rights of the Métis people in Treaty 8 territory.
"Large chunks of our own land, including Wood Buffalo Park, we couldn't hunt, and we can hunt in Alberta, Saskatchewan, places that other Aboriginal people that were here, we were standing next to them have those rights.
Upon the signing of Treaty 8, the First Nations in the area were allowed to hunt and trap in Canada's most expansive national park. The Métis, who were present at the time the treaty was signed in 1899, were not included in the agreement. Instead, those who attended were given either $240 or 240 acres of land and then sent on their way.
In 2016, Hudson served as the president of the Fort Smith Métis Council and was a member of the NWT Métis Nation. Together with others, they demanded the federal government to provide $120 million in reparation and to present an official apology for this ill-treatment.
"We're after reconciliation for what they did to us in the park, so that's at the negotiating table," Hudson said. "Now this issue here of the government, cheating us out of a treaty is a separate issue, but they're tied to the table, which they shouldn't be."
Hudson views it as a smoke and mirrors performance; a cunning maneuver, tying together matters with the park to the prolonged settlement of the Métis land claim and self-government.
Parks Canada refused a request from APTN News's for an interview. Instead, a written statement was provided.
"Parks Canada acknowledges the long historic and contemporary contributions of Indigenous peoples in what is now Wood Buffalo National Park," the statement said. "We also acknowledge hardships that Indigenous communities, including Métis, endured because of management practices that restricted access to lands and impacted their traditional way of life."
Parks staff have also informed APTN that they collaborate with the 11 Indigenous groups in the park through a cooperative management committee, which convenes several times per year. In response to a query about hunting, Parks Canada declared it "acknowledges and upholds the traditional harvesting rights of local Métis communities in Wood Buffalo National Park."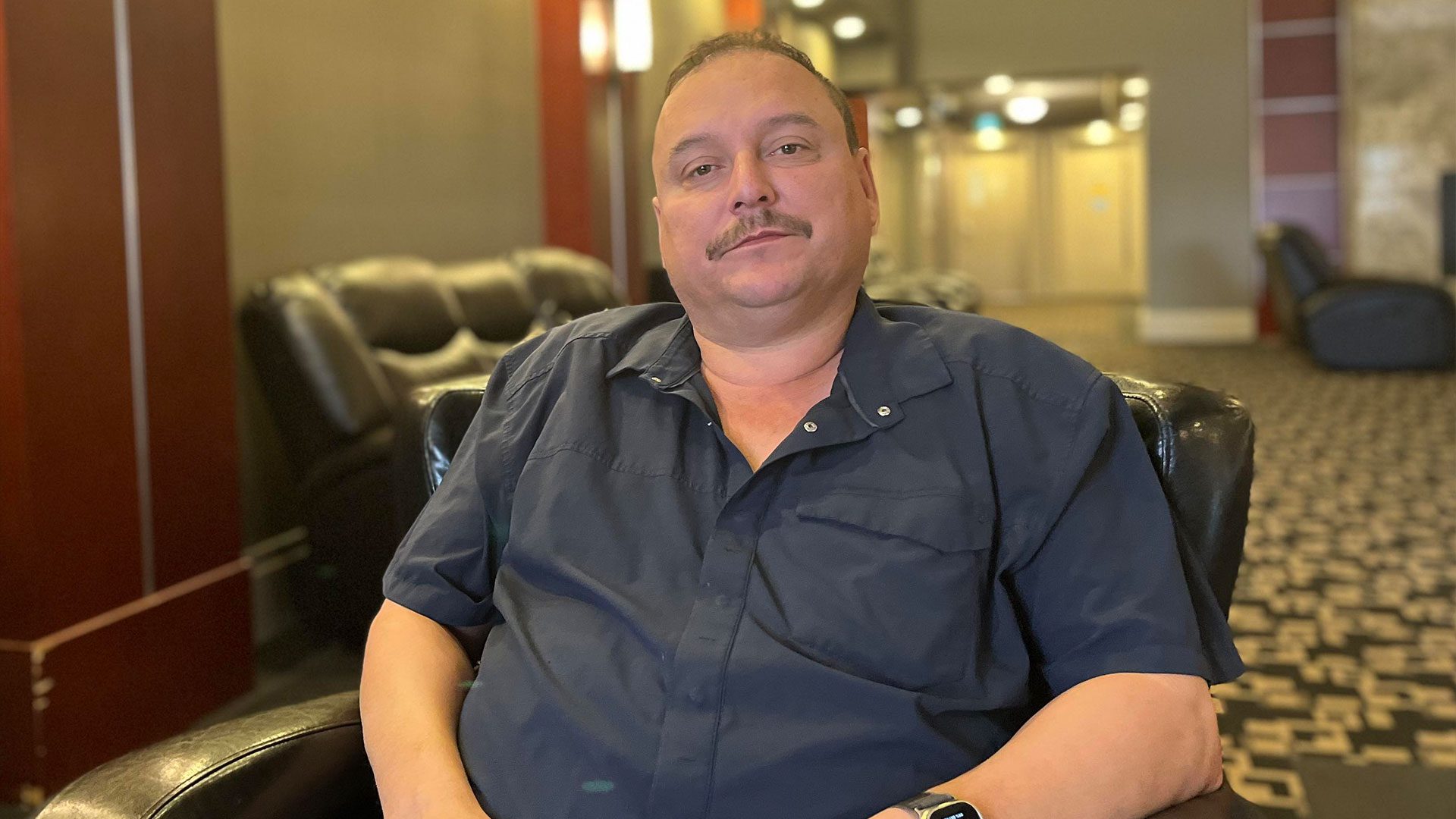 ---
Garry Bailey, president of NWT Métis Nation said he doesn't buy it.
He often visits Yellowknife for intergovernmental meetings and has been a part of the land and resources deal since 1996.
"Apparently from the stories I've been told by the Elders is that they just wanted to do a study on the buffalo for three years, and you know, it worked its way into never letting us back in," Bailey said.
He stated that the work has been tiring, without any precise formulas for compensation and land exchange.
Bailey noted that the onus of proof lies on the Métis to present evidence to back up their position through studies on each topic to determine the degree of their losses.
He agreed with Hudson that Canada's approach of grouping all Métis issues for redress has been hindering progress.
"They can't be holding us at ransom, you know, saying 'if you want it this bad, give this in this, give it up.' that's what they're doing right now," Bailey said.
Historically, the Métis played a significant role as both land users and entrepreneurs. They would guide on rivers and harvest furs along their trap lines.
As per the current Territorial Wildlife Act, Métis individuals are allowed to hunt in certain zones of the park. However the regulations are viewed by Bailey as outdated..
"Métis cannot take quads or skidoos into the park to haul wood," Bailey said. "We recently we had an elder there the Park who shot a moose and Parks went out there to measure how far it was from the highway."
Different treatment of First Nations and Métis has caused disarray among local Métis, who have been led to assume that hunting in the park is not allowed.
Meanwhile, back at Hudson's house insult to injury
Hudson has just received a bill from the territorial government for what they claim is land lease for his cabin in Wood Buffalo National Park.
His debt is now greater than $4,000.
"For us to get charged for building cabins for harvesting and for showing our grandkids out of harvest and stuff and live out in the ocean that is freaking sickening that our government would do that," Hudson said.
Bailey and Hudson claim that for many years they have been informed by the colonial administration that the region can levy taxes on crown lands, so long as it does not undercut traditional indigenous lifestyle.
"The GNWT has the right to levy taxes on all crown land however it cannot affect the Aboriginal way of life," Bailey said. "They say 'we're not affecting you, we're just charging it to do it.'"
In spite of this, the Métis will persist in living this way of life – even if they must pay the consequences.