Member of Cree nation in Manitoba killed in Ukraine says family
Last message to his mother was that it was 'all good over here.'
---
A member of Opaskwayak Cree Nation in northern Manitoba has died fighting in Ukraine.
In an email to APTN News, Faith Lathlin-Bercier, the sister of Austin Lathlin-Bercier, said her family received a call from Ukraine on Nov. 13 that Austin had been missing for two days. Later that day, they were told he had been killed.
Lathlin-Bercier, 25, enlisted at the Polish border in May 2022.
His last message to his mother was sent on Nov. 9.
"Thanks mom, all good over here," he wrote.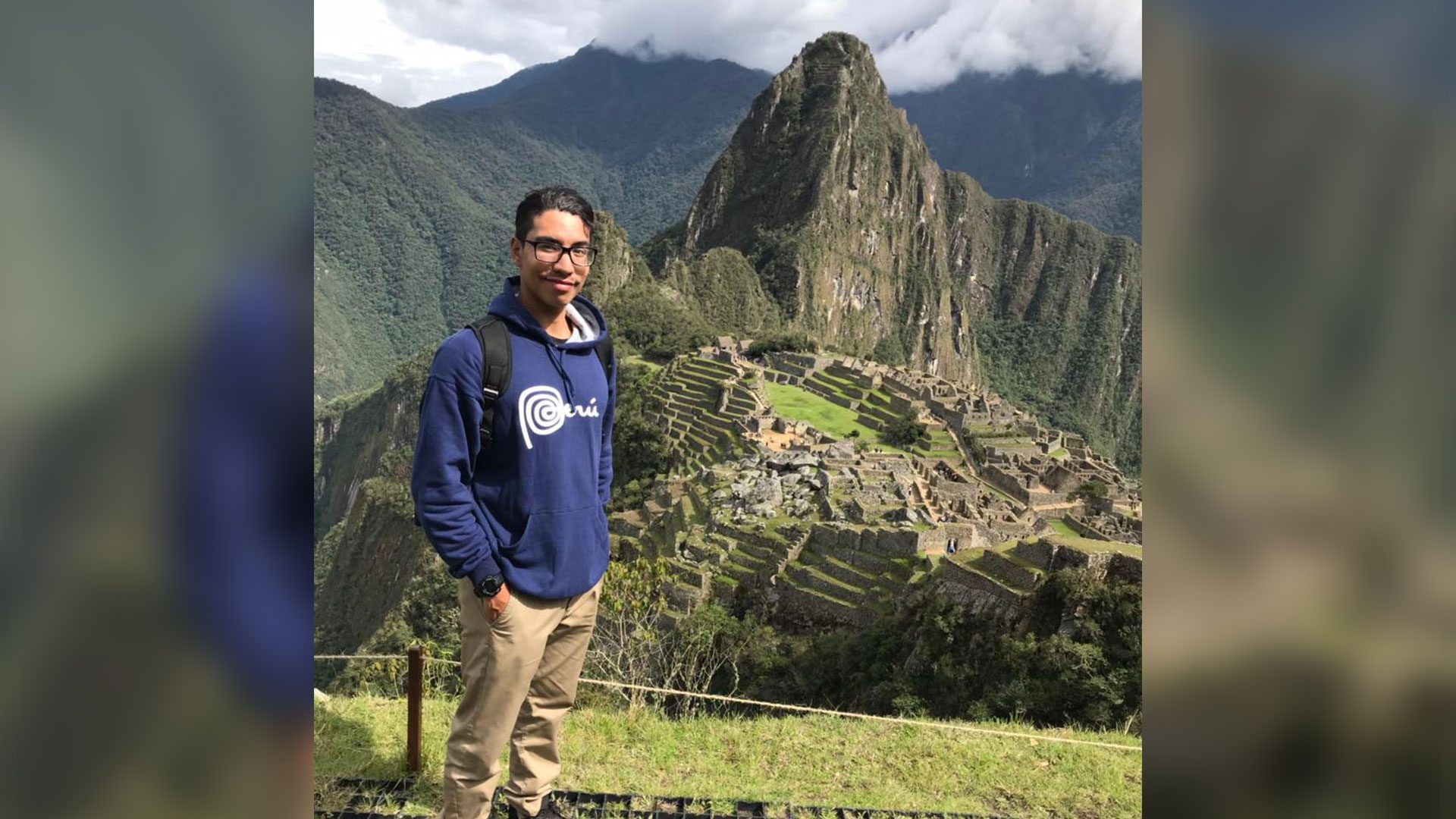 ---
Faith describes her brother as a compassionate role model to the Opaskwayak community who loved cats.
"He was always offering a helping hand to the people who needed it the most," Faith said. "He told me when he was done fighting he wanted to come back to our reserve (Opaskwayak Cree Nation) and become someone who could teach the young children of our community."
In 2016, Austin graduated from the Bold Eagle Program, a six-week program in the summer that is run by the Canadian military that combines military training and Indigenous cultural programs.
He then tried to join the Canadian infantry in 2018 but was denied because of his eyesight.
Austin went to Peru in 2019 to teach English to youth in small communities while doing outreach work. From Peru, he travelled to Italy and Romania and continued his outreach work in Portugal in 2022.
"From Portugal, he decided to book a flight and enlist at the Poland border," Faith said. "From the border, he called my parents and told them he wanted to fight for the freedom of the women and children of Ukraine."
"SO PROUD of you my son. I love you with all my heart and I know it will be ok," Austin's mother wrote to him in a text message in March 2022, "go and learn. And come home."
In May 2022, Austin posted to a social media page two months into his service in Ukraine, letting friends and family know that he decided to go to Ukraine "to help in the conflict with my limited military experience."
"Seeing all the people losing their homes and loved ones, while Russia was indiscriminately killing civilians and committing war crime after war crime it was extremely infuriating," the post said. "I felt obligated to come and I will stay until this conflict is over. Slava Ukraine – Glory to Ukraine."
---
Chief Maureen Brown of Opaskwayak offered condolences to the Lathlin-Bercier family in a media release.
"He sacrificed everything to help and paid the ultimate price," the statement said. "The way his lived his life unselfishly and for others is a beacon of bravery for such a young man. He lived and offered his life with honor. He made our nation proud."
Faith said her brother's body has not yet been found due to the ongoing battle. Austin will rest next to his late Kokum when he returns to Opaskwayak.