Former Manitoba grand chief launches countersuit against employee
Arlen Dumas denies former employees' sexual assault allegations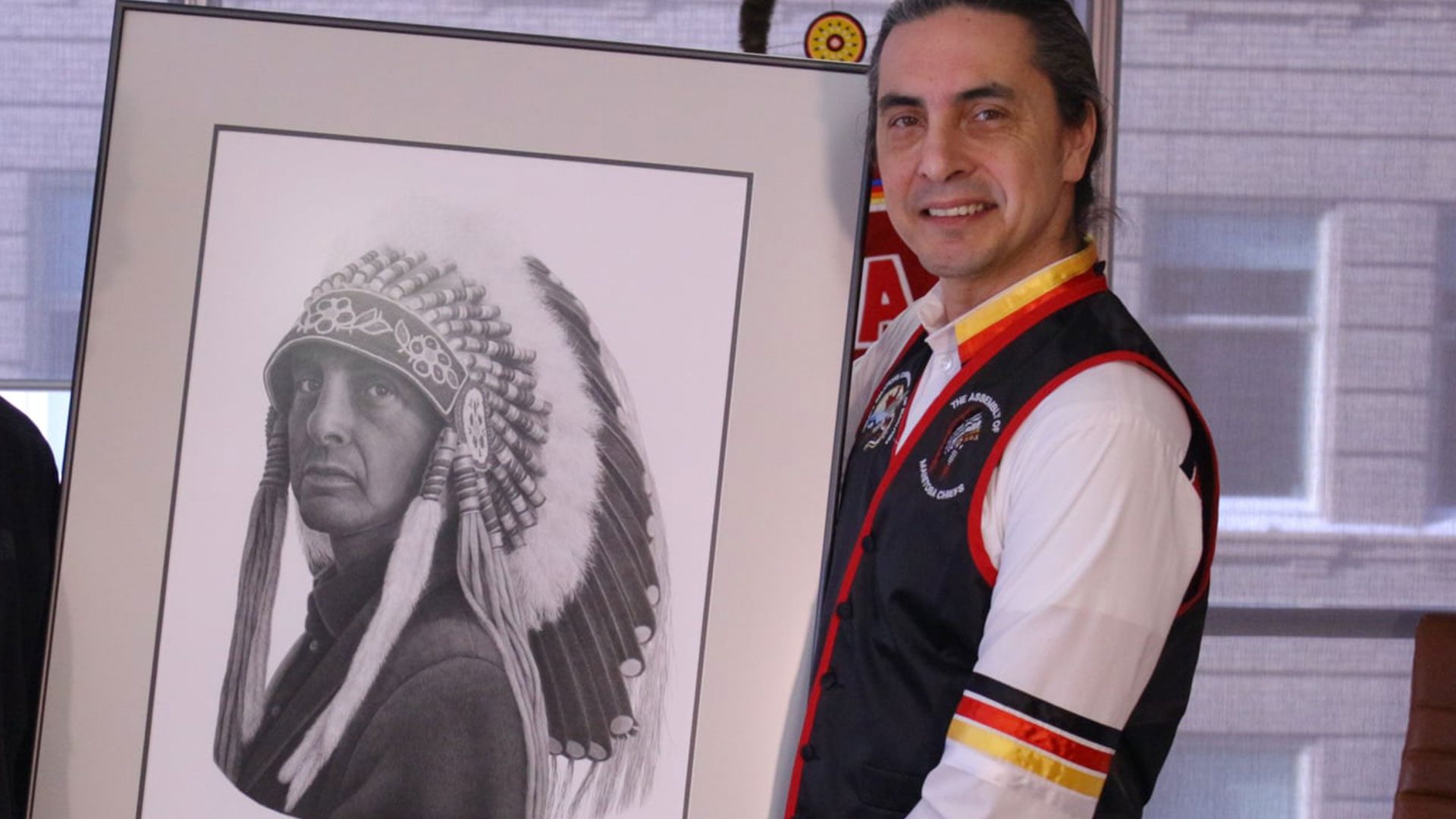 ---
His reputation has taken a beating since a former employee sued him for sexual assault, says a former top First Nations leader in Manitoba.
Arlen Dumas, in a statement of defence and counter claim filed Nov. 2, denies the allegations made by a woman suing him for workplace sexual harassment and sexual assault.
The woman worked for Dumas at the Assembly of Manitoba Chiefs [AMC] office in Winnipeg.
Dumas says her allegations are "false, inaccurate and misleading." He alleges they have defamed him.
Dumas says their sexual contact was "fully informed and consensual" and her lawsuit should be dismissed.
In his counter claim, he seeks unspecified financial damages.
---
Read more:
Arlen Dumas out as grand chief at Assembly of Manitoba Chiefs
---
The woman says she was hired at AMC as director of operations and programs in 2021 before becoming acting executive director of the advocacy organization for 62 First Nations in Manitoba a few weeks later.
She says she reported to the plaintiff who had "job evaluation, disciplinary and firing power over her."
Dumas denies he hired her or was "solely responsible" for her job evaluations, discipline and status.
None of the allegations against him have been tested in court.
The woman claims she was sexually assaulted eight times. She says she did not consent but "sexual intercourse occurred to which the plaintiff felt that she could not say no because of the defendant's position of authority over her. She recalls feeling afraid, ashamed, and embarrassed."
She is seeking a minimum of $426,000 in damages.
---
Read more:
New review sheds light on sexual harassment, bullying inside AFN
---
Dumas was suspended in March 2022 after the woman filed a complaint with her employer and the Winnipeg Police Service accusing him of sexual misconduct. Police closed their probe without laying charges.
AMC initiated an internal investigation that found Dumas engaged in workplace sexual harassment. He was voted out in August 2022 after serving as grand chief since 2017.
In his statement of defence, Dumas admits he was "the subject of a workplace investigation at AMC" but denies it "substantiated the plaintiff's complaints of sexual assault" and was the reason he was removed.
In her amended statement of claim on Oct. 19, a copy of which was obtained by APTN News, the woman references the explosive findings of a workplace review released by the Assembly of First Nations [AFN] in July.
The review exposed "a predatory culture" inside the AFN, which elects a national chief and regional chiefs to advocate for 634 First Nations in Canada. The review alleged inappropriate behavior including sexual harassment, cyber bullying and sexting.
"This reflects the plaintiff's experience with the defendant, who was her boss and a respected regional leader," the woman's claim said.