'There are no documents'; Parents fight for child who disappeared in Manitoba's child welfare system
The government still includes the daughter's name on the mother's provincial health card.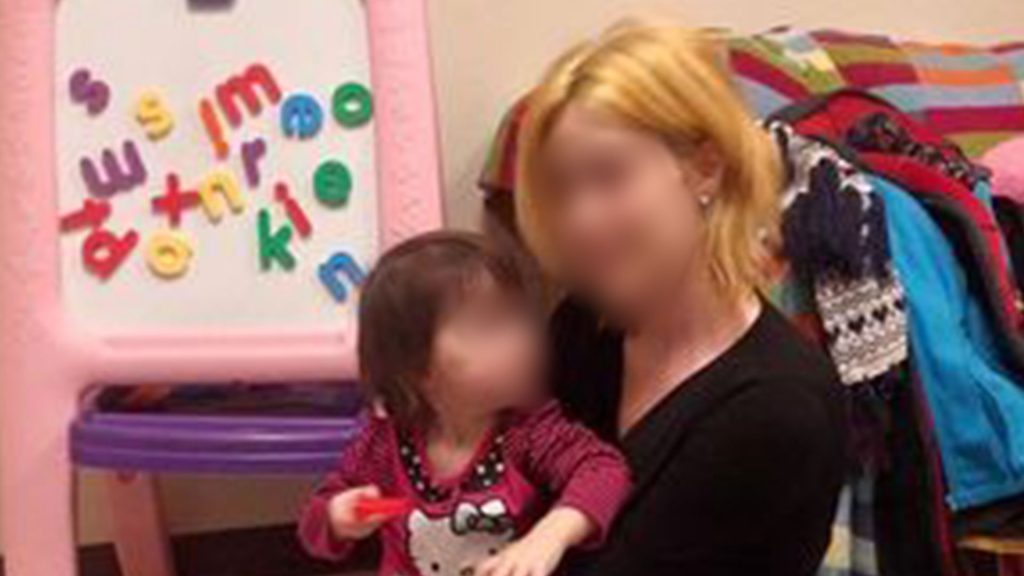 ---
Parents who waged war against a child welfare agency in court – and won their son back – are gearing up for another fight to reunite their family.
This time they are battling for the return of the mother's older daughter, who was placed in care in 2014 and appears to have vanished in Manitoba's child welfare system.
"There's no documentation of her whatsoever," says the Métis mother.
"(Child and Family Services) of Western Manitoba says her file is closed and she's been adopted out, but I've received no documentation, and I still get mail with her on my health card telling me her vaccinations are overdue."
The agency involved, (Child and Family Services) Western, told the mother the girl has been adopted but says they couldn't provide any supporting documentation to prove that.
The courthouse
The mother went to the courthouse in Brandon, Man., to see if there was anything on file and came up empty.
She also contacted the Manitoba Advocate for Children and Youth who, she says, told her it couldn't help without an active file.
"Brandon courthouse, Winnipeg courthouse, Manitoba child advocate, First Nations advocate, CFS Western, and General Authority have all said if I haven't been served documents then I have full custody of my daughter and she should be home," says the mother. "CFS Western and General Authority (which oversees CFS Western) have no files of (the girl) apparently.
"It's heartbreaking and, to an extent, makes people lose faith in the system."
A court clerk, the mother says, told her all she could do now was try to get a court date in front of a judge. The woman said she intends to represent herself unless she is approved for Legal Aid to hire a lawyer.
---
She believes her daughter is still with the foster family she was placed with seven years ago as an infant. She says she spotted the girl recently, with the woman she knew to be the foster mother.
APTN News is not naming the parents because the child's identity is protected under the Child and Family Services Act. 
The couple successfully fought Michif Child and Family Services in June 2020 and won their then 14-month-old son back. It was a week-long trial and they represented themselves.
Their victory by celebrated by opponents of Canada's child welfare system, who widely criticize the system as a modern-day version of the residential school system and '60s Scoop, which took Indigenous children from their parents to be raised by government.
Because the girl was in care when the mother and her new partner's son was born in 2019, the boy was apprehended from the maternity ward of the Brandon Regional Health Centre on a birth alert – a practice Manitoba now say it no longer uses.
Baby is born
The alerts, which were panned by the National Inquiry into Missing and Murdered Indigenous Women and Girls and Truth and Reconciliation Commission, flag a pregnant woman's health file for hospital staff to notify child welfare when a baby is born. They disproportionately affect Indigenous women and girls, and usually result in apprehension – breaking crucial mother and baby bonding time.
In this case, the mother was on the radar of child welfare authorities in 2014 because her then-infant daughter was hospitalized with injuries consistent with shaking. The mother was charged with failing to keep the baby safe. Police didn't have evidence to charge the person suspected of causing the injuries.
The mother's lawyer at the time told her to plead guilty because she'd get her daughter back sooner. Instead, she was placed on the child abuse registry, which has been used to keep the little girl and then seize her newborn son with her new partner.
The General Authority, which oversees CFS Western, declined comment and deferred questions to the provincial government.
A spokesperson for the government says it can't comment on the case for privacy reasons. Nor, the spokesperson adds, can it confirm they know where the girl is or if she's been adopted or is still a ward of the province.
Many steps
Generally speaking, the government says "there are many steps to this process, especially if the child is placed for adoption, and this planning is recorded and documented. Adoptions are highly regulated, and all permanency planning is done as collaboratively as possible with the birth family."
But the mother says there was no planning.
"There are no documents around the adoption. I have asked repeatedly for documents showing she's adopted out and I haven't received anything."
Manitoba Liberal MLA Jon Gerrard – a pediatrician – and former Winnipeg Centre MP Robert Falcon Oullette have both advocated for the parents over the years.
In response to the over-representation of Indigenous children in care, the Trudeau Liberals introduced Bill C-92, an act respecting First Nations, Inuit and Métis children, youth and families, in 2019 to enshrine Indigenous jurisdiction over child and family services.