Parents defeat Michif CFS in court battle over infant son apprehended at birth
"No one will fight for your child like you will," mom says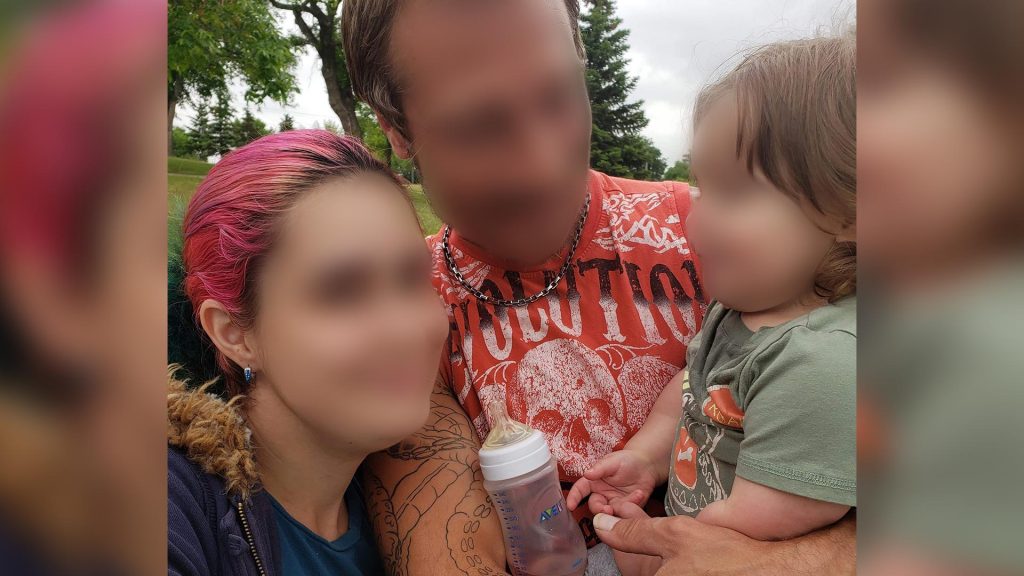 ---
After a week-long trial in which a Brandon, Man. couple found themselves self-representing against a child welfare agency's paid lawyer, a judge ruled that Michif CFS has three months to return a 14-month-old child they apprehended at birth.
Justice Scott Abel took nearly four weeks to advise both sides of his decision in writing but at the end of the trial had ordered that visits between the parents and their son resume immediately.
A new case worker – the third in 14 months – arranged visits three times per week at the couple's home. But that new worker has also canceled three meetings to discuss a transition plan for the boy to return home permanently, making the parents feel Michif CFS isn't operating in good faith – a criticism they've had since the agency took their newborn son.
Metis Child and Family Services Authority, which oversees Michif CFS, said in a statement the judgement will be respected.
"As a Child Welfare Authority, we are responsible through our mandate to ensure their [Michif CFS's] compliance.  I have absolute confidence that our agencies work diligently to deliver their services in accordance with those laws," they said in an email to APTN News.
"I don't know how to feel about it," said the dad, who feels it's a win but points out "we've lost out on having our son home like he should have been all along."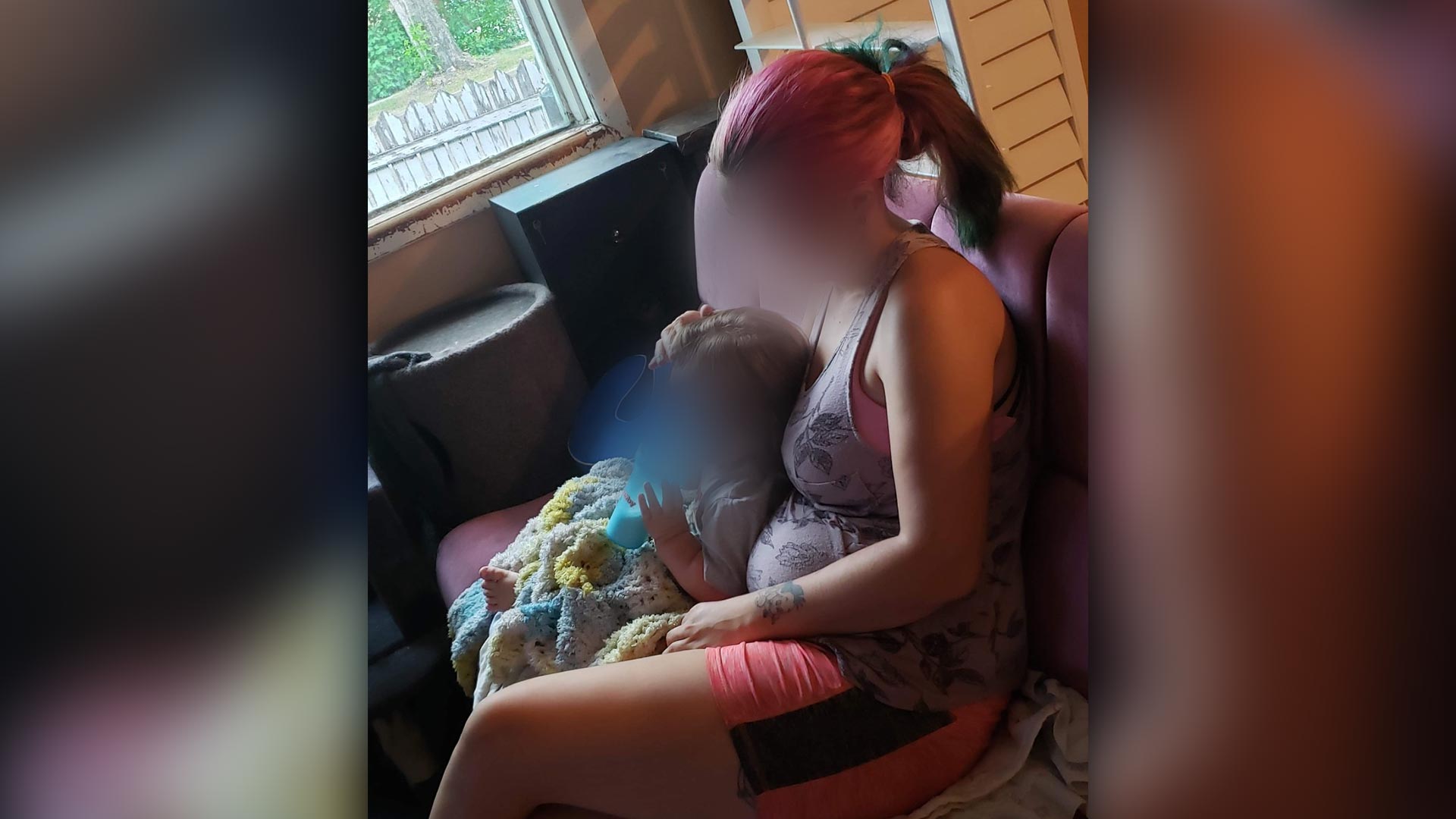 ---
The child was taken because the mother is on the national child abuse registry after pleading guilty to failing to protect an infant daughter she had six years ago, with an abusive partner.
The baby had been shaken in 2014 and she was charged with failing to get her medical attention soon enough. The mother said she didn't know the baby had been abused but as soon as she realized something was wrong, she sought medical care. No one was charged with injuring the girl but the mom was charged with failing to protect her and she says she was pressured by a legal aid lawyer to plead guilty – something she now regrets.
Child welfare took her infant daughter, who is now a permanent ward. She'd had visitation with the girl and was working to have her returned home when she found out she was pregnant. The couple advised CFS of the pregnancy wanting to make sure any concerns were addressed before he was born. CFS did a couple of home visits months before his birth but then nothing happened until he was born in April 2019 and CFS was alerted by a birth alert.
A caseworker testified she felt the parents were rude and uncooperative and that's why they baby was seized. But an apprehension letter was never given to the parents or filed in court, which would outline specific safety concerns. When the baby was seized, visitation with the mom's daughter also stopped.
"A failure to case plan is not in and of itself a ground for apprehension," Abel wrote in his ruling. "However the lack of information from the parents in the face of concerns, were founded on the basis of prior judicial determinations and can provide justifications for the concerns of the agency."
He also wrote that any prior court proceedings can't shift the onus off the agency to prove a child is in in need of protection, and onto the parents to prove the child doesn't.
While he ruled there may have been concerns that led to the apprehension, he said the agency submitted no evidence during the week-long trial that justifies keeping the child. In fact, he wrote, "I have no evidence that the relationship of the parents is anything but happy and healthy."
Read more:
'He's so beautiful': Parents have first visit with son in nearly a year
Devastated parents say incentivized apprehensions need to stop in Manitoba
The parents called as witnesses a Manitoba politician, a high-profile Indigenous leader, and the mother of the dad's daughter he co-parents – all who testified they believe the couple to be loving, capable parents.
No witnesses or parties involved with CFS can legally be named.
Michif CFS took the couple to court in May looking to keep the boy on a temporary order, while the parents demanded he be returned. The couple went through numerous legal aid lawyers and ultimately went ahead representing themselves in a spur of the moment decision – one they don't regret.
"Don't give up, Stay strong. And remember no one will ever fight for your child like you will," said the mom, offering advice to other parents who are locked in battle with child welfare agencies.
"I think it would have been horribly different if we went with a lawyer," said the dad. "Multiple lawyers told us we have no case."
Michif CFS – a Metis child welfare agency – has the child in a non-Metis foster home and the judge noted in his ruling, offered no plan to connect him with his culture.
New federal child welfare legislation that came into effect in January 2020 – Bill C-92: An Act Respecting First Nations, Inuit and Metis Children, Youth and Families – requires the best interest of the child be considered at all stages of the child welfare process whereas the provincial child welfare act in Manitoba only considers the child's interests when a particular section or subsection directs.
Abel said it's in the best interest of the child to be promptly returned to his parents.
They're concerned that despite the judge's ruling to have the child home within three months, the agency has canceled three meetings to plan that transition and their three weekly visits have been cut short by several hours. They feel the agency is operating in bad faith.
They said the visits are going well and the little boy calls them both mom and dad and didn't make strange when he saw them for the first time.
Metis Child and Family Services Authority said they have learned from this case.
"We are reminded that any time a worker is involved with a family they must take into account the history of the family. However, we will be working with our agencies to always be aware that new members entering into a family create different dynamics. This suggests that a new assessment would be in order related to parental capacity to ensure a more thorough determination.  Despite this, having a parent listed on a Child Abuse Registry carries a very strong statement of risk and that is something that we would never want our agencies to ignore."
Once their son is home for good they say they will fight for the return of getting the mom's older daughter home too and will help advocate for others fighting the system.
They also worry what will happen if they choose to have another child.