Manitoba says it's delaying birth alert ban due to COVID-19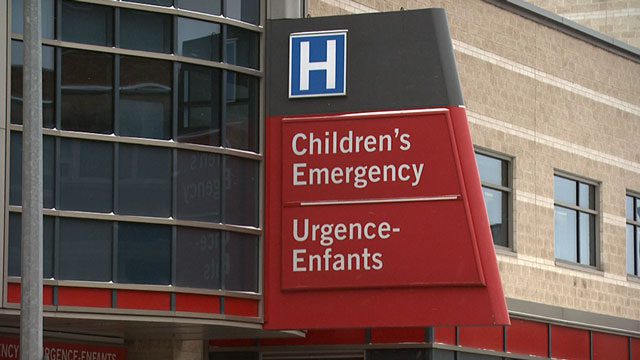 While Manitoba has suspended its plan to end the controversial practice of birth alerts, which was to take effect April 1, new figures show only 34 alerts have been issued in the first three months of 2020.
That's a further reduction from 2019, when a spokesperson with the Ministry of Manitoba Families says 218 birth alerts were issued from April to December.
Compared to the same time frame in 2018, that a 38 per cent decrease.
The alerts are attached to a mother's health card so when she attends a hospital anywhere in the province, child welfare officials are notified and often apprehend the newborn shortly after birth.
According to the province, as many as 500 alerts were issued in the years before 2019.
The Manitoba Children's Advocate says that resulted in on average, a newborn a day being taken into care in this province, leaving the new mother to fight an uphill battle to get her infant back at a time when they should be bonding.
Some advocates, including the Assembly of Manitoba Chiefs say separating mothers from their newborns is something advocates say is one of the most violent acts you can commit against a woman.
Michael Redhead Champagne works with Fearless R2W, a grassroots group that helps families targeted by child welfare agencies. He also served on the province's legislative review committee that recommended sweeping changes to the system, including ending birth alerts.
"It's good to hear there have been significant reductions in birth alert, but the number the community is looking for is zero. We believe all kids need to be safe and when protection concerns are present then they must be addressed – but in the experience of Fearless R2W, having a birth alert is not the same thing as a child in need of protection," he said.
The Transforming Child Welfare in Manitoba Opportunities to Improve Outcomes for Children and Youth  report called for a dramatic shift in how the system operates including to de-incentivize apprehending children.
A shift to block funding for agencies, instead of funding them based on the number of kids they take, was a first step.
Ninety per cent of the 10,000 to 11,000 children of all ages in the child welfare system in Manitoba are Indigenous.
In January, Minister of Families Heather Stefanson announced birth alerts would cease to be issued effective April 1 .
"We heard very loud and clear from the legislative review committee and the missing and murdered Indigenous women and girls inquiry recommended the end to the practice of birth alerts, and we also heard from grand councils and Indigenous people, it's something they want to see," Stefanson said, adding a review of the system found "no evidence this increases the safety of children in any way."
Read more: 
Province of Manitoba to end birth alerts 
Child welfare apprehensions, birth alerts on the decline: Manitoba families
Manitoba won't commit to stopping kids from 'aging out' of system during pandemic 
But as the government scrambles to deal with the COVID-19 pandemic, agencies were advised the birth alert ban was on hold.
A Manitoba government spokesperson said the supports that were planned to help new moms –including public health nurses – were instead being deployed to help respond to the pandemic.
But the Southern Chiefs Organization (SCO), representing 34 southern First Nations, said in a press release they believe COVID-19 is an excuse and accused the Manitoba government of having "no real intention of eliminating the birth alert practice."
"This policy is cloaked in the province's bias against First Nations families and a practice of taking children first and asking questions later," said Chief Cornell McLean of the Lake Manitoba First Nation, who sits on SCO's child and family services committee.
There are 19 Indigenous-run child welfare agencies in Manitoba while the province runs eight agencies.
Sherwood Armbruster was also a member of the legislative review committee, who points out Manitoba's child welfare system is known nationally as the worst jurisdiction in Canada for seizing and warehousing kids.
He's optimistic that birth alerts, and apprehensions in general, are down but worries it might be a sign of a system in chaos.
"Children belong in families and of course (fewer apprehensions) is positive," Armbruster said. "I sincerely hope this trend is not simply the system contracting – in some cases imploding – as a result of widely reported dysfunction in some agencies."
He said COVID-19 has further demonstrated the system doesn't work in the best interest of children and their families.
Numerous frustrated parents report their visitations are canceled and reunions with children on hold indefinitely.
"The current pandemic is revealing the dysfunction of a society that has ceded the role of family and community to government," he said. "Social work cannot be done remotely."