Ojibwa lawyer seeks $55M in damages from law firm
Joan Jack says conduct of Gowling WLG 'reprehensible'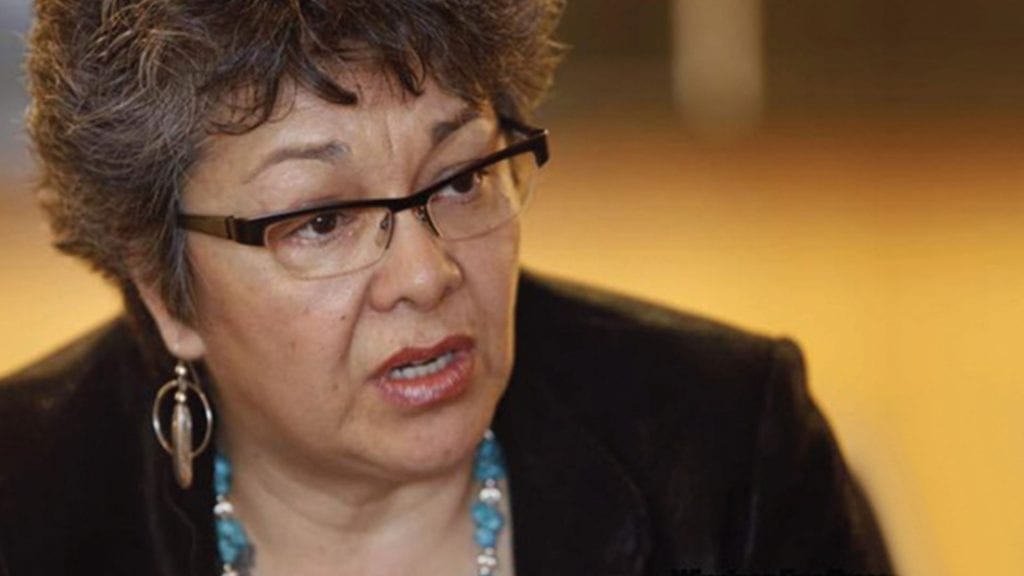 An Ojibwa lawyer claims she lost her confidence and her livelihood after being replaced on the Indian day school class-action lawsuit.
Joan Jack, originally of Berens River First Nation in Manitoba, makes the allegations in a statement of claim filed Sept. 10 against Canada and international law firm Gowling WLG.
Jack is seeking $55 million along with unspecified punitive damages.
Gowling's Ottawa office took over from Jack in 2019 and successfully certified the suit, which led to a multi-billion-dollar settlement from the federal government, for an estimated 200,000 survivors forced to attend the federally run schools.
Simone Hughes, director of business development and marketing at Gowling WLG, said in a statement that Jack's allegations are "without merit" and will be "vigorously defended…
"Our continued focus and commitment is to supporting Class Members and ensuring they receive the long-awaited compensation they deserve. As this matter is before the Courts, we will not make any further comment."
READ MORE: Judge reserves decision on day school settlement as former lawyer appeals for payment 
In her claim, Jack said original lead plaintiff and survivor Garry Maclean – also from Manitoba before he died of cancer in 2019 – first retained her in 2008.
She filed the original statement of claim against Canada in 2009.
Jack said she worked the case for the next six years, travelling the country to register potential class members in a database, before her small firm went bankrupt in 2012.
She then partnered with Winnipeg lawyer Louay Alghoul.
"The whitewashing of this fundamentally and intrinsically Indigenous action is deserving of aggravated, exemplary and punitive damages," said Jack's claim, which suggests she and Alghoul are owed a minimum of $7 million.
---
The claim alleges Gowling had no intention of compensating them "for the work they did to advance this claim during the riskiest phase of the claim."
Jack said in the claim the case was her "life's work and the conduct of the defendants has resulted not only in depriving her of payment for that work, but in depriving her of credit for her efforts and sacrifices.
"The events described in this claim robbed Ms. Jack of her confidence in herself, and her ability to stand up for her people."
Canada paid Gowling $55 million in the settlement for legal fees.
It made a minimum of $1.27 billion to a maximum of $1.4 billion available to compensate survivors for physical and sexual abuse at Level 1, with no financial limit for claims from Levels 2 to 5.
Jack, who now lives in Atlin, B.C., said the case shows the systemic racism and misogyny that's entrenched in the justice system.
"The conduct of the defendants . . . was callous, high-handed and reprehensible," alleged the 22-page claim filed in Manitoba Court of Queen's Bench.
"Their deliberate and intentional acts in purposefully excluding the plaintiffs from the settlement and the associated compensation involved erasing and revising the history of this claim."
Statements of defence have not yet been filed.