Indigenous Services tries to shift Canadians' focus to progress made, not promises broken
Department refuses to set new deadline for lifting water advisories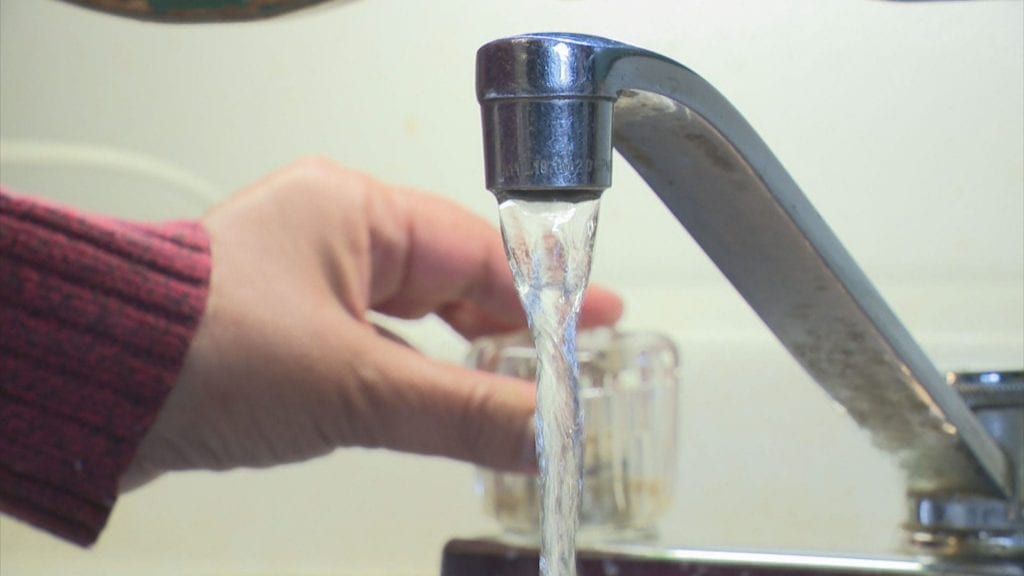 ---
Two weeks after the auditor general called on Indigenous Services Canada to "take some concrete action at finding long-term solutions" to get First Nations potable water, the department insists it's on the right track.
Minister Marc Miller held a press conference Wednesday but didn't announce any new cash or policy initiatives. He presented reporters with a redesigned website that tracks ongoing work to lift long-term drinking water advisories on reserves – hoping Canadians would focus on progress made, not promises broken.
"It's an effort to get out there as much information as we have so people can see the progress that's been made," said Miller.
"We walked into 105 long-term water advisories as a government with absolutely zero plan to get them lifted. Today, we've lifted 101 – and there's a plan for every other community."
In 2015, Prime Minister Justin Trudeau pledged to lift these advisories by the end of this month. He acknowledged late last year the feds would miss the target, leaving the pledge unfulfilled.
Officials said they expect to alleviate the majority of the remaining long-term drinking water advisories on reserves by the end of 2021 but refused to set another hard deadline.
Still, said Miller several times, the government is committed to supplying First Nations communities with potable water.
"There's been some questions about that commitment," he said. "Canadians are demanding answers."
Some of those questions came from auditor general Karen Hogan last month. Hogan released a report that gave the department a failing grade on numerous fronts.
"In a country like Canada in 2021, it is hard to believe that there are so many individuals who don't have access to something that many of us take for granted," she said.
"Hence, it is time for Indigenous Services Canada to take some concrete action at finding long-term solutions for all these First Nations communities."
Hogan found, despite the progress, "the department was not on track to meet its 2015 commitment."
She also concluded some advisories were lifted with interim measures while long-term solutions were still far off.
Other questions have come from a collaborative investigation called Clean Water, Broken Promises. Several universities and media outlets, including APTN News, found similar problems.
Miller noted that many communities remain skeptical and understandably distrust government that is responsible for so many historical and ongoing colonial acts. He reiterated the Liberals are committed to long-term reform.
"Work doesn't stop once advisories are lifted," said the minister. "We're also making investments in expanding water infrastructure and operations, maintenance and training programs to ensure we never find ourselves in this situation again."
Hogan pointed out the feds rely on antiquated, 30-year-old policy and funding formulas for operations and maintenance. Miller said Ottawa will change the way these things are funded.
Hogan also found there were no legally enforceable safe drinking water protections comparable to those of the provinces and territories. Miller committed to this change but noted it too will take time.
Opposition party critics weren't impressed.
"The Trudeau government continues to fail First Nation families when it comes to the systemic failure to deliver clean water on reserve. We have report after report documenting the systemic failures of the department and the need to put in place a credible plan," said NDP MP Charlie Angus in an emailed statement.
"And yet the best thing that Minister Miller can come up with is the promise of a new web site? This is ridiculous."
Conservative Indigenous Services critic Gary Vidal agreed, saying "a website is not a strategy, nor a solution."
"For over a year, Conservatives have been asking the Minister of Indigenous Services to look at alternate solutions to end long-term drinking water advisories," said Vidal in a press release.
"Success isn't measured by funding announcements and election promises, it's measured by outcomes. In 2015, the Prime Minister promised to end all long-term drinking water advisories. But more than five years later, we know when the plan falls apart, the Prime Minister retreats."
Miller also reiterated that fact the Ottawa has allocated $3.5 billion on this issue from 2016 until now, which includes a new $1.5 billion in the fall economic statement.
Watch Jamie Pashagumskum's story here: