Feds never on track to fix First Nations drinking water says auditor general
Communities will never have reliable drinking water 'until deficiencies with water systems are addressed,' says Karen Hogan
---
The auditor general has released a searing report concluding Indigenous Services Canada failed in numerous ways to supply First Nations communities with potable water over the last five years.
Prime Minister Justin Trudeau's government was never on track to meet his campaign promise to end all long-term on-reserve drinking water advisories by March 2021, the audit found.
"Although Indigenous Services Canada made progress in eliminating long-term drinking water advisories, the department was not on track to meet its 2015 commitment," Karen Hogan wrote.
"Although the coronavirus disease (COVID‑19) pandemic delayed progress on some projects, many were already facing delays."
The report concludes ISC's outdated policies, gross underfunding, ongoing reliance on interim solutions and complete lack of a viable regulatory regime led to the broken promise and missed deadline.
It's putting people's health in peril.
"Until deficiencies with water systems are addressed, sufficient operations and maintenance funding is identified and provided, and a regulatory regime is established, First Nations communities will not have reliable access to safe drinking water," it said.
Hogan told reporters drinking water advisories have remained a constant in many communities with almost half outstanding for over 10 years.
"I am very concerned and honestly disheartened that this long-standing issue is still not resolved," she said. "Access to safe drinking water is a basic human necessity. I don't believe anyone would say that this is, in any way, an acceptable situation in Canada in 2021."
---
Read More:
Access to Safe Drinking Water in First Nations Communities—Indigenous Services Canada
Indigenous Services braces for audit of department's efforts to supply First Nations with clean water
---
Some progress made has also been cursory in nature. The report found ISC in some cases supports interim measures providing temporary access to clean water when, in fact, long-term solutions are several years away.
Of the 60 advisories that remain in effect, 27 per cent are being addressed through interim measures. Fifteen long-term advisories of 100 that were eliminated between 2015 and 2020 resulted from interim measures.
These communities being targeted with stopgaps aren't expected to have long-term solutions in place until somewhere between 2021 and 2025.
Meanwhile, ISC is falling behind addressing deficiencies in systems it deems to be high risk. About 45 per cent of water systems assessed annually were deemed to be high and medium risk.
"High and medium‑risk systems can have major deficiencies that need to be addressed," the report said. "If these deficiencies are not addressed, First Nations communities may not have reliable access to safe drinking water."
---
The audit found ISC has not amended its funding formula for operations and maintenance of water systems in over 30 years.
"Until the formula is updated, it will be unclear whether recent funding increases will be sufficient to allow First Nations to operate and maintain their water infrastructure," said the report.
An existing salary gap contributes to problems retaining water operators and maintenance staff. Water operators on reserves on average make 30 per cent less than their counterparts off reserve.
The audit raises the alarm here because water treatment infrastructure will deteriorate faster than expected if operations and maintenance aren't properly funded.
"First Nations communities will likely continue to have problems retaining qualified water system operators if there is insufficient funding for their salaries," the audit said. "These factors can put the health of First Nations people at risk."
The outdated funding formula dates back to 1987. While it was updated annually for inflation, the policy did not keep pace with advancing technologies or actual costs of maintaining and operating infrastructure.
Meanwhile, the policy itself hasn't been updated since 1998. That means the department often fails to provide 80 per cent of operations and maintenance costs, which it is required to do, while First Nations often struggle to come up with the final 20 per cent.
"This contributed to issues with water system operator capacity and accelerated deterioration of water systems."
Without an updated policy and funding formula, the audit said it's "unclear" whether new cash injections will actually allow First Nations to operate and maintain their water systems.
Finally, the report found no regulatory regime was in place to ensure access to clean water on reserves, though ISC was working to co-develop a new legislative framework.
"Provinces and territories have their own legally binding safe drinking water protections," it said. "First Nations communities do not have comparable legally enforceable protections."
Parliament must pass legislation and ISC must develop regulations that are approved by the governor in council to fix the shortcoming, said the report.
The auditor general called for this reform 15 years ago, and it still isn't in place.
The audit's conclusions are consistent with findings of an ongoing collaborative investigation into the crisis. A broad consortium that includes APTN News unearthed many of the same failures.
---
Read More:
Overworked, underpaid: Ottawa's chronic lack of funding leaves First Nations water operators behind
'We've been dictated to here by government': How colonial systems have left some First Nations without drinking water
---
The report is what's known as a performance audit. It covered the period from Nov. 1, 2015 to Nov. 1, 2020.
It focused on three questions: whether ISC supported First Nations communities enough to ensure they have potable water, whether the department spent enough money to operate and maintain water infrastructure, and whether ISC made progress developing a regulatory regime in collaboration with First Nations.
The answer to all three is firm, clear and resounding: No.
The audit calls on the feds to continue working with First Nations.
"Identifying and implementing sustainable solutions will require continued partnership with First Nations to resolve outstanding issues and other factors that prevent reliable access to safe drinking water."
Since the Liberals' 2015 commitment, there were 160 long-term water advisories on public water systems on reserves. Since then, 100 have been lifted. But 60 advisories remain, according to the audit's figures. These numbers differ slightly from ISC's latest.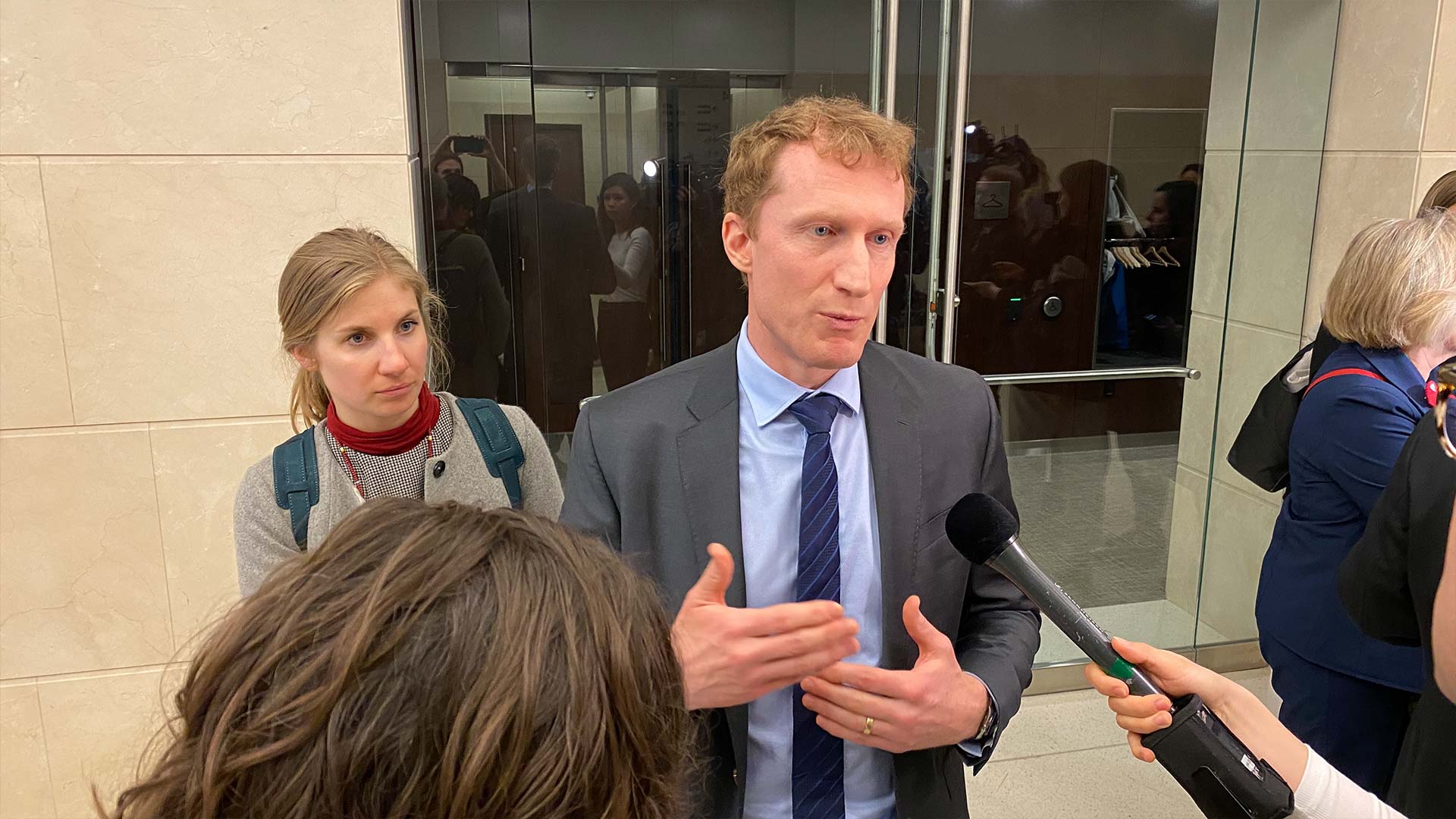 ---
ISC agreed with every finding and agreed to address every recommendation in the report. That means tabling legislation, amending antiquated policies, spending enough money and much more. It supplied responses to each section.
Minister Marc Miller would not commit to a timeline for completing the necessary reforms.
He pointed out the last attempt at legislative regulation, 2013's Safe Drinking Water for First Nations Act, was "widely decried" as a "colonialist instrument." He said he's contemplating new legislation but is wary of imposing a solution.
"We know that First Nation-led solutions lead to better to outcomes. It isn't simply a matter of policy. It just leads to better outcomes. That's a path we want to walk with First Nations," he told reporters.
"I can't provide you with a timeline. It wouldn't be right. It wouldn't reflect the work that needs to be done and the engagement that I have to hear back from communities that are affected."
On Wednesday, Miller said the Liberals encountered "patchwork policies" and "historic underfunding" of on-reserve water infrastructure when they assumed power in 2015.
He said reworking long-standing colonial inequities will take more time. He reaffirmed the Grits are up to the task.
"We can be proud of the work done by First Nations communities," he said, "and we are all steadfast in our commitment to continue to access clean water in the long term."
Trudeau's fall economic statement pledged $1.5 billion to continue the work. He earmarked $2 billion for it back in 2016.
The department estimated $1.79 billion of this had been spent by November 2020, according to the audit.
The federal Conservatives replied by urging the Liberals to be accountable for the failure, cash investments notwithstanding.
"Government success isn't measured by funding announcements, it's measured by outcomes, and it is unacceptable that any Canadian is without clean drinking water," said Indigenous Services critic Gary Vidal in an emailed statement.
"The Liberals like to make eye-catching promises in order to win elections but their consistent failure to deliver on these promises is undermining trust and hurting reconciliation."
After Question Period, NDP leader Jagmeet Singh also pointed out the auditor general's report saying the Liberals have failed Indigenous Peoples.
"People expected a lot better. Indigenous people were hopeful that things would change," Singh said. "But the fact that six years of Justin Trudeau as prime minister have not improved things is really heartbreaking to people who deserve the basic human right of having access to water, as we all know water is life."