Horse healing program helps Maskwacis youth to build life skills
Horses can teach life skills like patience
(Justise Wolf and Dylan Firingstoney riding horses as part of the Mistatim Natawihiwewin program. APTN/Photo)
Brandi Morin
APTN National News
Horses have played an integral role in the life and culture of plains tribes for hundreds of years.
Warren Omeasoo is working to introduce equine relationships to a new generation of youth at Ermineskin Cree Nation in Maskwacis, Alta.
Omeasoo developed the Mistatim Natawihiwewin (horse healing) program to help improve the personal and academic lives of young people.
There are also therapeutic elements incorporated that teach life skills.
"It can teach them patience because sometimes the horses won't work with them, unless they're settled down," said Omeasoo.  "If they're wild and everything the horses pick up on their energy and they feed off each other."
The horse healing pilot program held last fall and this past spring has been met with enthusiasm from participants.
"It's the most fun place to interact with horses because you feel safe," said Justise Wolf, 14.
Wolf attends the local school in Ermineskin and took the course twice per week during school hours.  Students were taught various horsemanship skills including grooming techniques, saddling and riding skills.
Omeasoo uses friend Allen Weinhandle's horses for the program. Several different kinds of breeds of horses are used, each with their own personalities which are often paired to mirror the temperament of the youth. Youth from all backgrounds took part and some had little to no experience with horses.
"I find that the kids that have never been around horses learn faster than those who have, and some are just naturals," said Omeasoo.
Some have been kicked and even bucked off, but continue on because it's about building trust and creating balance between animal and human said Omeasoo.
They start off with the basics like teaching grooming the horse's mane, tail and cleaning hooves. From there youth lead the horse to build a rapport.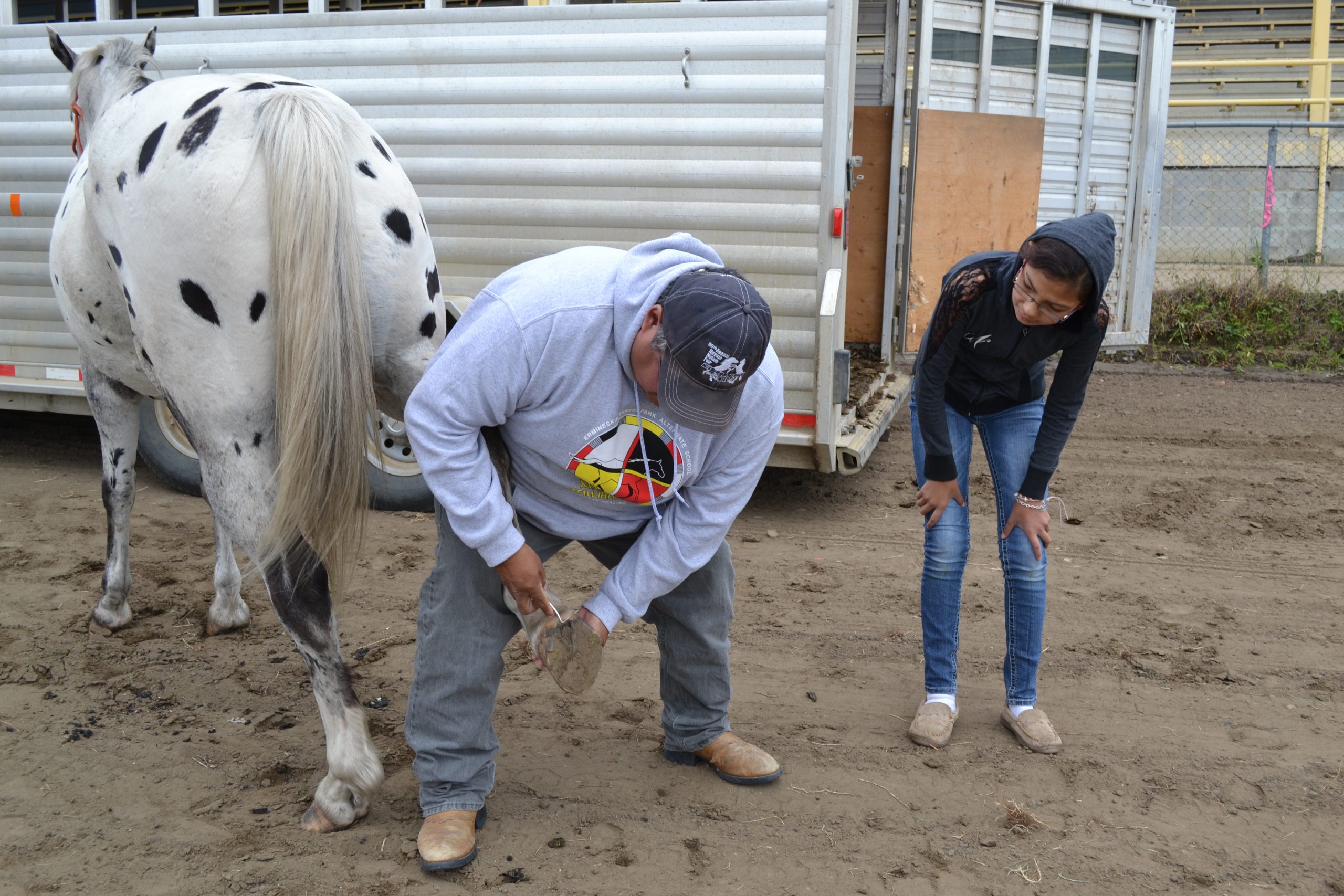 Omeasoo pairs teams of two together to practice further trust building exercises like riding bareback and blindfolded. He's also taught the program to troubled youth in the alternative school program.
"When they're blindfolded their senses are more heightened. They have to build trust in the other person too. The youth do really good and their behaviours improve," said Omeasoo.
Wolf now enjoys riding and hopes she can do it more often this summer.
"All you can do is trust them (the horses.) The most awesome thing about this is that you can ride and you can feel free," she said.
Omeasoo said he hopes to expand the horse healing program in the near future.
@songstress28