Floods, drought and wildfires will worsen as Prairie climate warms, says federal government report
'Entire mountain ecosystems could disappear,' according to an ongoing national knowledge assessment
---
Scientists involved in a new federal government report predict extreme weather events will get more severe and could present the most challenging, and expensive, consequence of climate change in the three Prairie provinces of Manitoba, Saskatchewan and Alberta.
That means more intense rain generating more powerful floods. It means hotter summers, drier tinder and more destructive wildfires in a region that, within the last seven years, witnessed two of the costliest weather-related disasters in Canadian history.
"There's good scientific evidence, now, that the severity of these events is worse because they're occurring in a warmer climate," said Dave Sauchyn, director of the Prairie Adaptation Research Collaborative at University of Regina, in an interview.
"We call it the amplification – amplifying or enhancing the severity of these events. This effect will only increase as the climate gets warmer."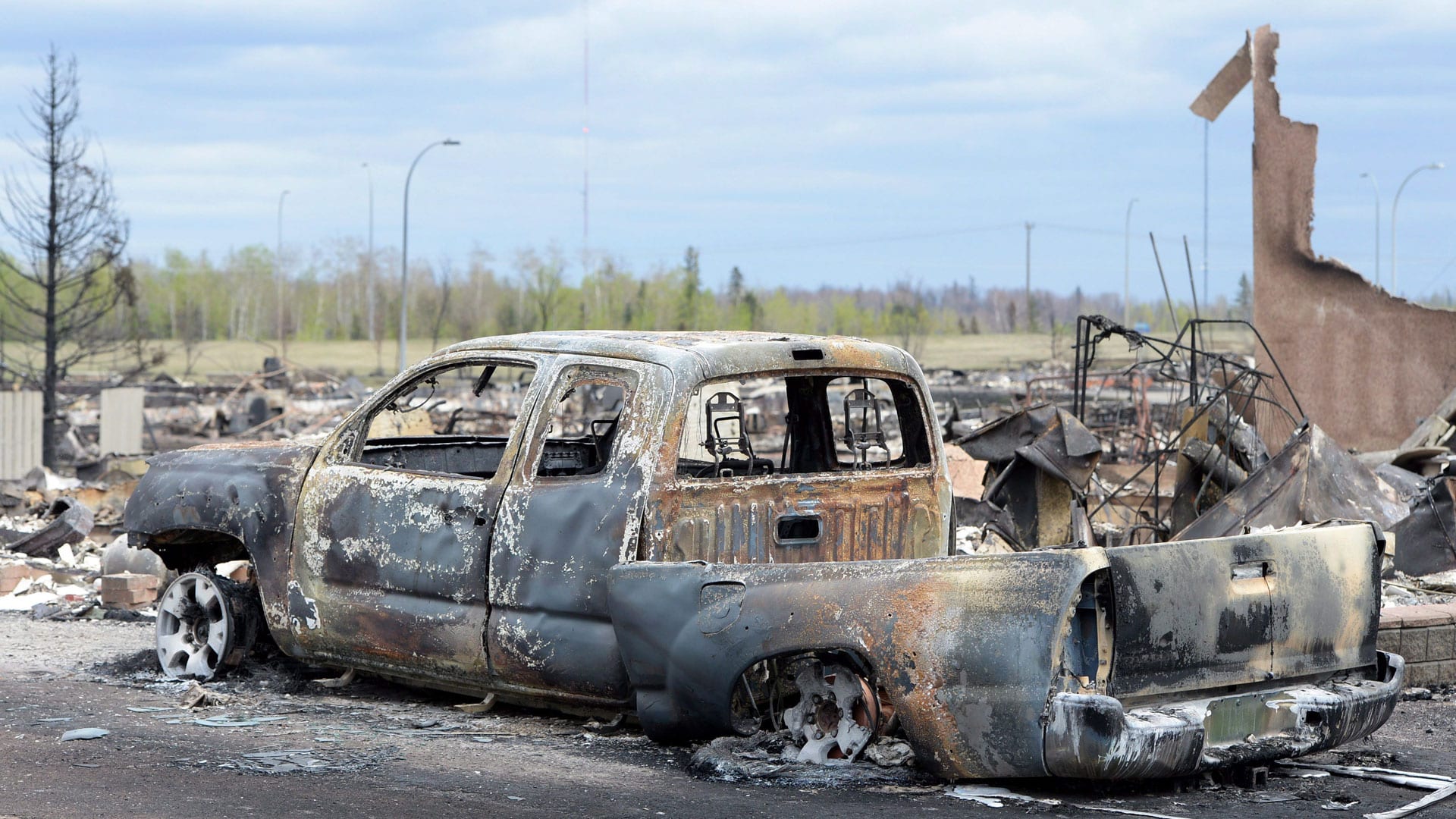 ---
Sauchyn is the lead author of the Prairie chapter of a report called Canada in a Changing Climate: Regional Perspectives, led by Natural Resources Canada and published on Dec. 7, 2020.
The report is being released on a rolling basis through 2021. Each chapter describes how climate change impacts different regions of the country.
The authors reviewed approximately 300 reports and condensed them into six basic messages, Sauchyn explained.
The goal was to assess the current state of scientific knowledge so policy-makers can understand the potential impacts of climate change and ways to mitigate and adapt to them.
Adapting and mitigating climate risks
Many Prairie First Nations are already undertaking that work, according to Shianne McKay, a senior project manager at the Centre for Indigenous Environmental Resources in Manitoba.
"That's where it's going to come from. It's the people in determining what their needs and priorities are, and how they're going to sustain themselves," said McKay, who is Ojibway from Pine Creek First Nation, Man.
Her organization recently published a series of adaptation and mitigation planning guides for Indigenous communities. The booklets include Indigenous languages glossaries that translate key terms into Anishinaabemowin or Cree.
They also lay out how communities can reduce climate risks connected to loss of winter roads, wildfires, floods or coastal erosion. They were created with the federal First Nations Adapt Program.
Ottawa budgeted $20 million for that program in 2016 and topped it up with another $25 million in 2017 to reduce long-term flood risks. They've approved dozens of projects over the last two years.
"Indigenous governments know what they need to do. They just need the resources, the manpower, the knowledge, the scientific data. They just need the extra support to do it," said McKay.
---
Read More:
APTN News coverage of the climate crisis
Climate change: A reporter's notebook
---
The grim prospect of worsening floods, droughts and fires is the Prairie chapter's second key message.
Canada's two most destructive extreme weather events in the last 20 years both occurred in Alberta, the authors pointed out.
In 2016, wildfire ravaged the municipality of Fort McMurray. The fire tabulated nearly $4 billion in insured losses as of 2018 and became the country's most damaging natural disaster ever.
Only the 1998 ice storm, which froze parts of southern Quebec and eastern Ontario, surpassed in damages southern Alberta's 2013 floods that devastated parts of Calgary.
But the report's first message is that Prairie ecosystems will fundamentally transform, with a mixed bag of results.
"Large regions of boreal forest could transition to aspen parkland and grassland ecosystems, while entire mountain ecosystems could disappear," the authors predicted.
"Although biodiversity could increase overall, some species will be lost if the rate of warming exceeds their ability to adapt."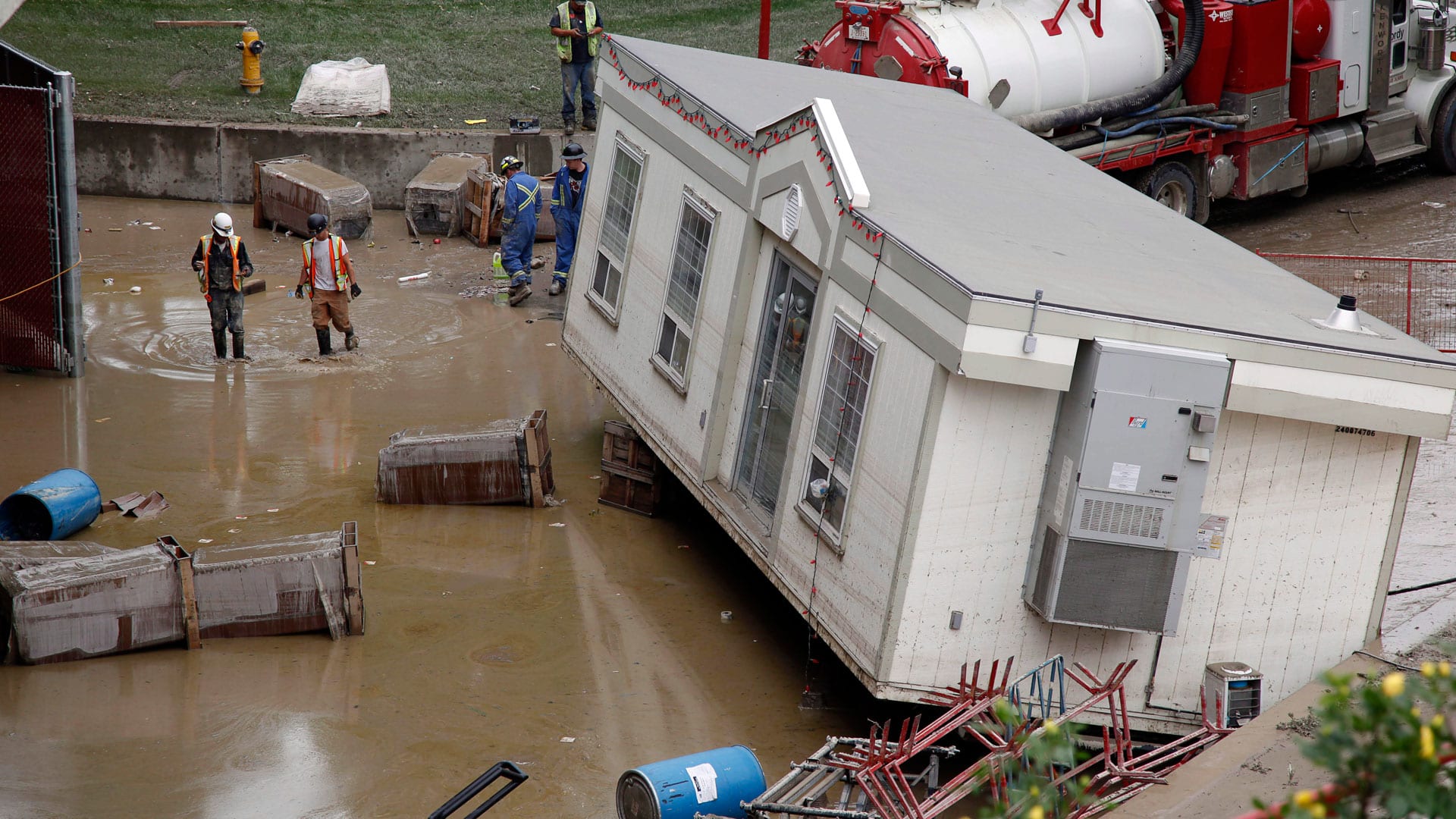 ---
This is evident in another key message about agriculture, Sauchyn said. Global warming could benefit agriculture in the Prairies as winters retreat before extended growing seasons.
But farmers will also have to withstand more extreme weather fluctuations, drier droughts and wetter rainier periods. They'll have to adapt to limits on water availability as well as the increased risk of pest, weeds, invasive species and diseases that threaten crop yields.
"The ag sector also has to be able to come up with adaptation measure that can offset the impacts of these undesirable organisms," said Sauchyn.
"There's a case where we present both a favourable and less favourable view, because that's the nature of the impact of climate change."
Two other key messages state that it will be critical for governments to collaborate on a water management strategy to mitigate the negative impacts of both droughts and floods.
Governments will also need to ramp up their adaptation planning in order to reduce climate risks.
Indigenous communities at higher risk
Finally, social scientists concluded that climate change may worsen existing social inequalities.
Indigenous peoples, ethnic minorities, women, youth, the elderly and those with less money are at greater risk for adverse impacts.
For example, the report noted that the 2013 floods hit Siksika Nation, about an hour's drive east of Calgary, harder than other communities.
A quarter of the population had to be evacuated. Nine per cent of all homes on the nation were wrecked and 62 per cent of remaining homes lost their water supply.
Despite the dire situation, residents of the Blackfoot territory were forced to wait longer for recovery assistance than residents in other regions, the authors wrote.
---
Floods also hit First Nations in Manitoba hard in 2017, said McKay.
But, despite those vulnerabilities, communities also have unique strengths.
"Based on what has happened in the past, communities have learnt to prepare," she said. "We can, with the elders' knowledge and the traditional holders' knowledge, be able to get a better sense of what's to come."
National knowledge assessment
The regional perspectives report is the second part of a much broader national knowledge assessment the federal government is undertaking.
The three-part series aims to describe how and why the climate is changing, how people are adapting and how these changes impact communities, ecosystems and economies.
The first report was led by Environment and Climate Change Canada and published in 2019. It was written by federal government scientists with contributions from university experts.
It includes 10 "headline statements," or key messages, that the federal government presents with "high confidence" about their accuracy.
The first headline is that "Canada's climate has warmed and will warm further in the future, driven by human influence."
The second one states that both past and future warming in Canada is, on average, double the global rate. The North is warming at more than double the global rate.
Third, oceans surrounding Canada are becoming more acidic, warming and losing oxygen.
The federal report also predicts more precipitation, as well as weather extremes that are both more intense and more frequent.
Meanwhile, the availability of fresh water is changing, bringing with it an increased risk of water shortages. The report says coastal flooding will increase as sea levels rise and Arctic ice sheets melt.
And finally, the report predicts "two very different futures" for the country depending on whether or not we dial back greenhouse gas emissions.
"Scenarios with limited warming will only occur if Canada and the rest of the world reduce carbon emissions to near zero early in the second half of the century," the authors wrote, "and reduce emissions of other greenhouse gases substantially."
The third report is scheduled for release in 2022.