Bear Clan Patrol working with RCMP, First Nations in hunt for homicide suspects
"If anyone spots these two young men, please contact the RCMP right away."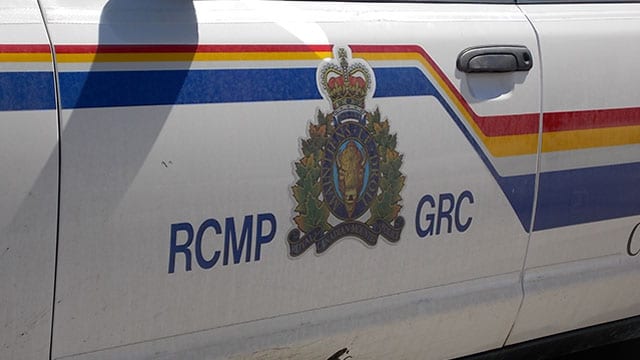 Members of the Bear Clan Patrol, who are usually keeping order on the streets of Winnipeg, are being credited with the tip that sent Mounties to York Landing in search of Canada's most-wanted fugitives Sunday.
Manitoba RCMP tweeted they were expanding their coverage in response to the information that Kam McLeod, 19, and Bryer Schmegelsky, 18, may still be in northern Manitoba.
Police have been combing the area in and around Gillam – the province's northernmost town – for the fugitive pair since Wednesday.
Despite reports – there is no one in custody at this time. RCMP officers remain in the community of York Landing & continue to investigate the reported sighting of the two suspects. All required resources are being used in this ongoing investigation. Updates to follow.

— RCMP Manitoba (@rcmpmb) July 29, 2019
The two Port Alberni suspects are wanted in connection with the deaths of two tourists shot near Liard Hot Springs, B.C. Police have also charged them with second-degree murder in the death of Leonard Dyck, a professor found dead near Dease Lake, B.C.
Half a dozen Bear Clan members flew to Gillam Friday "as ambassadors" to check on the well-being of residents in the nearby First Nations of Fox Lake, York Factory and War Lake, as part of a safety strategy devised by the Assembly of Manitoba Chiefs (AMC).
"We are very concerned for the safety of the people in our northern communities," acting Grand Chief Sheldon Kent said in a release.
"The AMC wants to ensure that our people are vigilant and exercise caution until these fugitives are apprehended."
Kent noted AMC was "co-operating fully" with the RCMP to "bring these young men into custody."
After focusing their efforts in Gillam, police said Friday the suspects may have left the area. The tip from the Bear Clan renewed their efforts in the region.
AMC said it approached Bear Clan – an Indigenous-led, community-based, crime-prevention group – to send teams into communities where tensions were high after the fugitives' stolen vehicle was discovered burned and abandoned near Fox Lake Cree Nation.
The suspects are said to be armed and dangerous.
"As we roll out this strategy, we ask that all community members continue to co-operate with the RCMP," Kent added in the release.
"If anyone spots these two young men, please contact the RCMP right away – do not put yourself at risk. Keep your doors locked and your kids close."