Yukon Native Language Centre holds first graduation ceremony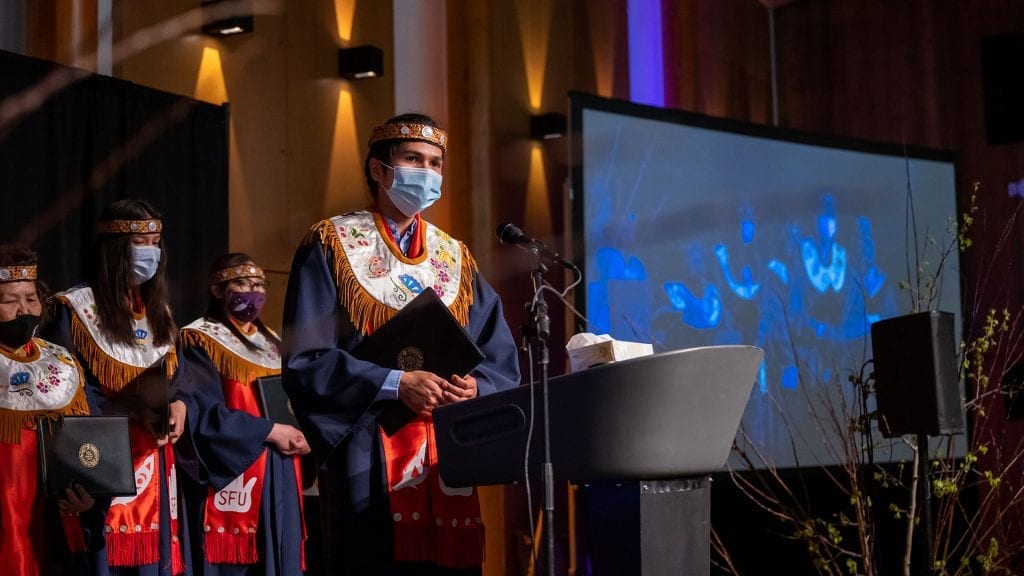 ---
A graduation ceremony was held for students who are part of a program to help preserve First Nations languages in the Yukon.
The program, run through the Yukon Native Language Centre (YNLC) with money from various federal agencies, the CYFN and Simon Fraser University, supplied 14 trainees from each of the Yukon First Nation's with training and video equipment to film fluent speakers, mainly elders, speaking their language.
"It was great," says Paul Caeser, the trainee for Liard First Nation in Watson Lake, Yukon, whose citizens traditionally spoke the Kaska language.
"It brings a lot of activity to a community…I think it brings a lot of opportunities."
The program received $315,000 and the trainees created 79 short videos on many subjects including conversations between fluent speakers, traditional stories and personal histories which are now on the YNLC's website. Recordings of sacred teachings are not available to the public.
Caeser says events would be held in Watson Lake for elders to participate in the videos.
"We asked them to record and they were happy to do it," he tells APTN News. 
Last year Kaska speakers from the community of Ross River travelled to Watson Lake for a night of story telling.
Caeser says the stories and legends told moved him.
"I think that that night was one of the greatest of 2020," he recalls. "The stories that they talked about have value within in them and it shows that people have very great respect for the culture."
Caeser says the program also made him feel closer to his own culture.
"Going back over it I can understand a lot more of what is being said. I like hearing (the language), and it makes me happy when I hear people speak it."
The way forward
Shirley Adamson is a Tagish elder and instructor for the YNLC. She says the language has very few speakers and is on the verge of extinction.
During her formative years, Adamson recalls elders spoke two to the languages; the language they were born into, the language they married into and the language of trade or business.
"Certainly now there is a lot of individuals who didn't have the privilege I had of learning to speak from my mother, my grandmother and all the people in the community," she says.
As the project focuses less on reading and writing and more on speaking and listening, she says it comes closest "to the way we all learned."
"I think this is closest replication of what we can do for the students now."
She's hopeful more funding will be given to similar language projects.
"Learning (Indigenous) languages deserves the same kind of treatment from all of the governments as the official languages of Canada. It ensures anyone who wants an opportunity to learn the languages, those who have been denied the privilege of learning it."