Young and Two-Spirited: Newly elected band councillor represents change
"I wanted to put myself in a position where I can do the most good."
Hanna Waswa is a newly elected band councillor for a fly-in and predominantly Christian Ojibway community.Martha TroianHanna Waswa remembers a time when she never wanted to return to her community.For a decade she made that her reality. She moved far away, went to high school, finished university, had her first kiss and worked successfully at several jobs.But over time, Waswa became deeply homesick."I found myself missing home," she says. "None of it felt it could be as important as going home and trying to be part of the changes."Now Waswa, isn't just home on the Eabametoong First Nation, also known as Fort Hope, about 350-kilometres north of Thunder Bay. The outspoken, two-spirited, 27-year-old is a newly elected band councillor for the fly-in and predominantly Christian Ojibway community.Bullied and houseboundWaswa remembers being raised in a log cabin away from the main settlement, living off the lake with her family.Then at age five, her family moved into the community. By the time she was in Grade 3 her life changed dramatically."I was being bullied quite heavily," says Waswa.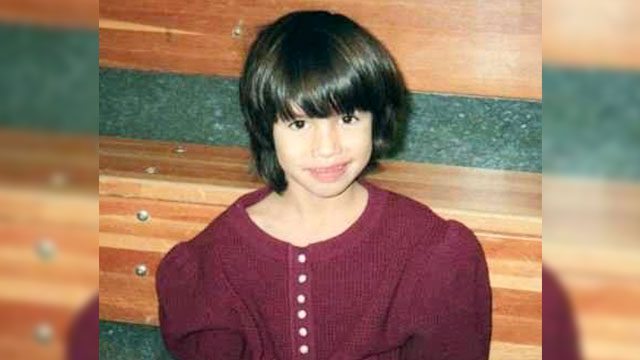 Hanna at age seven. (Photo: Hanna Waswa)"Partially because I was mixed race and I didn't look the same as everyone else. I didn't have the same experiences and partially because of my sexuality."Waswa's father was a pastor and her Caucasian mother was from Nova Scotia."I was teased a lot for liking girls even though I didn't know that was a thing," says Waswa. "It wasn't even my conception in my world that you could be gay."By the time she hit Grade 8, her parents pulled her out of school because of the bullying."I essentially didn't leave my house for two years," recalls Waswa."I didn't want to be around anyone, I hated everyone, [and] I didn't see any good come out of any relationship I had out of the reserve."At 16, she went to high school in Belleville, an hour west of Kingston to live with an uncle who lived in Tyendinaga."I promised myself that I wouldn't go back in the closet"Moving further away from her home province, Waswa relocated to British Columbia to attend Trinity Western University, a private Christian institution, to study English and Communications.She was also still recovering from her childhood and coming to terms with her sexuality."When I was there I had my first girlfriend," said Waswa, adding the relationship was kept hidden.It wasn't until one week before her graduation and after a close friend disclosed her own sexuality that Waswa did too."We had all found each other, that moment for me was very significant," Waswa said."It was so wonderful when I could finally say, 'Look I'm not broken, I just don't like guys and that's OK."
Hanna with her family at her graduation. (Photo: Hanna Waswa)At 21, Waswa finally came out and told her family she was gay. She was met with varying levels of acceptance."I promised myself that I wouldn't go back in the closet. That if anyone asked me that I wouldn't hide who I was."Waswa was also very homesick at this time, too, and decided it was time to return to the place she once loved, despite how long ago that was."I came home and realized that most of the people I know of my age are queer in some way," Waswa said."There are people here who have really paved the way for me to come home in that sense."
Eabametoong First Nation. (Photo: Hanna Waswa)Waswa sees her community going through a shift given the number of two-spirit, lesbian, gay, bisexual, transgender, queer, questioning, intersex and/or asexual (2SLGBTQQIA) people there now with many of them creating change.More people are also going back to the old ways."There is a resurgence of traditional thought and teachings, we're kinda caught in the middle of those two things."Being part of a trajectoryWaswa decided to go back home after seeing positive media coverage about her community."I saw a lot of hopeful and encouraging things coming out," said Waswa."When I ran for council there was this outgrowth of that desire to help with that trajectory and momentum building."Like so many other First Nations, Eabametoong is reeling from the effects of the residential schools system: challenged by a shortage of housing, small crimes and substance abuse issues.
Hanna and some of her supporters (Photo: Hanna Waswa)But seeing the commitment from community members wanting to make things better inspired Waswa.She ran for council and won. Waswa believes she was elected because of her platform.Waswa's campaign focused on public spaces and community planning, preparing for climate change and revitalizing the Indigenous language.Most young people cannot speak Ojibwe or are not very fluent, says Waswa, who includes herself in that challenge.
Hanna with the rest of the band council (Photo: Hanna Waswa)"Coming home really affirmed to me how much I love the community, [and] how much I want to be here," said Waswa."I wanted to put myself in a position where I can do the most good."