Western Arctic Aklavik Youth set to represent N.W.T. for volleyball at 2023 NAIG
---
In the small Western Arctic-MacKenzie Delta community of Aklavik, two teens are busy practicing and fundraising to join NWT team for volleyball.
Matthew McLeod and Larry Sittichinli set up the nets to practice their serves after their last school assembly at Moose Kerr School.
Indigenous youth across Turtle Island are preparing to travel to Canada's East Coast to Kjipuktuk (Halifax) for the 2023 North American Indigenous Games.
"It's pretty exciting, I've never traveled that far," said Sittichinli, 16. "We heard about the NAIG tryouts and it sounded exciting to go out of town. We always like to play sports or go out on the land."
"We're the only ones from the Beaufort Delta that got selected," said 17-year old McLeod.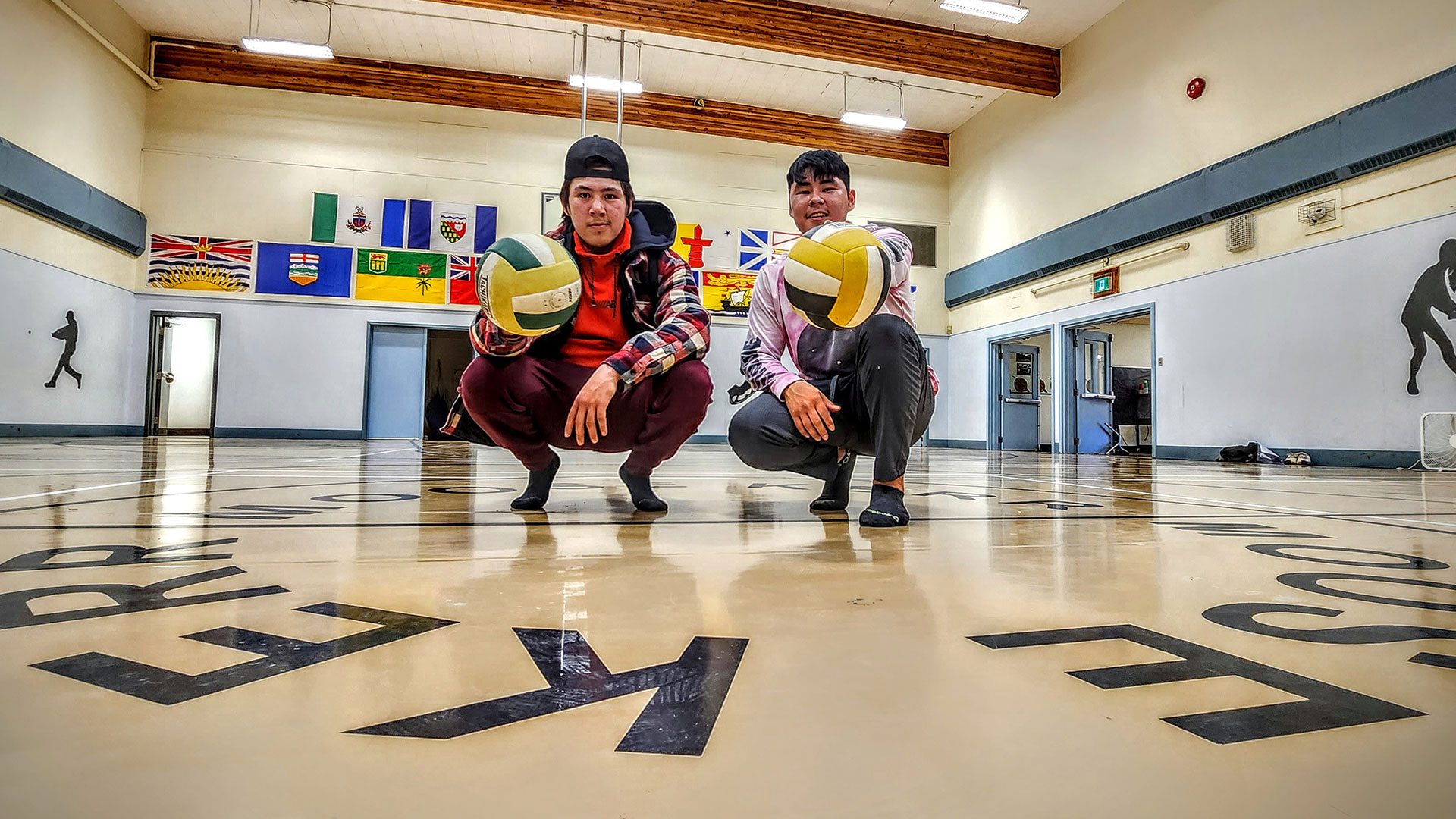 ---
According to Team NT lead Carson Roache, they are two of 140 athletes out of the N.W.T. going to the games and 12 from the region other than Inuvik.
Out of the 16 games featured at the NAIG, the boys chose volleyball.
"Volleyball is probably one of my favorite sports because it's active," said McLeod. "A lot of people play tournaments…it's just a fun game to play."
Aklavik, the Gwich'in and Inuvialuit community of under 550 people, is a two-hour commute to Inuvik through the winding channels of the Mackenzie River by boat or ice road, or a small airstrip.
As with many of the communities within the region, it becomes isolated during the spring and early winter during break-up and freeze-up.
"It's a small community so we always try find places to go or something to do around here we'd always be with our friends," said Sittichinli.
"Don't let other people bring you down when you're trying to do new things. Like different sports that you're trying to get better at, just cancel them out of your thoughts and do your best at what you're doing," said Sittichinli.
For Dan Summers, the outgoing Moose Kerr School principal who's offered to help with some coaching, he sees this as long timing coming to their dedication.
"Matthew and Larry have worked very hard," he said. "They're enthusiastic, their characters are practicing all the time. They're very helpful. They're at school every day.
"It's the attitude that makes the difference and I think if they can combine that athleticism, with their attitude, they're going to go a long way."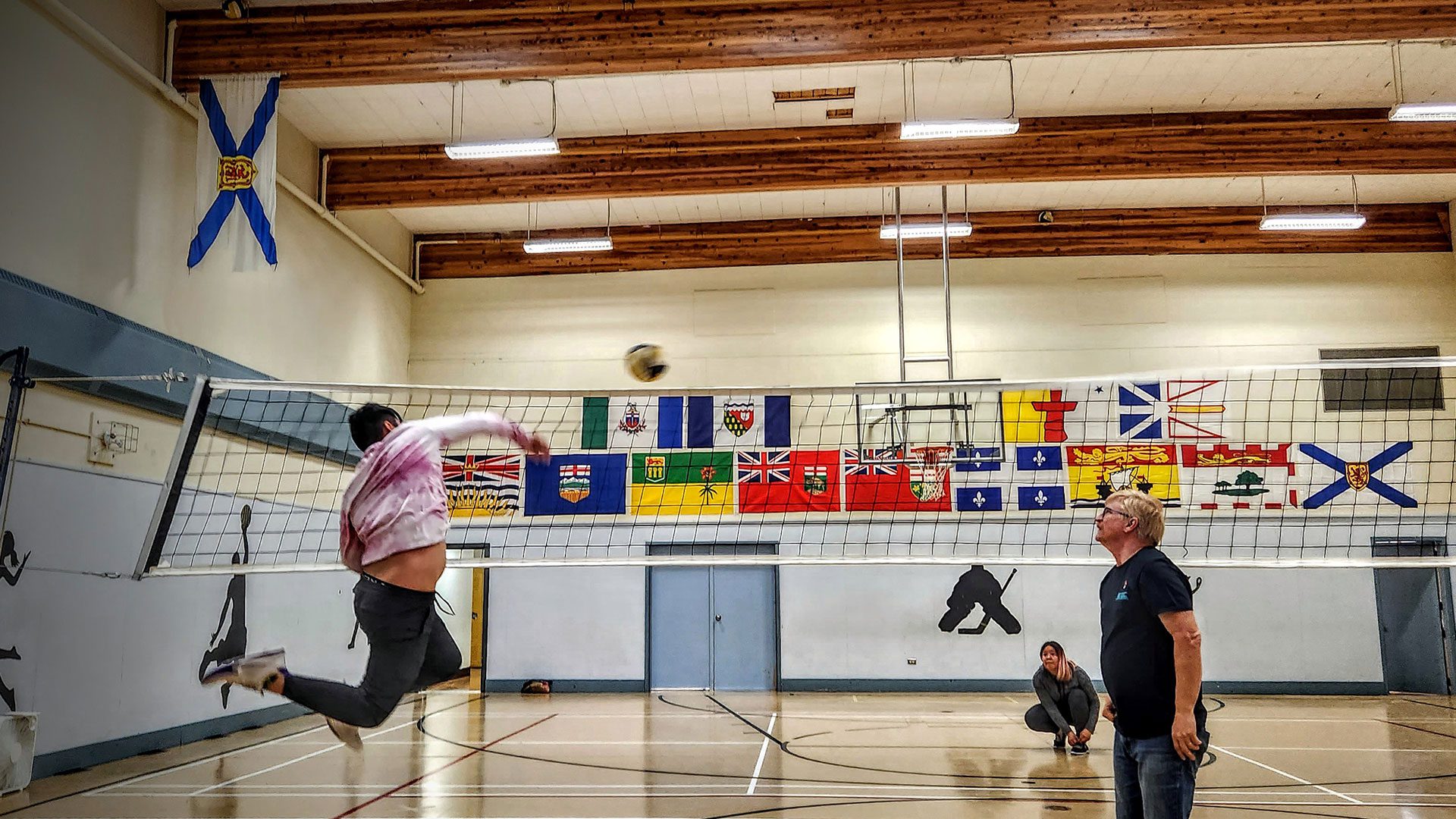 ---
With well over $1,000 for one flight to the N.W.T. capital, the community worked to raise funds for them to go.
"Communities are taking more of an initiative to make sure that the sports continue on in school, particularly the evening sports," said ?? "It's important for people like Larry and Matthew they need that sport component if not build character, set goals and eventually keep it in their life and pass it down to the next generation."
Eugene Pascal, mayor of Aklavik, went to watch the youth practice on Friday.
"It's good to see youth have that chance to participate in activities like this," he said. "I encourage our youth to participate in all aspects, especially with other Aboriginal groups that gives them good exposure to their cultures and their way of thinking."
"Keep doing what you're doing, keep being yourself."
The games in Halifax region are July 15-23.