'We achieved a lot with this place': Deh Gah Dene youth are looking after their own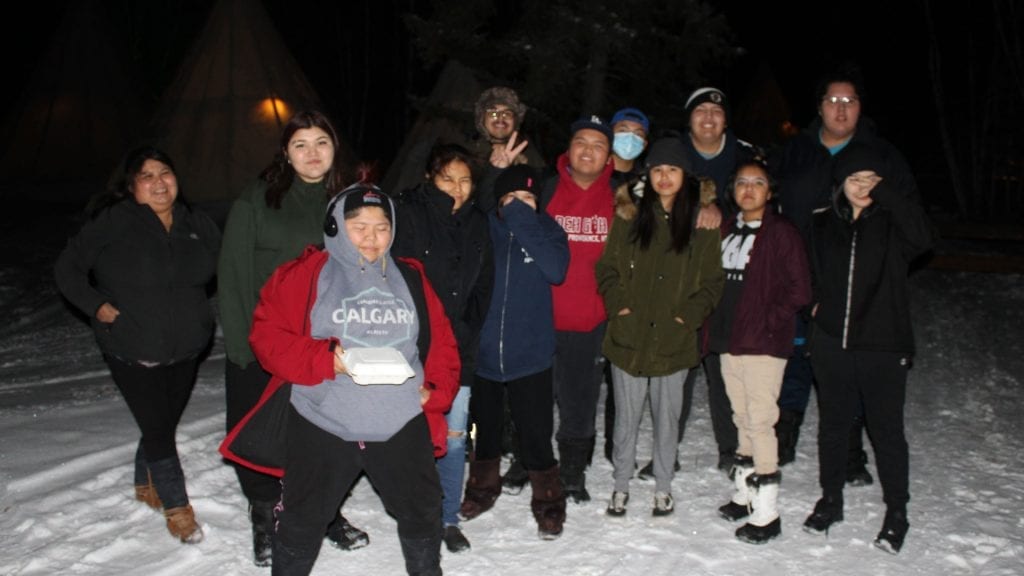 ---
The teenagers who work on the Youth Advisory Council (YAC) in Fort Providence never walk halls of power in Ottawa the way politicians do, but they're getting things done in their community in the Northwest Territories.
Over the COVID-19 pandemic the YAC has blossomed to nine members, up from a core group of four.
Teenagers like Dean Squirrel, who joined after he participated in a youth film making workshop held in Yellowknife where they crafted short documentaries about issues facing their remote community.
"Why did I join youth council? So I could feel a part-of-something…that makes me feel, you know, helpful. I think it can inspire other youth," Squirrel said.
---
Nestled along the mighty Dehcho – Mackenzie river, Fort Providence is home to roughly 700 people, primarily members of the Deh Gáh Got'îê Dene First Nation and Métis within the Deh Cho First Nation.
Youth here look forward to leadership opportunities like Arctic Winter Games and Northern Youth Abroad which allowed them to travel outside of their community.
With those events shut down because of the COVID-19 pandemic, the YAC was quick to adapt to the changing landscape and pressed on in their efforts of providing the community with family-friendly recreation.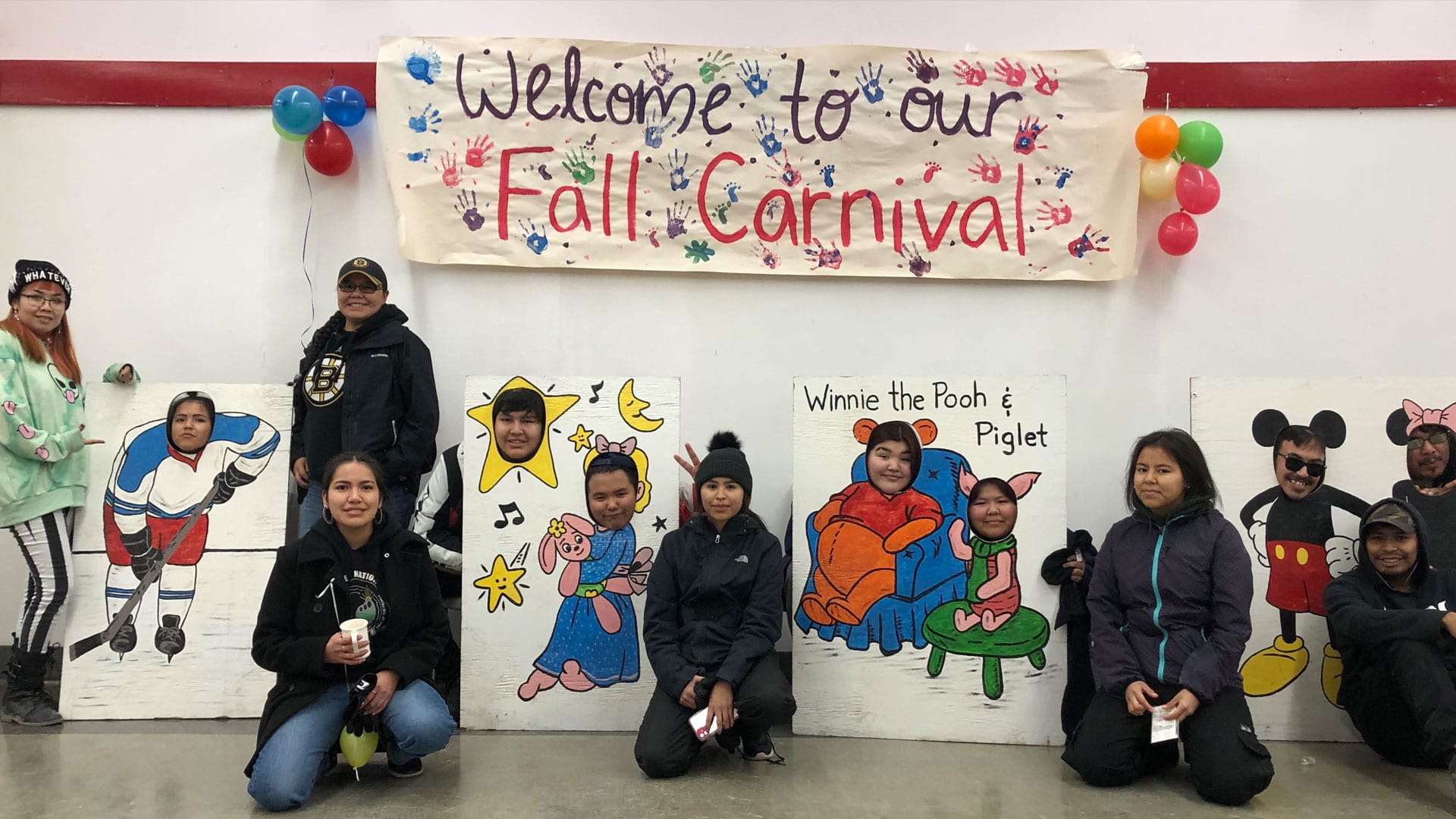 ---
Council members such as Charlotte Landry, who helped pull off successful events like the fall-carnival.
"I joined to make our town a better place and bring people together. I want to get people who don't know and share our culture. Because each day it is dying and without our culture we are nothing," she said.
The youth are supported by Northern Loco, a non-profit based in Fort Providence, which specializes in social programming. Council members speak highly of the small team of dedicated individuals who help make the teen's dreams a reality.
"I feel like Niroja (Thiru) and Jason (Collard) are there to help me out," Squirrel said about the two of the workers with Northern Loco who've helped the youth council come into their own.
Squirrel said he's always wanted big things for his community. He's currently formulating a proposal to start a small community museum to showcase dene and Metis heritage.
"It's history throughout the years. Like what they use to hunt with back in the day and what the houses they use to live in were like. The next generation will go there," he said.
Healthy outlets for Deh Gah youth are in high demand.
Like many communities in the N.W.T. the community wrestles with an increased in substance use during the pandemic.
According to the N.W.T. bureau of statistics, from April to the end of September, 11,690 of the territory's 44,826 residents collected $101 million in Canadian Emergency Response Benefit (CERB) payments, a rate higher than both the Yukon and Nunavut.
Rogan Young Pine has seen a change in his community. At the council meeting he isn't a guy of many words, but when he does speaks everyone listens.
"We need to have something like a sober event. Cause on the weekend a lot of people drink and do drugs and stuff," he noted and encouraged his other council members to look at the healing opportunities within the group's reach.
"There's a lot of trauma because of what happened in Residential School so people are still recovering and that's (substance use) their coping mechanism, but hopefully we can stop that," Young Pine said.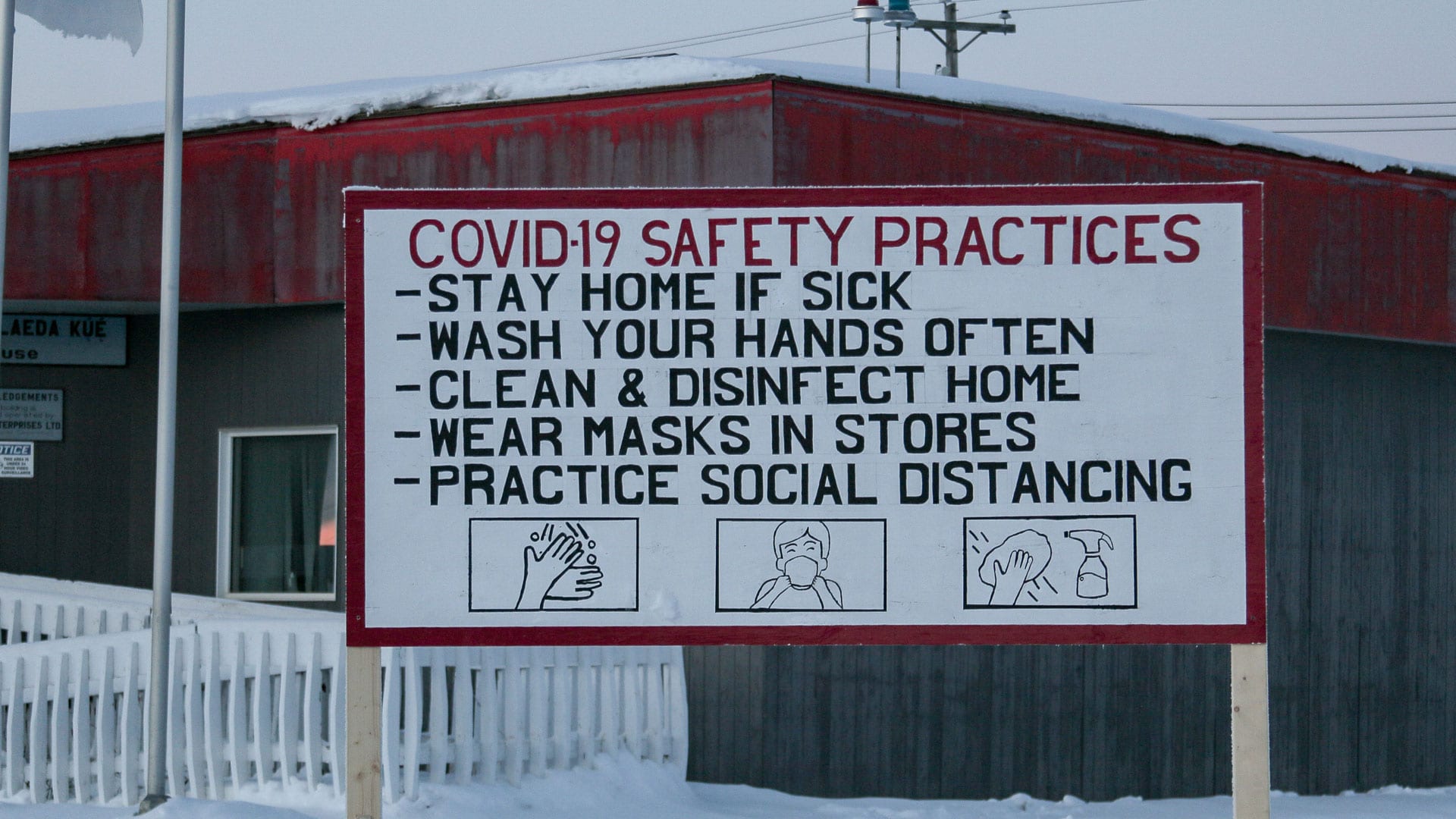 ---
Fort Providence teens have already moved the needle and sought out solutions to issues which affected them like drugs and alcohol.
In the spring of 2019, a youth centered opened and was an immediate hit.
"This (youth centre) is like a safe place for kids to not see the violence from their parents. All the drinking around town. Kids sit there and just watch them drink. If they want to go somewhere they can come here," Squirrel said.
Well before 5 p.m., there will be a lineup of kids waiting to get into the youth centre.
As winter settles in, there can be upwards of 30 to 40 visitors in a single day.
"We achieved a lot with this place especially for the younger generation," said 18 year old Shannon Bonnetrouge.
She was part of the original Deh Gah high school politics class who worked tirelessly to secure $40,000 in funding from the hamlet to transform the old and unused curling rink into a youth centre.
---
"Before this was a place it was nothing, just a room with dusty couches and piled up boxes and garbage everywhere. This was not the space to be used," she said.
Bonnetrouge's plans of going down south for post-secondary were put on hold because of the pandemic, but she enjoys her time as one of four youth per shift working at the centre.
Along with preparing food and playing games with younger kids, she said the space is something she didn't have growing up as the community had gone over a decade without a dedicated youth centre.
"I love seeing kids who are comfortable to come up to us and talk to us about situations they are in. We do give them advice but as a team we decide what's the best step to take with that kid," Bonnetrouge said.
Youth centre employees and youth council members are currently working on projects to furnish the large arena pad into a space more suitable for older youth.
There's plans on setting up a musical instrument jam space, ping pong and pool table spot and winterizing their already successful greenhouse.
While the pandemic has limited recreation in many ways across the turtle island – youth advisory councilors are moving ahead – ensuring the lights stay on as the winter gets dark.