Supreme Court upholds residential school compensation for former student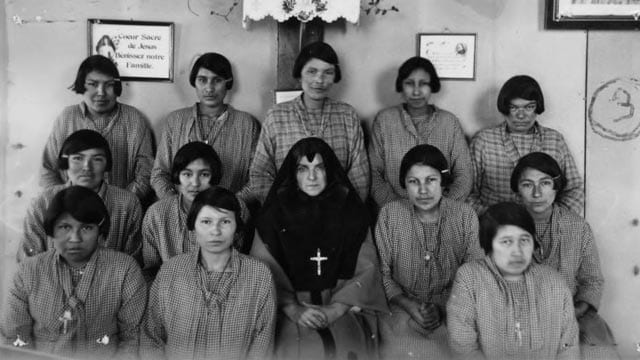 ---
The Supreme Court of Canada says a former residential school student is entitled to compensation for abuse, in a decision that helps clarify the scope of appeals in such cases.
"It's a win but it's a narrow win," said Richard Olschewski, a Winnipeg-based lawyer who represented an Indigenous claimant known only as J.W.
"Without a doubt this decision is going to have greater effects on the clarity of the law with respect to other IAP (Independent Assessment Process) decisions."
J.W. said he was sexually assaulted by a nun at a residential school in Manitoba.
But his claim for compensation was rejected by an adjudicator on the grounds that he failed to show the nun's alleged act – grabbing his penis while he was lightly clothed, waiting in line for a shower – had a sexual purpose.
What followed was a five-year legal battle that ended Friday in the Supreme Court, but not before his efforts to have the decision overturned by other adjudicators failed.
First, a Manitoba judge found fault with the internal decisions and sent the case back to the initial adjudication phase.
IAP 
Then, the federal government successfully challenged the judge's ruling in the Manitoba Court of Appeal, which said that, under the terms of the IAP, judges can't carry out detailed reviews of adjudication decisions.
Finally, in its decision today, the Supreme Court said the courts can intervene if there is a failure to apply the terms of a 2006 settlement agreement that provided for the assessment process.
Olschewski said the decision applies to about seven people with outstanding claims who were unable to prove sexual intent –  something that kept his client going.
"There is not financial intent for him," he said of J.W. who was awarded $12,720 plus interest.
"He did it to help others in the same situation."
David Schulze, a lawyer in Quebec who had intervenor status at the hearing on behalf of a group of independent lawyers who represent IAP claimants, praised J.W. and his legal team.
"It's a total win," he said. "Canada's position was pretty much entirely rejected."
Schultze said it's a good result for "anyone who wants to challenge a decision that has gone through the independent adjudication process [and] feels the adjudicator really, really got it wrong and review and re-review failed to correct the error."
– with files from The Canadian Press