Sipekne'katik chief's message to Canada is moderate livelihood fishery is here to stay
Moderate livelihood fishery continues, despite emergency meeting in Ottawa.
---
Sipekne'katik Chief Mike Sack held a news conference Tuesday on the wharf where the violence over the Mi'kmaw moderate livelihood fishery started a month ago and a day after an emergency debate was held by members of Parliament in Ottawa.
"It's unfortunate some people don't respect the treaties out there for our people, it's just the way it is in Canada, we'll keep working through it regardless what happens in parliament," Sack told reporters on the Saulnierville wharf.
After a week of violence from non-Indigenous commercial fishermen and a lack of police enforcement, Sipekne'katik community members say they're determined to exercise their treaty right.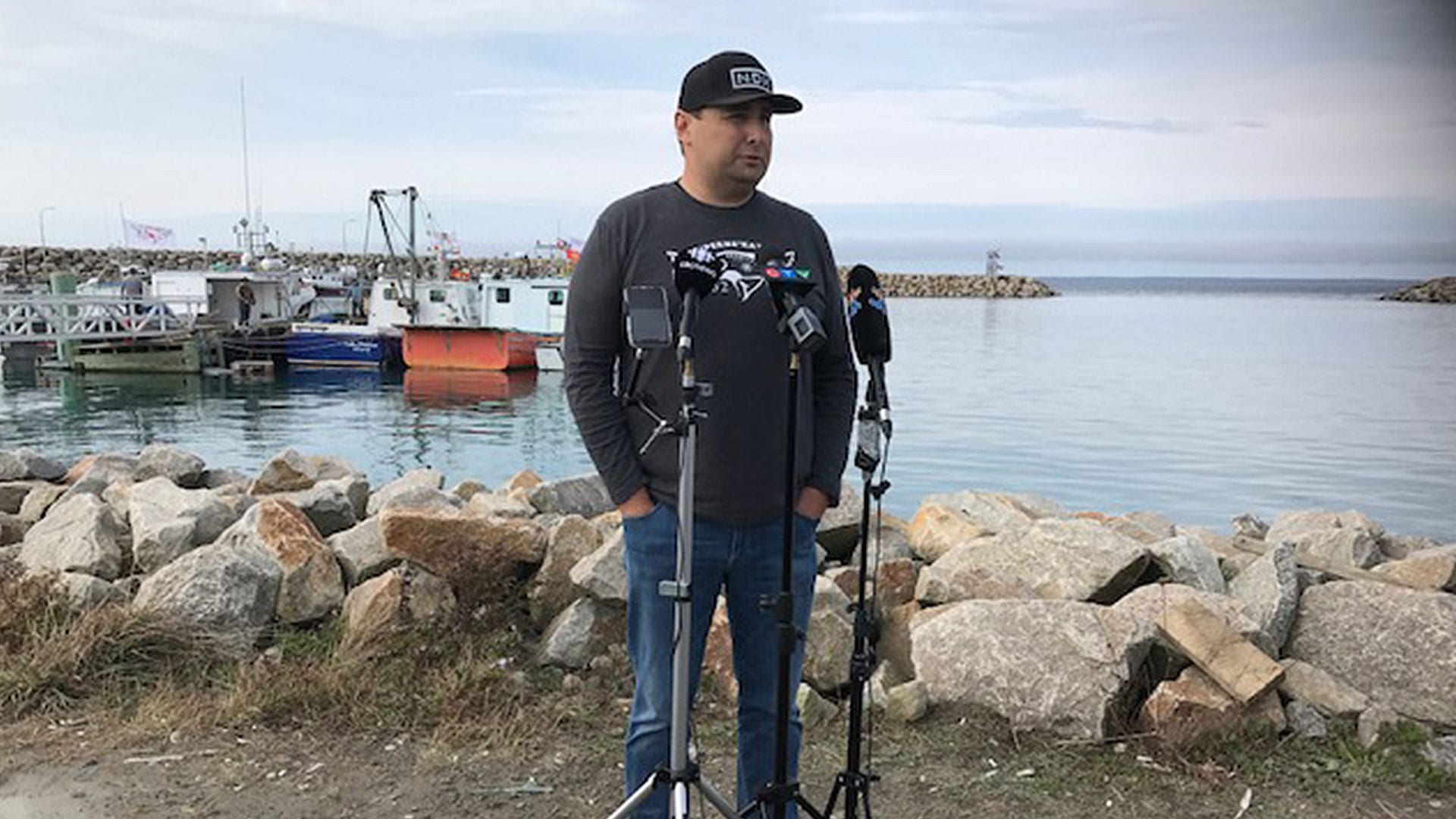 ---
In late September, Sipekne'katik First Nation launched their moderate livelihood fishery on the Saulnierville wharf.
That night, the commercial fishermen responded with violence that has continued to this day.
Flares were fired at boats, rocks thrown at cars, buildings vandalized, lobster traps stolen and damaged, a car and a boat set on fire, a lobster pound burned and a person with life threatening injuries in hospital is being investigated by police.
Sipekne'katik community members have been surrounded, barricaded, and threatened at stand offs that have lasted days.
All this because Sipekne'katik community members are exercising their treaty right to fish, hunt and gather to earn a moderate livelihood – the same right that was affirmed in a 1999 supreme court case.
But the court didn't define the term moderate livelihood and after two decades, Ottawa has made little progress to fix it.
Commercial fishermen say the lobster stock is low, and the moderate livelihood fishery will risk the stock – a theory that has been widely dismissed by fisheries experts.
---
Read More: Mi'kmaw Fishing Rights 
---
Sack said in a press release the Department of Fisheries and Oceans (DFO) data from the last 17 years reveals the Indigenous fishery has no negative impact on the lobster stocks.
And it is not just about counting lobster, it is the market that has an impact.
"These cherry-picked figures have distorted perceptions  to the point of angering the industry and sending people into a panic," said Sack.
Sack said commercial fishermen don't need to be a part of the negotiations.
---
Sipekne'katik will be meeting with DFO Minister Bernadette Jordan this week to discuss their Rights Implementation Fishery Management Plan and  a Conservation Study to confirm the lobster stocks in St. Mary – known as fishing zone LFA 34.
Meanwhile, at the checkpoint at Saulnierville wharf are prepared to stay and protect the boats and the lobster harvesters.
Donated supplies are arriving as the weather is turning cold.
Sipekne'katik community members are meeting this evening to determine how to move forward.