As Saskatchewan heads to the polls next week, is Scott Moe popular with First Nations voters?
#moehasgottogo hashtag started on White Bear First Nation.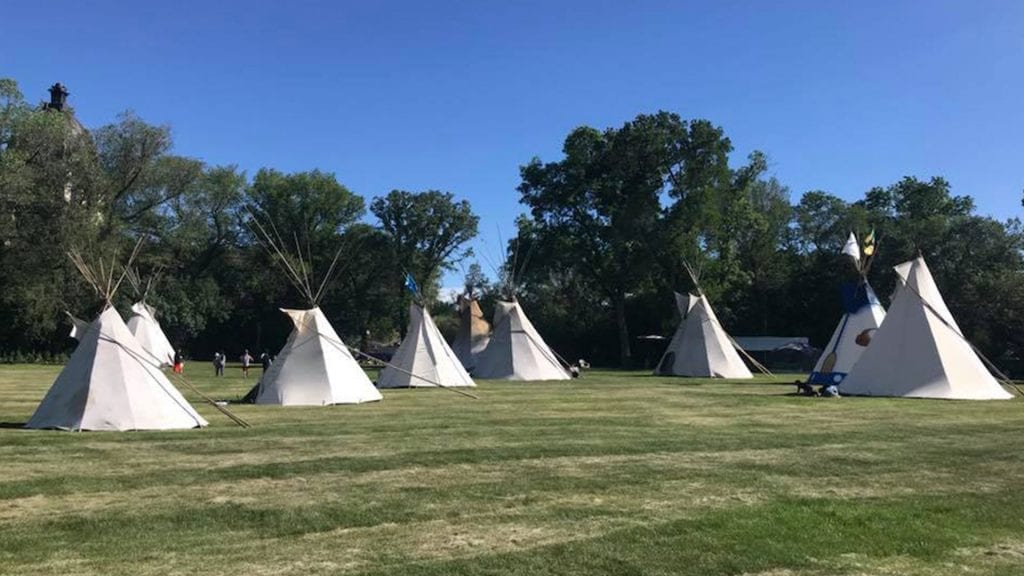 When Prescott Demas looks back on his Justice for our Stolen Children camp he remembers a minor but telling detail.
"They didn't want to sit in the teepee," he says of government representatives sent to meet with him.
The camp, which at its height held 14 teepees, stood for nearly 200 days in Regina's Wascana Park until evicted by court order won by park officials.
While Demas eventually forwarded his recommendations on justice and child welfare to the Saskatchewan Party, he says that encounter sums up the right-of-centre politicians.
"The Moe government don't give a shit about any kind of Indigenous issues," Demas recalled in a telephone interview a week before the Oct. 26 provincial election.
"Everything from child welfare to prisons – we're a commodity to the Saskatchewan Party. They see no reason to change."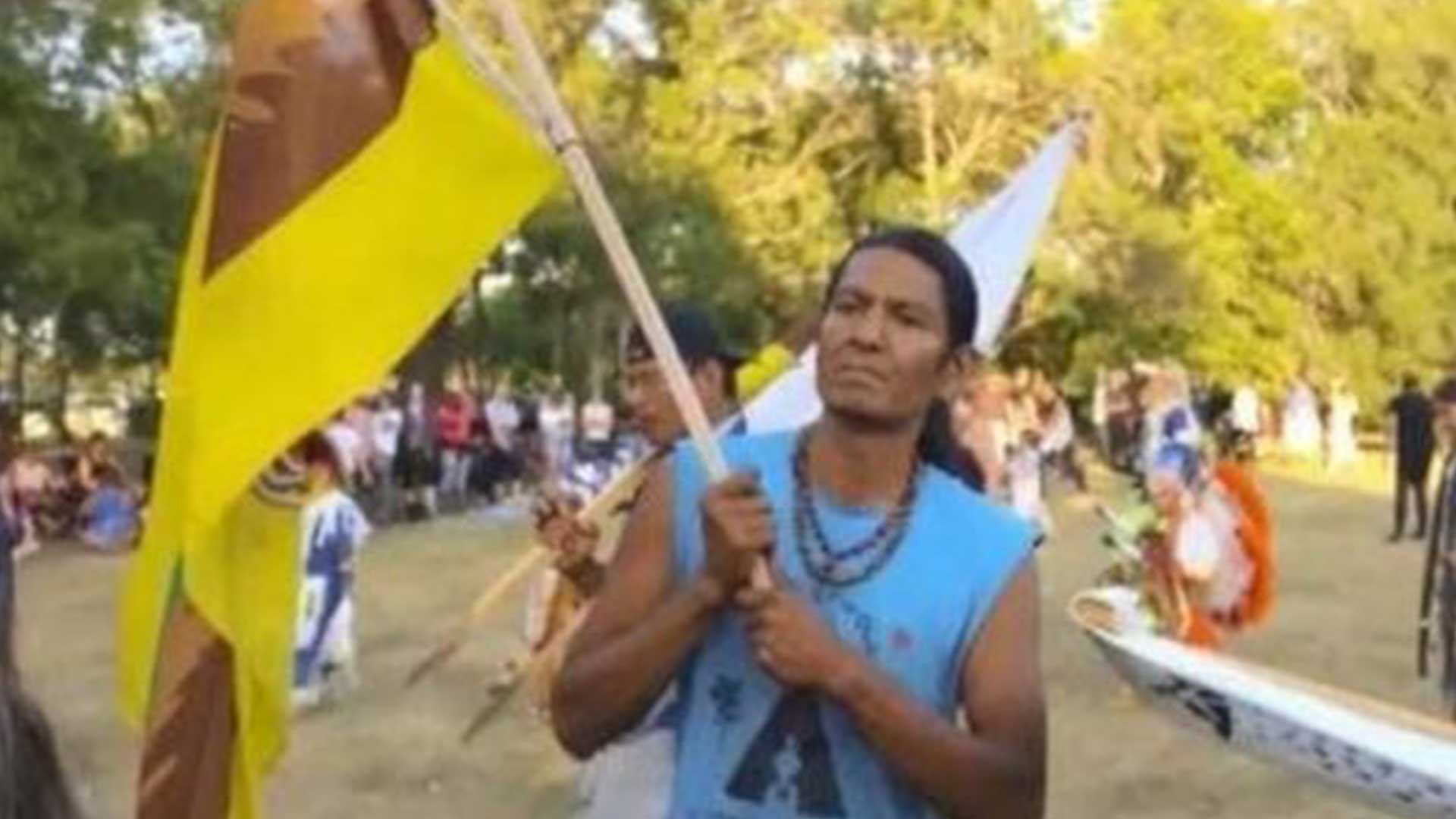 ---
Demas is not the only Indigenous person frustrated with Moe, who was born in Prince Albert and raised on a farm near Shellbrook.
"I think he's a hypocrite," says Wayne Bigstone of White Bear First Nation.
Bigstone is referring to Moe's criminal conviction for impaired driving and recent revelation the premier was fined for a 1997 car accident that killed a woman. Yet, Bigstone says the Saskatchewan Party refused to deal with Guy Lonechild, former chief of the Federation of Sovereign Indigenous Nations (FSIN), after he disclosed a drunk driving charge in 2009.
"They're holding the Indigenous people accountable to standards they won't hold themselves to," says Bigstone, who hails from the same community as Lonechild where he claims the issue is being hotly debated.
Lonechild, now president and CEO of First Nations Power Authority, was suspended by FSIN for failing to disclose the charge. After a bitter legal battle, he accepted a severance package and stepped down.
Lonechild did not respond to a request for comment for this story.
Nor did Bobby Cameron, the present chief of FSIN.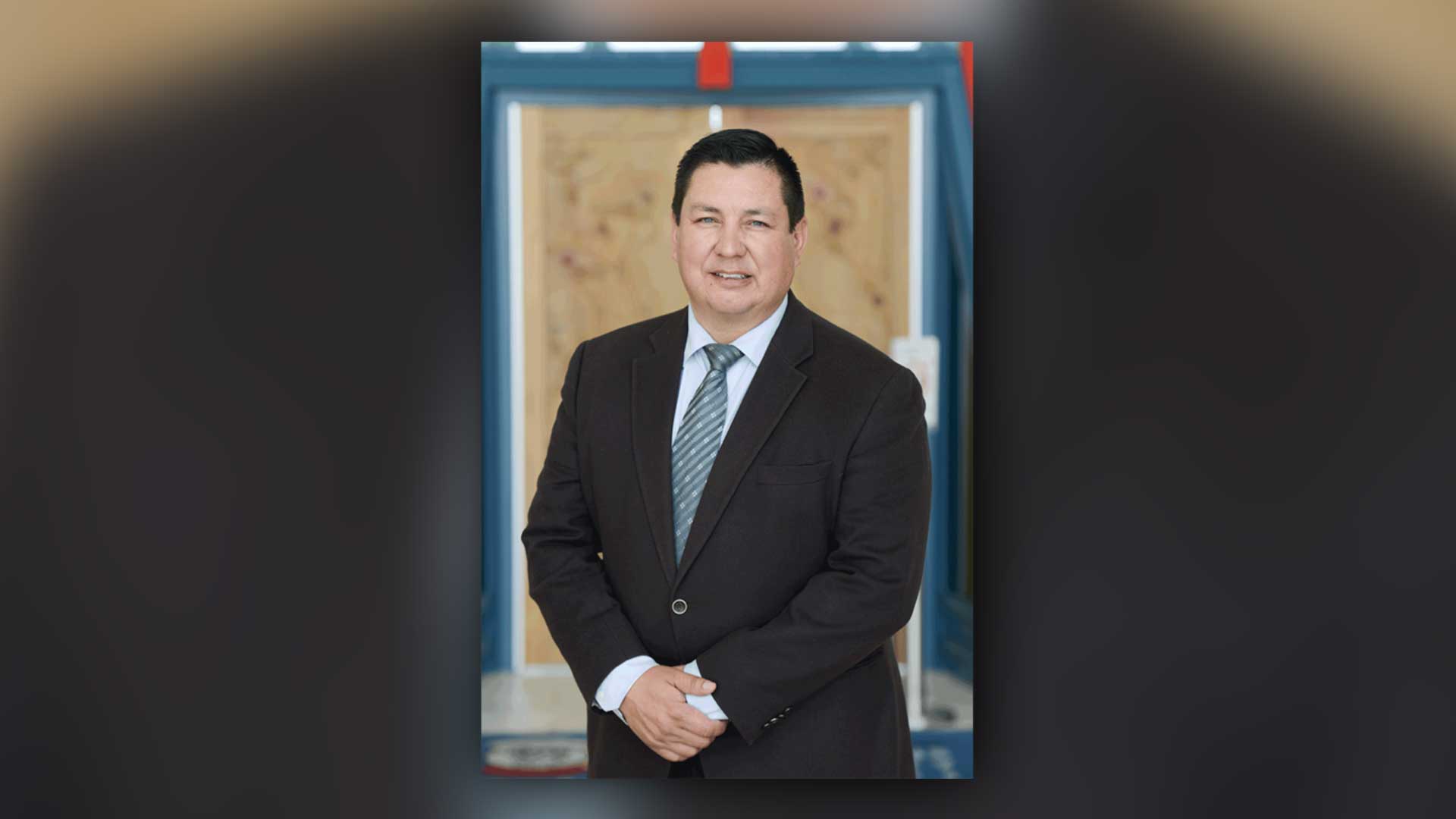 ---
But Cameron has been vocal during Moe's reign about the need for change to ensure fair treatment for Indigenous people.
FSIN has been pushing the Saskatchewan government to implement recommendations from the Truth and Reconciliation Commission and the National Inquiry into Missing and Murdered Indigenous Women and Girls (MMIWG).
Moe disagreed with the inquiry's conclusion of "genocide" in June 2019, saying it was not on the scale of past ethnic genocides recognized through history.
That bothered Danielle Ewenin of Kawacatoose First Nation, whose sister Eleanor (Laney) Ewenin was found dead outside Calgary in 1982. The case of the 23-year-old remains unsolved and Danielle believes police mishandled it.
"It's certainly worth talking about these things," she says, noting she was at first hopeful when Saskatchewan struck a committee to prepare its provincial MMIWG action plan mandated by the inquiry.
But her hope dissipated when she learned they have a committee but "it doesn't have any (MMIWG) family members" on it.
"I don't know how they can put together a plan without the expertise and the voice of families," she says.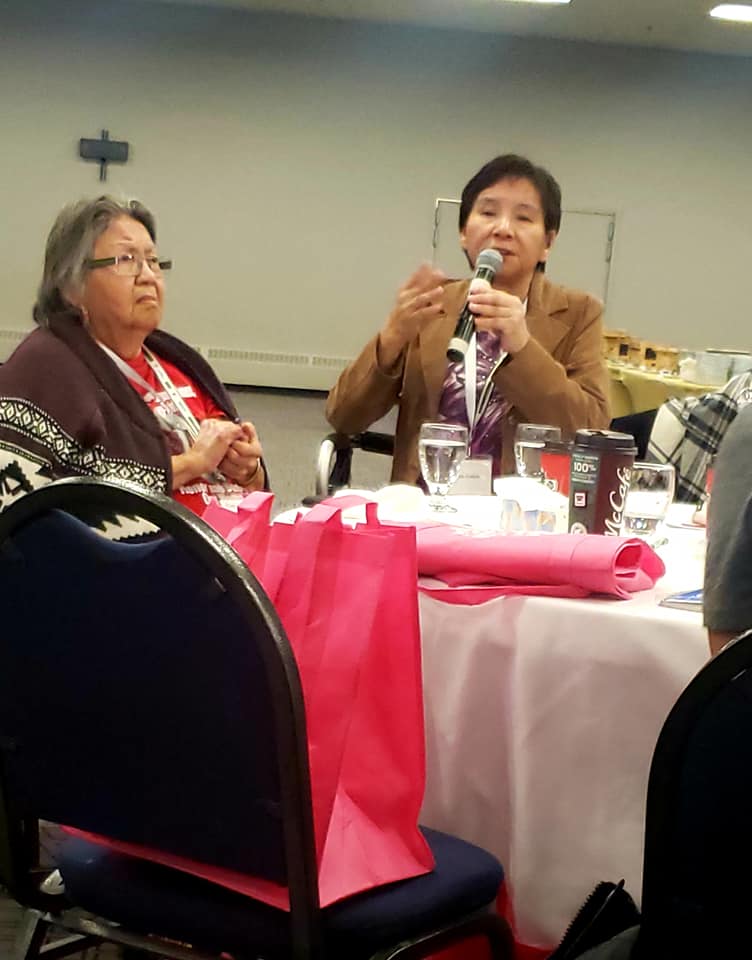 ---
A spokesperson for Moe, who pollsters predict will win a second term, did not respond to a request for comment from APTN News.
Andre Bear, a Cree law student in Saskatoon, is finding it hard to be an Indigenous person in Saskatchewan and deal with all the racism.
"There is a lot of hopelessness, anger and rage when it comes to the legal system in Canada and Saskatchewan," he says, citing the controversial Gerald Stanley acquittal that sparked rallies across the country and calls to change the way trial juries are selected.
"I find it hard to sit in class and care about contract law."
After Stanley, the federal government moved to eliminate lawyers' ability to strike jurors for no stated reason – known as peremptory challenges. But Moe's government took no action.
"There was no appeal, public inquiry, justice commission, anything," notes Bear.
"There is a lack of any kind of want to change or reform the justice system."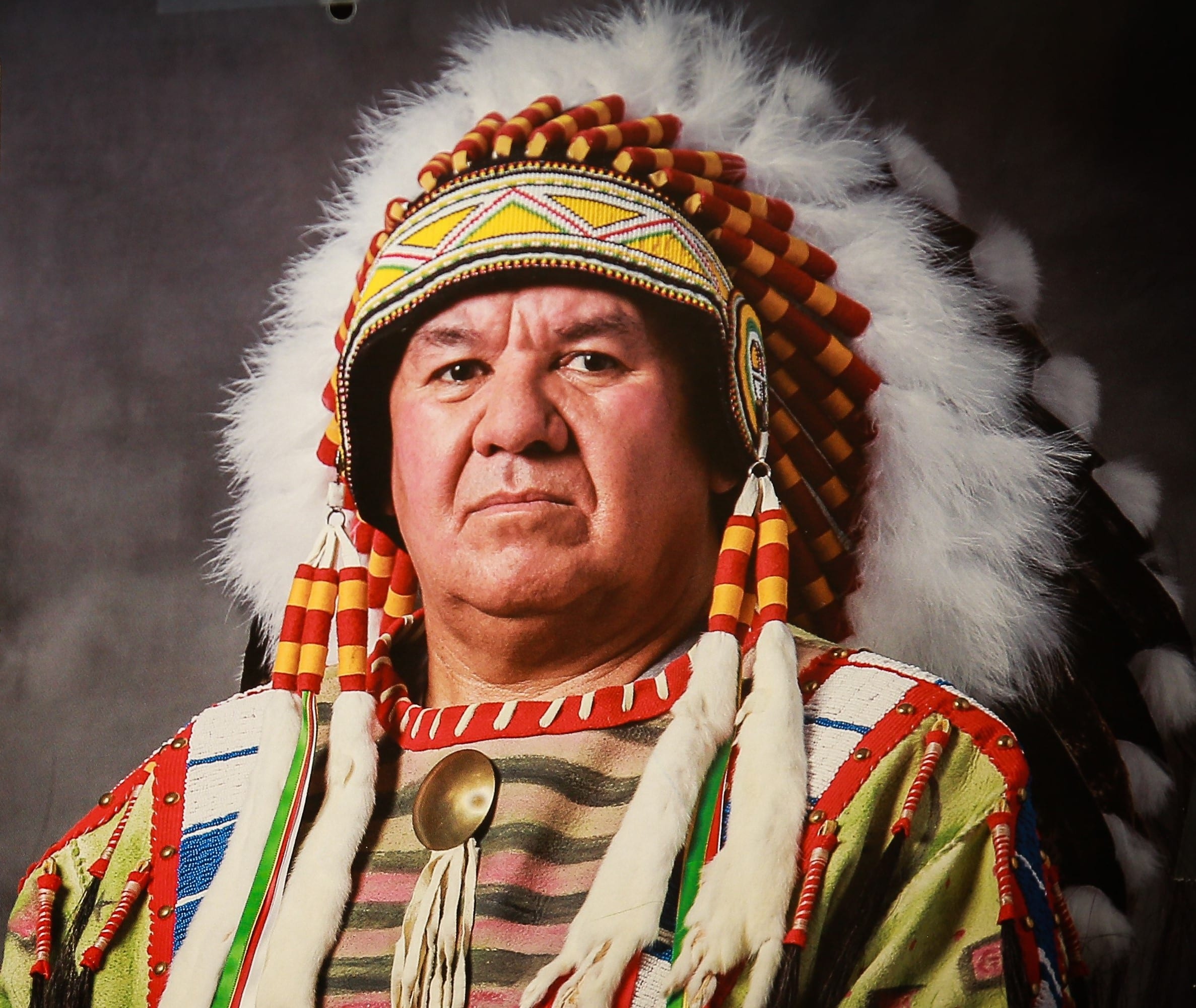 ---
Wayne Semaganis, chief of Little Pine Cree Nation, says he can't even get one of Moe's ministers on the phone.
"The main issue for me is the lack of – when we First Nations' leadership go to any table there's a lack of – true representatives from the other side to come and resolve anything," he says.
"They send staff people to talk about issues."
When a minister is in the audience, Semaganis says he or she looks uncomfortable and usually leaves early.
"This has been for a long time the position the Saskatchewan government has taken is that because they weren't there when treaty was signed they have no right to, no obligation to address treaty issues."
Yet treaty issues overlap with government policies and create conflict. But instead of discussion, Semaganis says the Sask Party likes the space in between.
"That's the ongoing negative propaganda that the government puts out to justify what they're doing. Because they keep us on opposite sides to make it look like we're the enemy."
Demas says when people like him want to reduce the number of Indigenous people in the child welfare and justice systems, Moe sees them as job creators.
"He's a businessman…he talks about job creation and we support all these job creations. We're filling his prisons for him, we're filling his child welfare, we're filling the foster care systems. And he's providing the jobs."
It's unclear whether Moe visited any First Nations during the campaign but that doesn't bother Bigstone. He says his hashtag #moehasgottogo is receiving a lot of love online.
"I don't think anyone is interested in talking to Moe," he says.
Five parties are fielding candidates on next week's slate: the Saskatchewan Party, the Progressive Conservative Party of Saskatchewan, the Green Party, the New Democratic Party and the Buffalo Party.