Police investigating after elder says he was abused at Regina hospital
---
The Regina Police Service says an investigation is underway into an assault complaint filed by the family of a First Nations elder against the Regina General Hospital.
The family of Thomas Favel,77, and the Federation of Sovereign Indigenous Nations (FSIN) held a news conference Tuesday to announce that he was filing a complaint over what happened to him while receiving treatment, alleging he was restrained to his bed on Sept. 30.
The complaint was also sent to police.
Favel, from Kawacatoose First Nation, 130 km north of Regina, had been airlifted to hospital for bronchitis and pneumonia.
According to his daughter, "They restrained him that night, and they laid him flat on his bed. When I got there, he still had phlegm on his chin from trying to spit it up where he was choking all night. I was mad. I started taking pictures and questioning the nurses," Ann Ewenin told the news conference in Regina on Tuesday.
Ewenin said explanations from the nurses ranged from her father becoming delirious during the night and trying to flee, to him almost falling when he was walking and having to be restrained for his own good.
The family said he suffered multiple bruises and he also spent a night having difficulty breathing while being restrained flat on his back in his bed.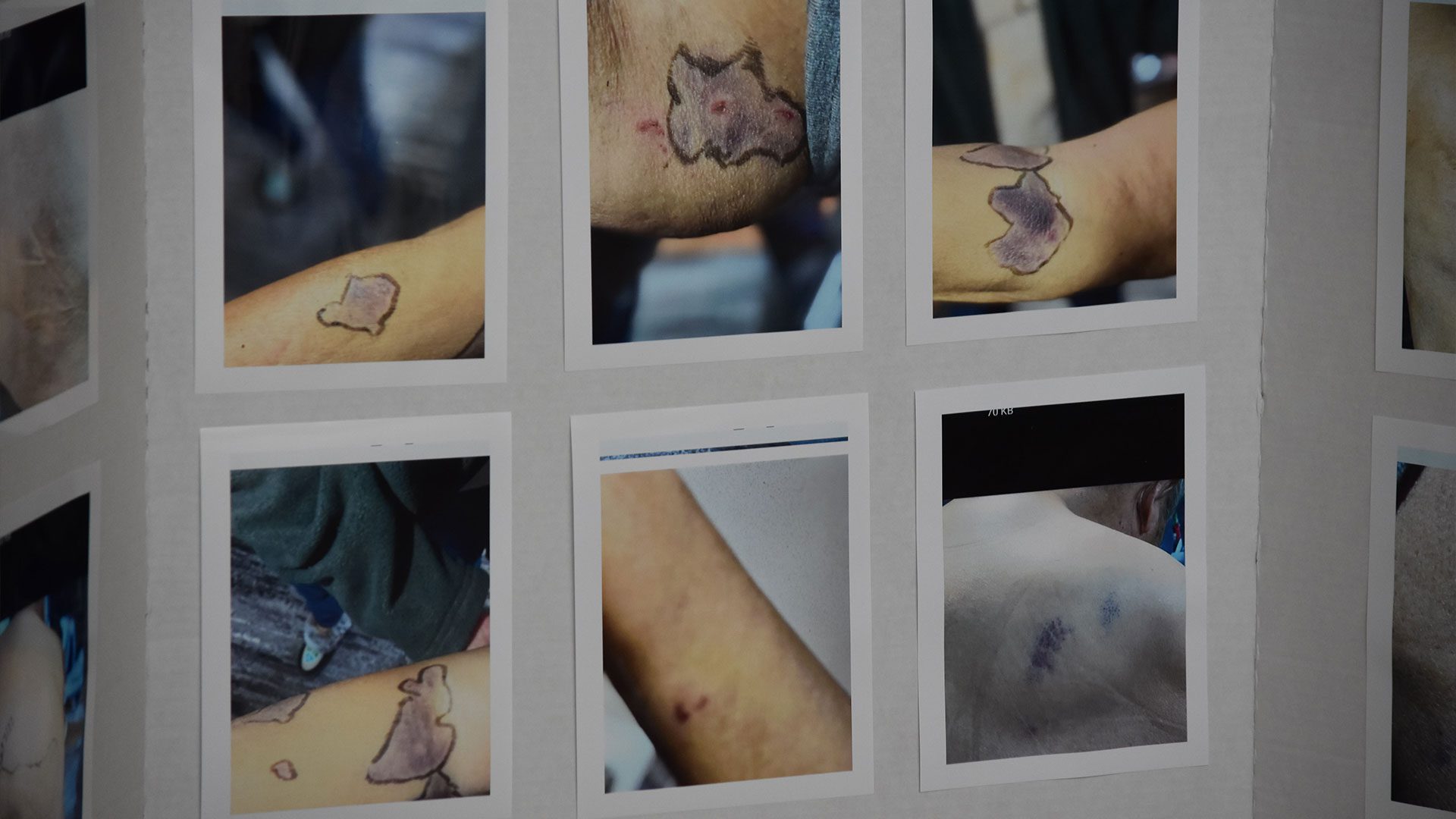 The Saskatchewan Health Authority (SHA) issued a statement saying that it was "very sorry to hear about the concerns being raised by this family, and are working to ensure that conversations with family and their supports, formal safety event processes and appropriate medical investigations are completed."
The statement also said the SHA is cooperating with the police investigation.
The FSIN's Health Ombudsperson's office is also involved. The interim director Diane Lafond said yesterday that First Nation's people want the respect, dignity and care that other Canadians receive.
"Our First Nations people don't speak up a lot about what goes on in those hospitals, what goes on in the pharmacies, what goes on in the long-term care homes.  Their voices need to be heard.  Which was the reason why we needed a system-an organization, to be their voice."
The FSIN said it set up the office because chiefs weren't satisfied that complaints were being taken seriously by the SHA.
Favel's family said he had a poor experience at the hospital on a number of occasions.