Ottawa holds technical briefing on how Indigenous communities can combat COVID-19 but offers few details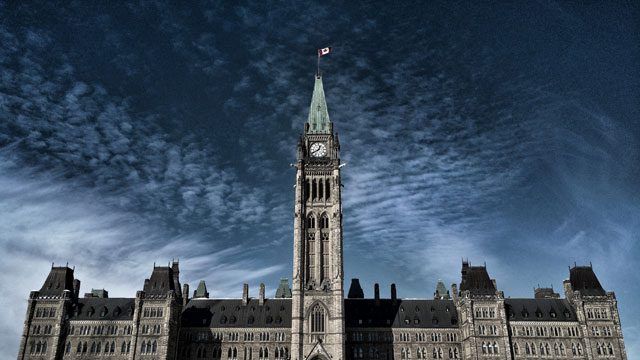 ---
On March 11, the World Health Oganization declared the COVID-19 outbreak a pandemic. APTN News is reporting from across the country on the viral outbreak and how it is impacting Indigenous communities. For more information click here: COVID-19
---
After receiving criticism in the house of commons for not recognizing the urgency facing Indigenous communities from COVID-19, Indigenous Services Canada (ISC) held a technical briefing via teleconference call Friday evening.
The reason for the phone call, consisting of a half hour question period, was to address prevention methods and preparedness for the coronavirus in First Nations communities.
Although it was stated earlier this week that 30 to 70 per cent of  the Canadian population could potentially get the coronavirus, ISC does not have any predictions for Indigenous communities.
The technical briefing was presented by Valerie Gideon, assistant deputy minister for ISC and Dr. Tom Wong, chief medical officer of public health.
Of particular issue was the fact that First Nations and Inuit will be more susceptible to spreading the COVID-19 virus due to overcrowded housing conditions, which will make self-quarantining of infected individuals almost impossible.
Gideon couldn't offer any concrete options for communities to deal with the problem.
"Different communities will have found potential different options for solutions that they think would be appropriate for their community members," she said.
She suggested communities re-locate family members to another home or put them up in hotels but then recognized that community motels are usually small and overbooked.
(Assistant Deputy Minister Valerie Gideon at committee Tuesday)
Gideon said another option would be to have infected community members sent out of the community and for that ISC would cover the transportation and lodging costs.
On Thursday Indigenous Services Minister Marc Miller stated that "Isolation tents" are one of the possibilities ISC is considering concerning the problem of overcrowding and isolation needs.
However, it was clarified in the technical briefing that the tents being considered would in fact not be used for the isolation of people infected with the coronavirus.
"They're not intended for individuals to reside in for any period of time," Gideon said. "These types of structures would really be for the assessment and testing of individuals."
The temporary structures would be needed should there be a large outbreak in communities where space is limited at small community clinics and nursing stations.
In terms of nurses, ISC will be soliciting additional health professionals in anticipation of the need for more nursing resources to be deployed in communities.
"We are going to expand contracts that we have in place for nursing agency support. We are also looking at other health professionals such as paramedics and first line responders that could help support emergency responses in community settings," she said.
ISC says they acknowledge that if they do need to send extra health professionals to communities that housing would be a problem.
For that they are looking at installing "temporary shelter solutions" but did not specify as to what.
Gideon said ISC is trying to "seek out innovative options so that we can offer those options to communities on an as-needed bases."
For community members who require travel outside the community for medical services, ISC has advised communities to arrange private means of travel and staying in a hotel room instead of a boarding home.
ISC said they do not have a policy in place for those traveling for medical reasons but said that individuals will be travelling at their own risk when seeking these services.
"Our role is to ensure that there's a continuity of access to essential healthcare services and that community members weigh the risks between not accessing services and potentially making their health worse as a result of that verses the risk of actually contracting COVID-19 and bringing it back into the community," said Gideon.
The decision to isolate individuals returning from medical services would be the responsibility of that community.
As for medical supplies, Gideon said that there are national stockpiles ready to be sent to Indigenous communities when they are needed.
Since the outbreak of the pandemic ISC said they have "ramped up" their communications efforts to Indigenous communities in ways such as social media and they have sent out notices in 10 Indigenous languages.
Gideon said of utmost importance right now is that Indigenous communities update their community pandemic plans which should already be in place.
In a separate call, Indigenous leaders Natan Obed president of the Inuit Tapiriit Kanatami,  David Chartrand, spokesperson of the Metis National Council and Perry Bellegarde, national chief of the Assembly of First Nations.
"First and foremost, First Nations require a specific strategy and focus that reflects our unique needs and circumstances," said Bellegarde in a statement released after the meeting. "We need a distinctions-based approach and the Prime Minister agreed.
"I want the federal government to ensure that Northern Stores have all necessary supplies. This includes food, water and equipment to maintain infrastructure. During this pandemic period, First Nations need full access to test kits, ventilators, masks, hand sanitizers and other necessary resources."