Old Crow residents flee to Whitehorse ahead of wildfire
Inuvik living with thick smoke, braces for approaching wildfires.
---
The majority of the 300 residents of Old Crow, YT are in Whitehorse after an emergency evacuation order was issued Wednesday.
Residents from the fly-in Vuntut Gwich'in community spent the night in Inuvik, N.W.T. on the way.
"The evacuation went super smooth," said Chrystal Linklater, deputy chief of the Old Crow Vuntut Gwich'in Government. "We got everybody do Inuvik safely. Inuvik was exceptional. They welcomed us they had buses waiting, they had food waiting. They had people greeting us they had people supporting with bags, getting everybody set up with cots.
"Everybody felt supported."
Along with internet outages from fires affecting the MacKenzie Valley Fibre Link, Inuvik is dealing with widespread smoke levels. After a meeting Thursday, the Town of Inuvik released a preparedness notice due to a wildfire 10 to 15 km away northeast at Sitidgi Lake.

Old Crow residents heading to the airport after spending the night at the Midnight Sun Complex in Inuvik. The airfield is blanketed in smoke. Photo: Karli Zschogner/APTN.
---
There are currently 226 active wildfires in the N.W.T. according to the government's Wildfire Updates.
"We've let them know that we have 40 seats available on Vuntut Gwich'in is willing to give up those seats to Inuvik citizens," said Linklater at the Inuvik airport in-between supporting fellow residents.
Old Crow evacuees are organized to stay at Whitehorse's Canada Games Centre, while Vuntut Gwich'in Chief Pauline Frost and a crew remain on the ground securing housing.
"I feel really lucky to have so many supports in place," she said. "For anybody that's been displaced from fires, it's been really tough on a lot of people, a lot of the elders and young children or are struggling a little bit with being displaced, but like I said, we're all coming together, taking turns helping with the children helping with the elders needs. And I just feel confident that everything's gonna be good when we get to Whitehorse."
The Yukon village of Mayo announced a fire evacuation on Aug. 6. They are also being accommodated at the Canada Games Centre.

Chrystal Linklater at Inuvik Airport helping evacuees get to Whitehorse. Photo: Karli Zschogner/APTN.
---
Linklater said she has seen much improved community preparedness since the last fire evacuation in 1990.
The Town of Inuvik, The Gwich'in Tribal Council, and the Inuvik Nihtat Gwich'in Council also supported with supplies.
"It's been a very quick turnaround," said Gwich'in Tribal Council Grand Chief Ken Kyikavichik. "We had a call at about three o'clock yesterday afternoon that the community of Old Crow was evacuating, and they were arriving by about six or seven o'clock. So we had a few hours to get the necessary accommodations and food and beverages put together. Transportation, some logistics, but we were able to do it."
He urges all regions to revisit their evacuation plans so that efforts run smoothly.
"It just underpins a need and a requirement to update emergency response plans so that when you do encounter these types of situations that you're ready to execute the plan when it is required because as you can gather, there's a lot of concern and a lot of fear at times about what may be coming."
Like Kyikavichik who has family from Old Crow, the Gwich'in in N.W.T. and Vuntut Gwich'in in Yukon have strong community and family ties along Gwich'in comprehensive land claims, including an annual skidoo trip trek from Fort McPherson, NT to Old Crow.
"We all share and our respect and our dependency on the Porcupine Caribou Herd over in the Yukon and Alaska, salmon is a huge issue for those communities so whenever one of our Gwich'in communities are in need, certainly the larger nation feels that and that's trying to do what we can support where and when we can," he said. "It's really an honor to be able to help them out during their times of need because certainly they've reciprocated that many times in the past, so at least we could do.
"The Gwich'in nation was 9,000 citizens strong. We represent 3,500 here in the Northwest Territories. So we are very closely connected in spite of the domestic and international borders that are in between our communities."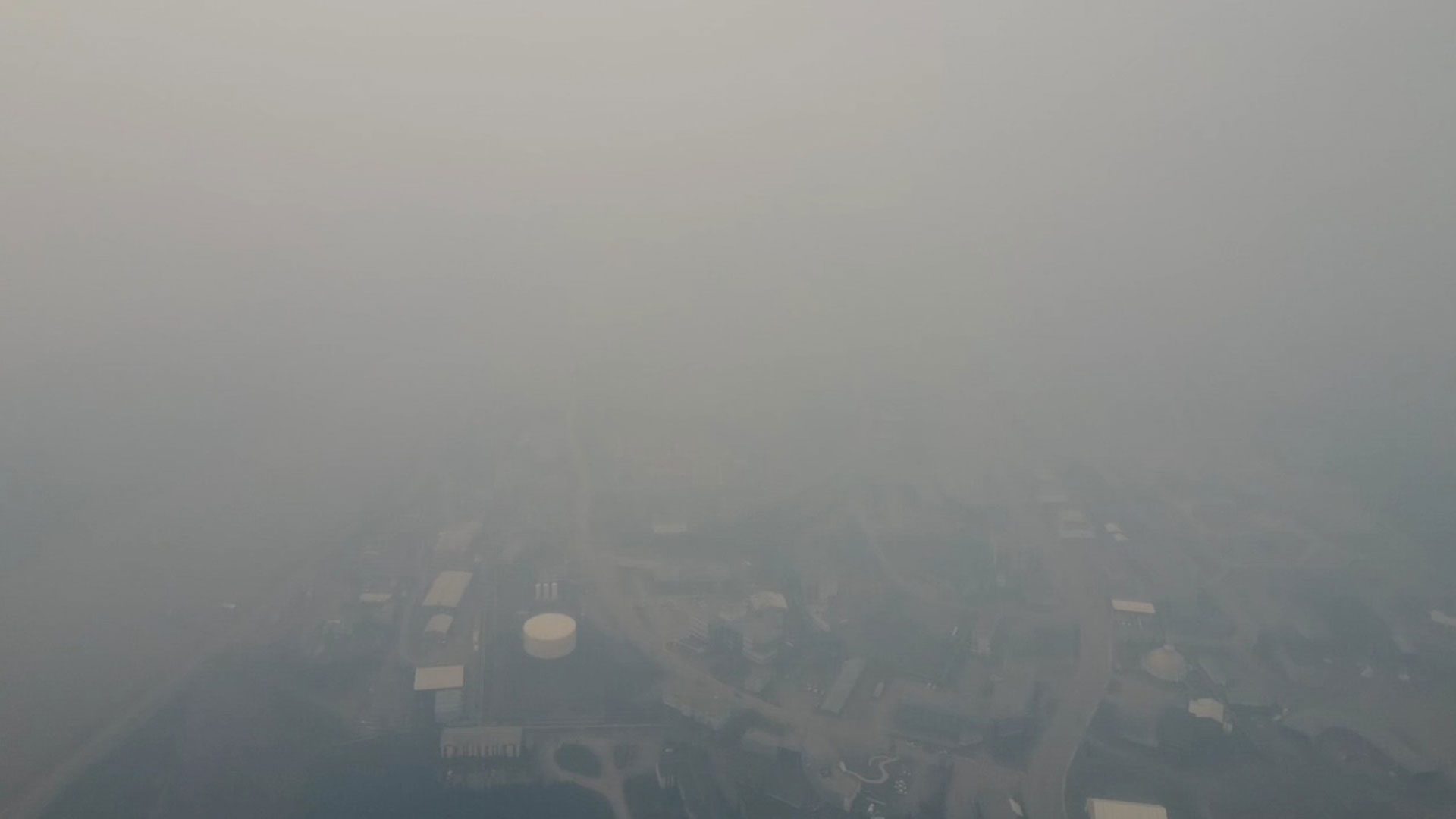 ---
He said while community safety is the current priority, he notes the importance of monitoring the wildlife impacts to the fires.
"they're certainly affected, you're starting to see that are on the land. In terms of what's happening. You're seeing the wildlife migrating," he said. "There's a lot of smoke that's creating some health concerns, especially those with respiratory issues. And that's our first priority at the current time. But we are seeing some of those issues in addition to some of the things that we've seen in relation to global climate change over the past number of years."