Mumilaaq Qaqqaq announces she won't run in next federal election
NDP-MP used her voice to bring housing and suicide issues to the House of Commons.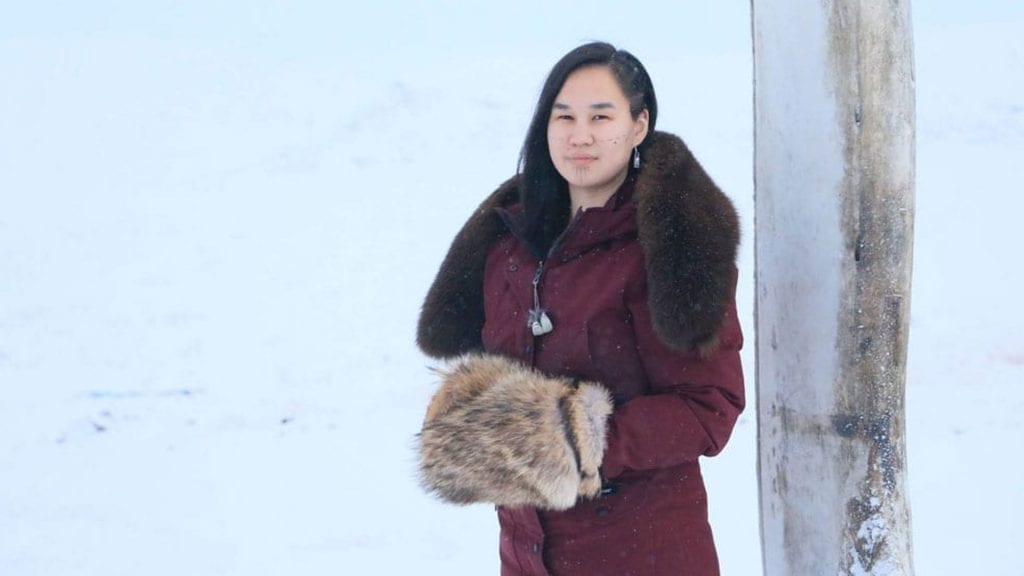 ---
After two leaves of absence, NDP-MP for Nunavut has decided not to run for re-election.
Mumilaaq Qaqqaq, an Inuk woman, said she made the decision after weeks of reflection and consultation with friends and family members.
"I'm incredibly thankful for this opportunity to be able to bring a voice to the House of Commons that speaks truth and reality," Qaqqaq said in a news release.
"And, just because I have decided that this institution is not the place for me right now, all Inuit, youth, and Nunavummiut should know that change is possible and our voices matter."
Qaqqaq was 25 years old and the youngest MP in the country when she was elected in 2019.
---
She quickly used her position to bring attention to the high rates of suicide, unemployment and homelessness in the northern territory.
She said she showed "the reality we face in the North – the rates of death by suicide, the low availability of housing, and the struggles people face every day just for their own basic human rights – to the rest of Canada."
However, Qaqqaq took a break of eight weeks in October 2020 following a tour of "horrendous" Nunavut housing conditions.
She said she was depressed, anxious and burned out.
"As we know, federal institutions like the House of Commons, aren't easily changed and governments don't help Indigenous peoples without an immense amount of pressure," she said in her release.
"From raising awareness with my housing tour to raising issues in the House of Commons in question period, and in committees, I have taken every chance I could to fight and speak out."
---
The date for the next federal election is uncertain. Prime Minister Justin Trudeau has said he may call one in 2021.
Qaqqaq, the only MP with a face tattoo, has yet to release a report she promised on the housing tour.
In March, she announced her candidacy for re-election.
But then she took another leave of absence in April – this time for two weeks – to deal with personal health issues.
Upon her return, she became embroiled in a social media spat with Liberal-MP Yvonne Jones of Labrador.
Inuk-ness
"If you are going to claim Inuk identity, then where does your Inuk-ness come from?" Qaqqaq asked in a 33-minute Twitter live video posted on her account.
She apologized later the same day "for how I handled the situation."
Now, she said she won't stand for re-election but will continue to fight for Nunavummiut.
"I will continue to focus on basic human rights and work with leadership to ensure that the expansion of the Mary River Mine respects all stakeholders and that the COVID assistance provided is what is needed in Nunavut," she said in her release.
"I will also be tabling legislation to get Indigenous languages on federal ballots. In Nunavut, 64.5% of individuals' first language is Inuktitut or Inuinnaqtun. As a step toward reconciliation and to ensure democracy, Indigenous languages should be included on election ballots."