Mohawk Mothers seek halt to excavation amid former Montreal hospital grave search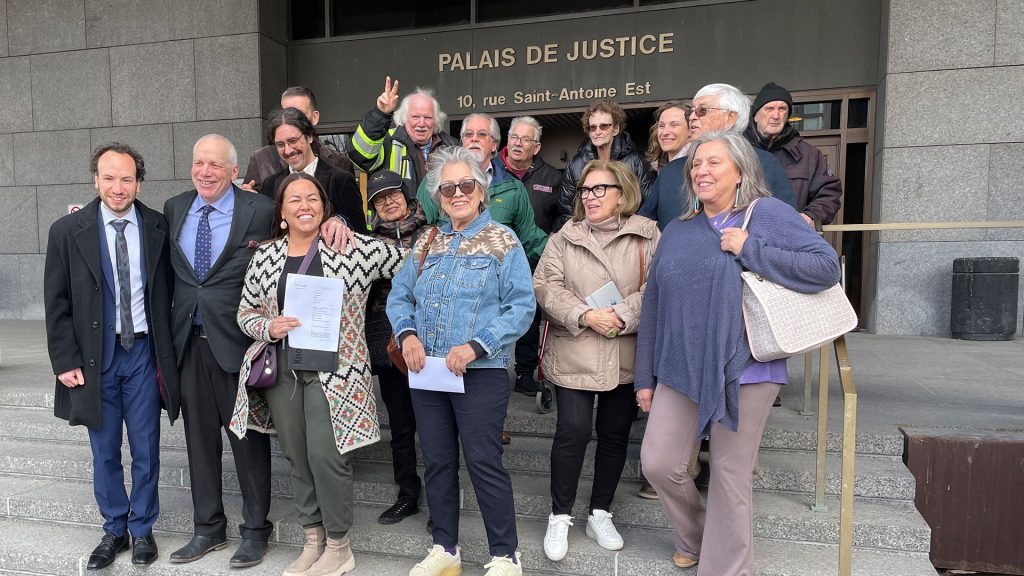 ---
A group of Indigenous elders known as the Mohawk Mothers are in court today to stop drilling and excavation at the site of a former Montreal hospital where they think unmarked graves may be located.
Their motion seeks to stop work that began Monday at the construction site, managed by McGill University and Quebec's infrastructure agency.
The Mothers obtained a Superior Court injunction in April that permitted a search for unmarked graves of Indigenous patients buried in and around the old grounds of Royal Victoria Hospital, which McGill is renovating to expand its campus.
They are raising concerns that an archeological dig ordered by the court isn't being handled properly.
The Mothers say they have uncovered evidence of graves following interviews with survivors of mind-control experiments that took place in the 1950s and 1960s at a psychiatric institute affiliated with the hospital.
The government of Canada is named in a 2019 class-action lawsuit application that alleges the state funded the MK-ULTRA program, under which abusive psychological experiments were conducted on vulnerable patients.
McGill University and the infrastructure agency told media this week that they are committed to following the April court order, which forced all sides to agree that an Indigenous-led plan had to be followed before construction could proceed.
The agreement stipulates that if no graves are immediately found then excavation work can begin on a rolling basis and in a sensitive manner in case there is an unexpected discovery.