Families call for public's help locating two missing First Nations women
Police seeking tips on unrelated disappearances of Melinda Lynxleg and Cynthia Parisian in Manitoba
---
Frantic families spoke out Friday about two missing women last seen in Manitoba. The cases aren't connected although there are similarities.
The women are both from a First Nation and close in age. And two different police agencies investigating their disappearances released information publicly on the same day.
"These last eight months have been a nightmare for our family," said Betty Lynxleg, aunt of Melinda Lynxleg.
"Melinda's six children are heartbroken that their mom isn't home. She is loved and we all just want to know that she is OK. If anyone has seen her or has any information, please call police."
---
Lynxleg, 41, has been missing since March 31.
She is described as 5'5", 190 pounds (although police say she may have lost weight), with brown hair and brown eyes.
"She has not accessed her bank account, has had no contact with friends and family, and has not been active on social media," RCMP in Roblin, Man., said in a release.
"While trying to locate Melinda Lynxleg, RCMP officers have interviewed more than 50 people, followed up on a number of tips, and continue to liaise with partner agencies."
Lynxleg is from Tootinaowaziibeeng (Valley River) First Nation in western Manitoba, while Cynthia Parisian, 38, has ties to Sagkeeng First Nation in south-central Manitoba.
However, Parisian vanished in Winnipeg.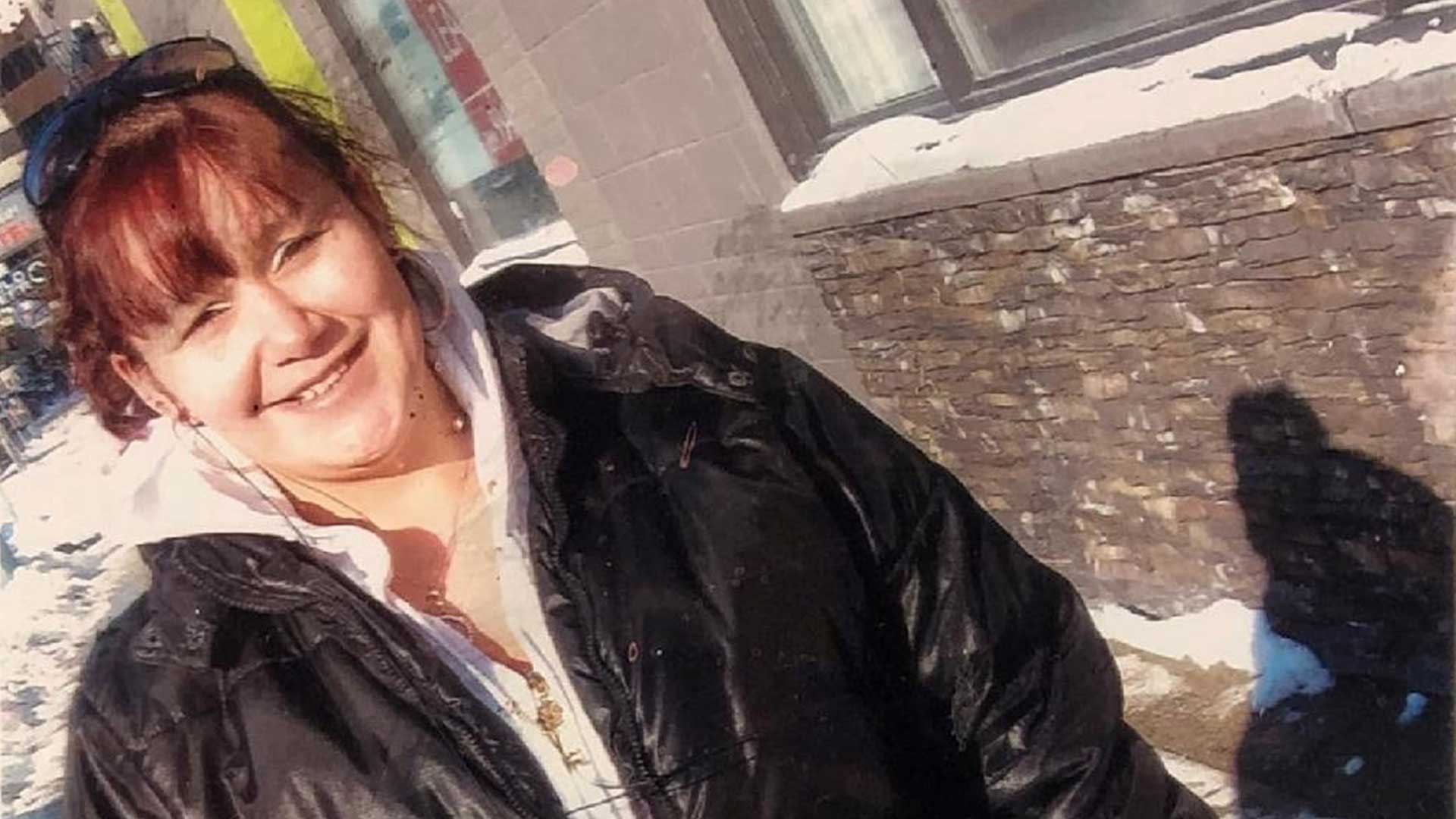 ---
"She has a family that loves her and is missing her," Parisian's stepfather, Ron, told a news conference Friday organized by the Winnipeg Police Service (WPS).
"She also has a grandson she has never met yet."
Parisian was last seen at the Home Depot on Leila Avenue on Feb. 17, 2019. Police shared a surveillance video of Parisian getting into a dark-coloured truck that was seen circling the parking lot.
"What we're doing today is reaching out to potentially who was in that truck, did you pick Cynthia up? Did you offer her a ride? We would like to speak with you," said. Det.-Sgt. Andrea Scott.
Parisian is 5'3" with a heavy build, brown hair and brown eyes.
She was last seen wearing dark pants, a dark jacket and pink tuque.
Scott said police have followed up tips, spoken with dozens of witnesses, and have two detectives on the case.
WATCH WINNIPEG POLICE SERVICE VIDEO BELOW:
---
"We truly believe there is someone out there, or a group of people, that has information, and we need them to come forward now," she said.
Anyone with information on Parisian is asked to call the WPS Missing Persons Unit at 204-986-6250 or Winnipeg Crime Stoppers.
Tips on Lynxleg should go to Roblin RCMP at 204-937-2164, Manitoba Crime Stoppers at 1-800-222-8477, or secure tip online at www.manitobacrimestoppers.com.