Mi'kmaw lobster harvester fears for her safety after  receiving online video
RCMP say they're investigating video sent to Jolene Marr.
---
It is hard to make out what is happening in a video sent to Jolene Marr last week.
The video is about seven seconds long and it is a close up of a man's face.
It sounds like a racial slur and six gunshots in the background.
"I feel like I'm back in my racist high school where I had to be the last on the walk up to the hallway just so I didn't get jumped," said Marr.
Marr, of Sipekne'katik First Nation, and her family, are lobster harvesters. they harvest out of St. Mary's Bay in southwest Nova Scotia.
Marr said she knows who the man is in the video and took the video as a threat.
"My whole body just over come with fear because I've seen how these individuals acted in public," said Marr.
Marr is referring to the violent attacks that occurred last fall.
That is when Sipekne'katik First Nation launched their moderate livelihood fishery.
The Mi'kmaq have a treaty right to fish, hunt and gather and sell their catch.
And the Supreme Court of Canada upheld that right in 1999 in a ruling known as the Marshall Decision – that the Mi'kmaq had a right to earn a moderate livelihood, which has not been defined.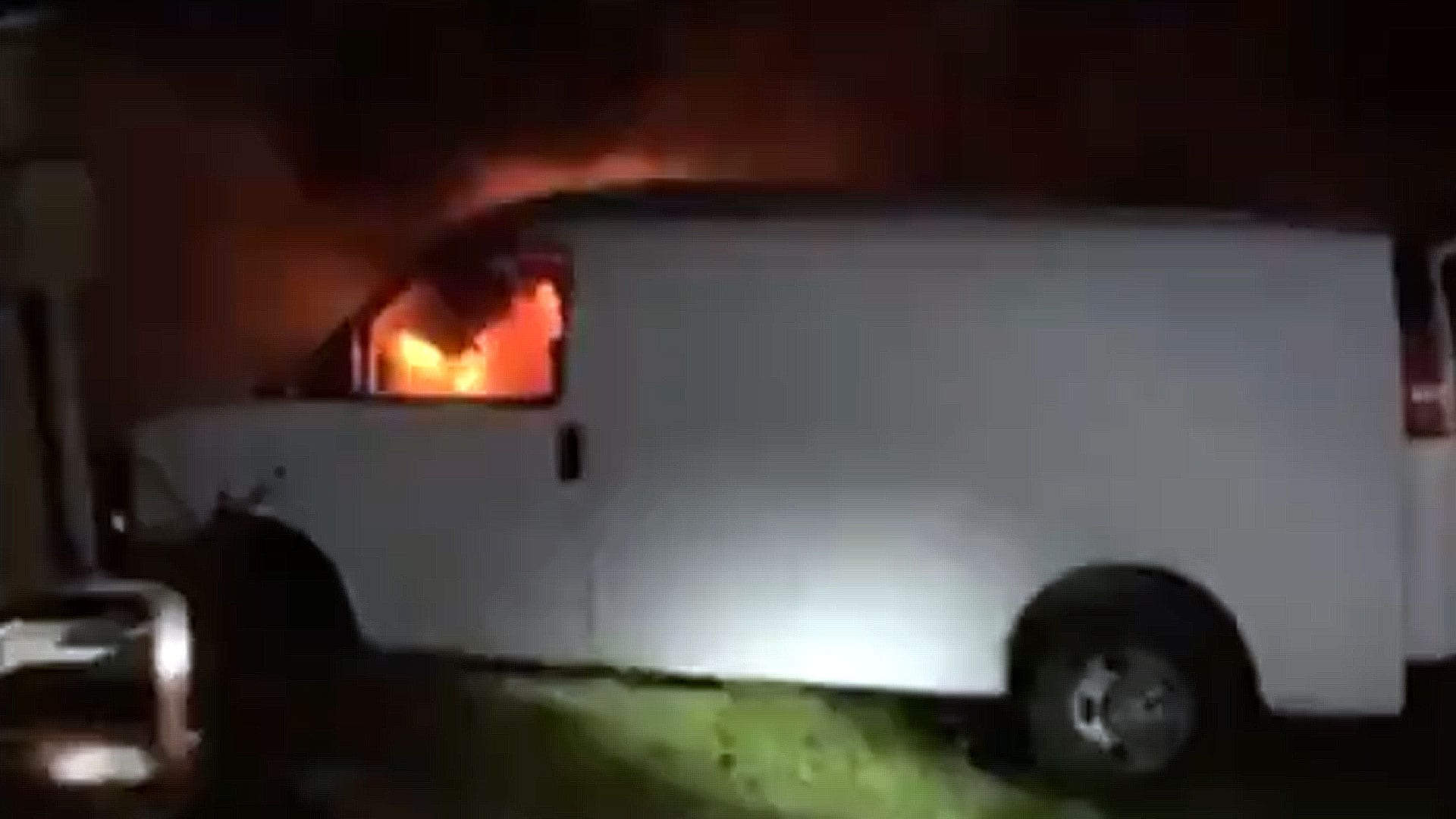 ---
Over 20 years later, that has not been defined, and the Mi'kmaq are proceeding to exercise their treaty rights.
Chief Mike Sack of Sipekne'katik First Nation had been in negotiations with the Department of Fisheries and Oceans to develop a fishery management plan.
Talks fell through, Chief Sack said the DFO were trying to incorporate the fishery plan into commercial fisheries.
Non-Indigenous fishermen say the fishery is illegal. Last fall a van was burned, Sack was assaulted, and a lobster pound was burnt to the ground.
Marr says she has received threatening messages and has been followed.
"I had another older gentleman approach me and said the my brother and I are always in danger and that we should never travel alone," said Marr.
Now she is taking extra precautions to stay safe.
"I guess I kind of kept an eye on that prior to this, but I guess I just have a little sharper eye now I'm a little more cautious I feel sick to my stomach that I have to do this," said Marr.
---
Read More: 
---
On Oct. 13, 2020, Marr's brother Jason was surrounded in a lobster pound in West Pubnico by an angry mob of about 200 people.
He told APTN News at the time that he feared for his safety and barricaded himself inside the building while the angry mob hauled out his lobster catch and threw it on the ground.
---
The incident was captured on video and includes RCMP officers standing by and not intervening.
A few days later, the pound was burnt to the ground. No one has been charged.
But last week, the RCMP charged 23 people for the Oct. 13, 2020 incident where the lobster was destroyed.
Fifteen people were charged for break and enter, and eight people were charged with break and enter and mischief.
They are to appear in Yarmouth Provincial Court in March.
The RCMP said in a statement to APTN News that the video sent to Marr is being investigated.