Indigenous artists happy to be part of Ottawa's drive-in concert series
"I feel so honoured to get to play Bluesfest this year"
---
Indigenous artists say they are excited to be back on the live music scene after having to cancel all their bookings due to the COVID-19 pandemic.
An Ottawa series of concerts is part of RBC Bluesfest Drive-In 2020 – the COVID-19 response to the RBC Bluesfest usually scheduled for July.
This year's adaptation of the music festival has concertgoers enjoying shows from their parked vehicles, drive-in movie style.
Ottawa-raised Métis singer Amanda Rheaume said she was excited to perform on the weekend because it was her first gig since February and the onset of the pandemic.
"I don't even remember the last time I took six months off from the stage. I feel so honoured to get to play Bluesfest this year," Rheaume told APTN News before her set Saturday.
Rehaume said growing up in Ottawa and living on unceded Algonquin Territory, she also wanted to use the platform to bring some awareness to those that might not know of the significance and sacredness of the Zibi site for Algonquins.
"It's a sacred space. It's a ceremonial space and people have gathered here for over 5,000 years. I'm excited to maybe teach people a couple of things they didn't know about this beautiful space," Rheaume said.
Indigenous bluesman Lyle Odjick is Algonquin from Kitigan Zibi Anishinabeg, approximately an hour north of Ottawa.
Odjick and his band the Northern Steam were also glad for the opportunity to play because like most musicians, they had to cancel all their scheduled shows due to COVID-19.
In the past couple of weeks, since restrictions have begun to loosen, Odjick has gotten back together with his band, using social distancing protocols, to play and practice for the concert.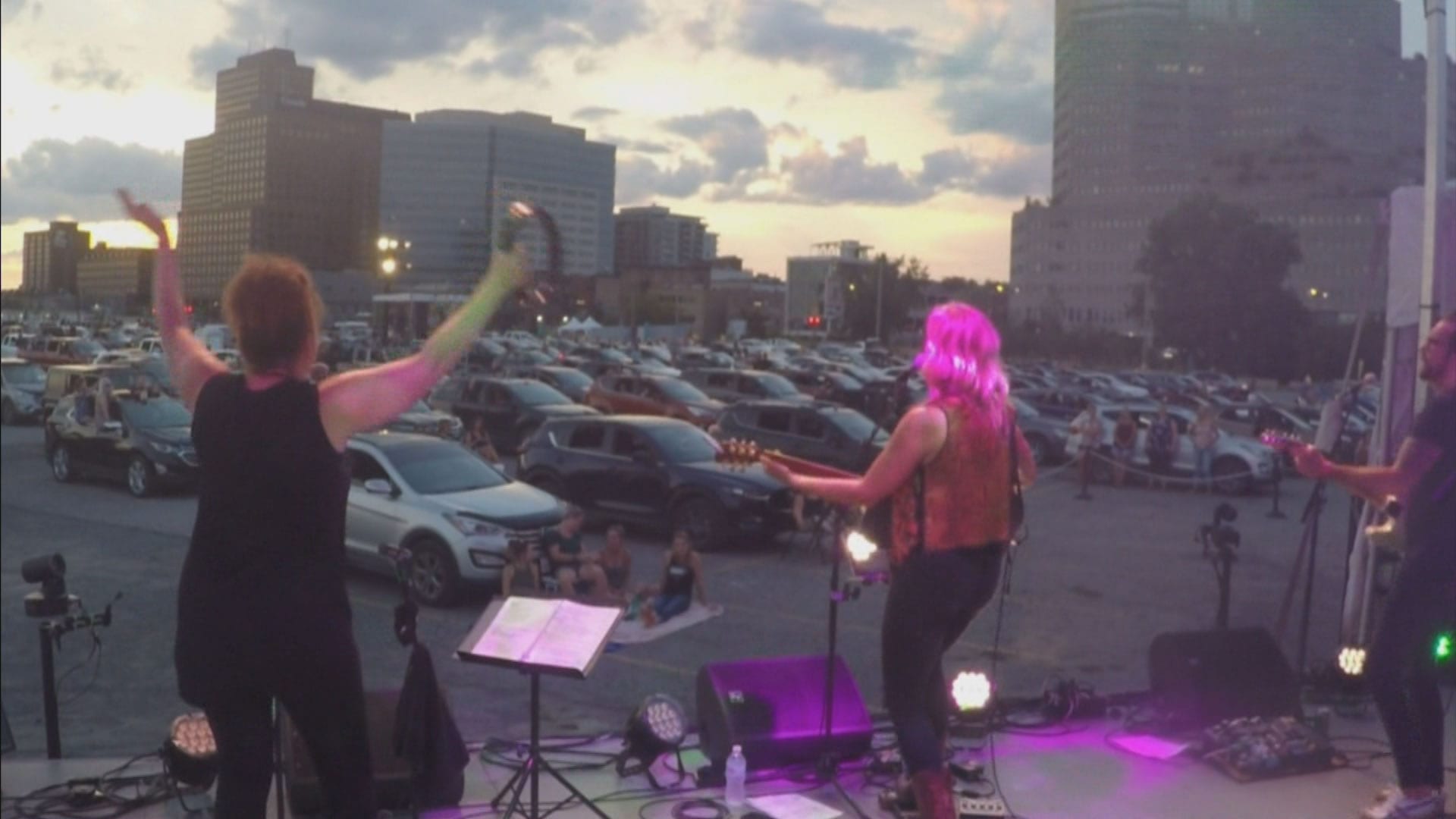 "This is the main gig of the summer," Qdjick told APTN on Saturday, "but we're hoping that some of the other venues get back in action and we're able to get some bookings in there."
Odjick said he is also planning to play some gigs at Ottawa's Rainbow Bestro who he said may start opening up shows in the near future.
"We'll be getting back on the horse pretty soon and it all starts with this one right here," Odjick said of the Drive-n Bluesfest.