'Nothing is being done': Services desperately needed in Maskwacis says grieving father
Chief says methamphetamines have a 'hold' on the community.
---
It's impossible to describe the sorrow Chey Lorin Buffalo is feeling as he describes the details of his son's murder.
"They told me it was him who was found in the ditch. He was wrapped up in a tarp. They wrapped him in a tarp," Buffalo said through tears.
"They threw him in a ditch and they left him there and he bled out."
Jordi Buffalo-Crier, 22, was found shot to death in Samson Cree Nation on Sept. 9.
Chey Buffalo believes multiple people were involved.
"Only one person has been charged and there were other people involved. Those guys.. I just seen a guy who was involved, and he wouldn't even look at me," said Buffalo.
"He just turned around and he left."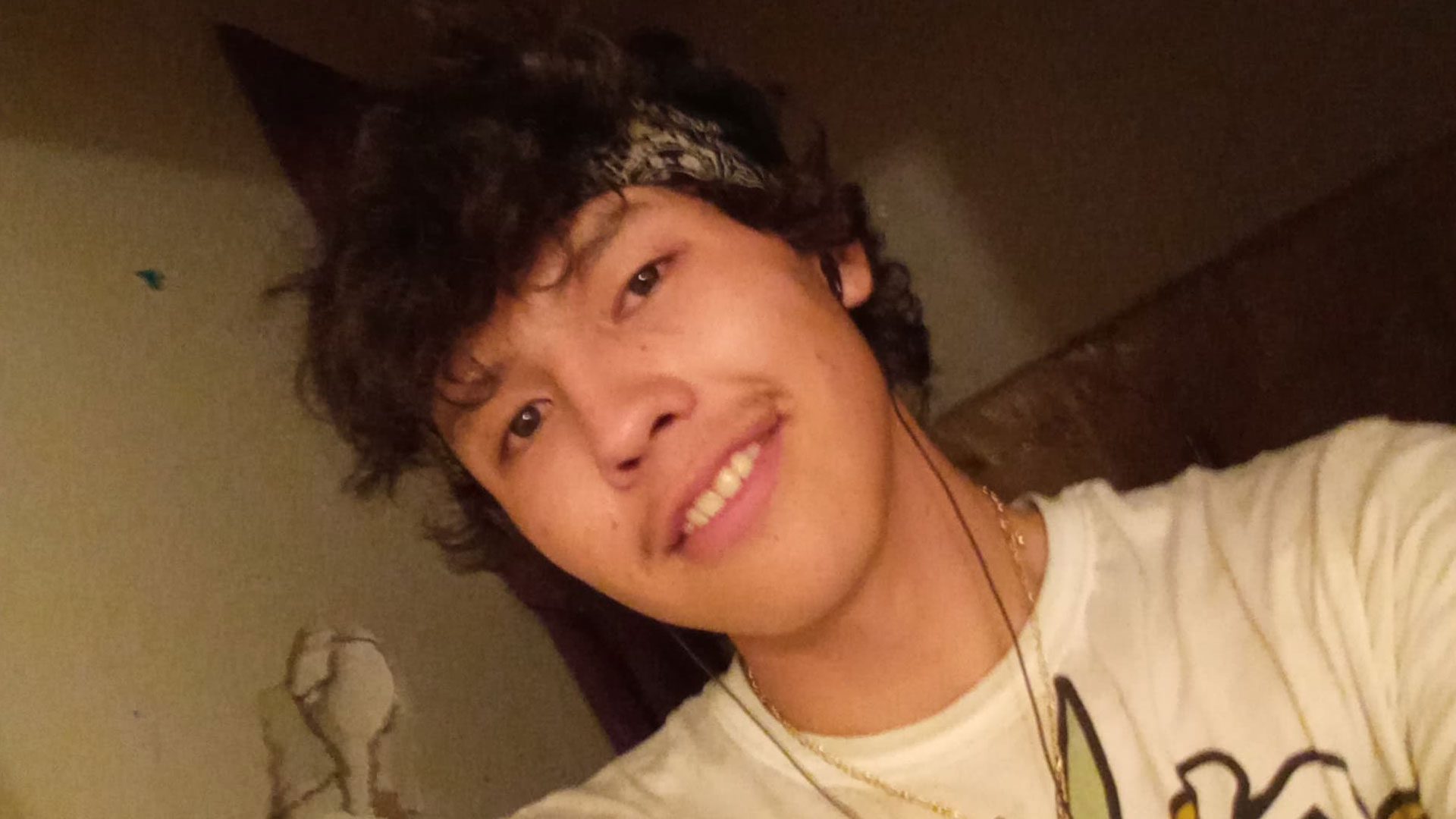 ---
That one person, police said, is Kieran Keith Lightning, 20, who was charged with second-degree murder in Jordi's death.
His brutal murder is not new to Maskwacis – the name given to four First Nations in Alberta; Samson Cree Nation, Ermineskin, Montana and Louis Bull located a little more than an hour south of Edmonton.
Samson Cree Nation is the largest with 6,000 members living on reserve.
So far in 2022, there have been four homicides, multiple gun offences more than 700 assaults in the four communities.
"Where's the support from the chief and council to do something about all the gang violence," he said. "All the deaths. All the shootings. All the overdoses that are happening?"
Buffalo isn't alone in his grief, or condemnation of the chief and council.
On Sept. 2, Trena Soosay-Nanemahoo's son Jeremy was walking to a convenience store in Samson Cree Nation for some snacks when he was killed by a gunman.
She says she's done with the senseless violence and is now physically stepping into harm's way to stop it.
"After I buried my son on Friday, the next day Saturday, I was stopping a gang fight," she told APTN News. "And I was stopping another fight because I don't want to see it anymore. It's right outside my door.
"I knew that even if I phoned the cops or security, they are not going to be in time. I had to stop it because somebody else was going to die."
Addictions services needed
---
Both Soosay-Namemahoo and Buffalo believe a lack of services is the problem.
"Make a rehab centre for sure because everybody is addicted," said Buffalo. "Not everybody, the majority of the band is addicted to something or another. We need a treatment centre, we need parents accountable for their child when something like this happens. We need people to start getting thrown off reserve that are committing these acts of violence.
"Nothing is being done. They are still walking down the streets."
Part three of APTN's series on Maskwacis, Chief Vernon Saddleback talks about the problems, and what his council is doing about them.
"Methamphetamine is one of the problems we have in our community right now," said Saddleback. "That's kind of what we are focusing on in our nation. Meth is becoming a problem in our community.
"We met with the RCMP yesterday and they confirmed that. Fentanyl is coming into our community slowly, but methamphetamine definitely has a hold."
See Part One here: 'It's right outside my door': Members of Samson Cree Nation say leadership needs to address violence in community