Inuit delegation meets face to face with fugitive priest living in France
The Rivoire accusers debriefed with a mental health counsellor virtually after seeing the priest.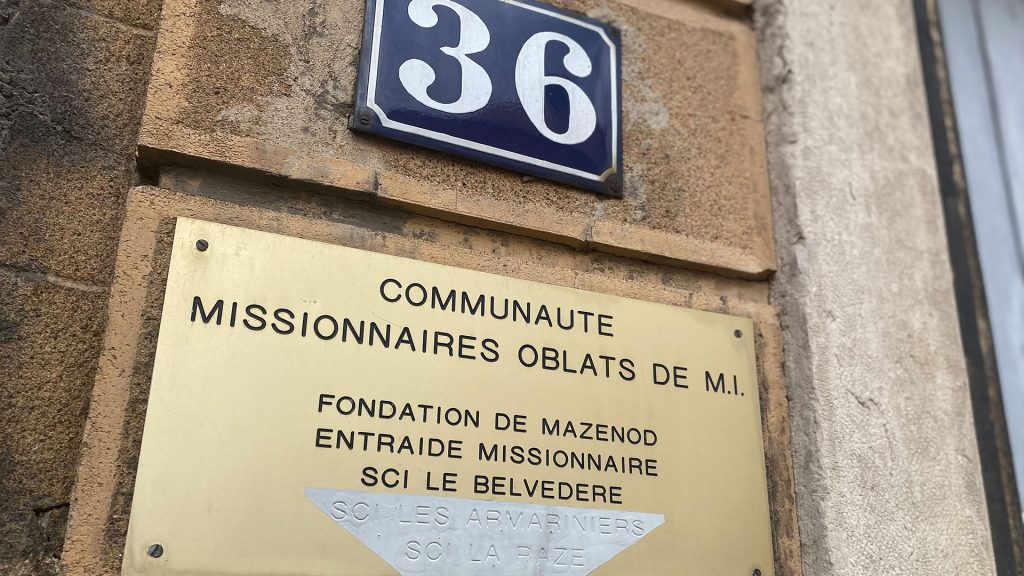 ---
Three accusers came face to face in France Wednesday with the fugitive priest they claim ruined their lives.
Steve Mapsalak and siblings Tanya and Jesse Tungilik, all of Nunavut, confronted Joannes Rivoire in Lyon about the child sexual abuse they say he committed nearly 50 years ago.
Mapsalak was 13 and home on a break from residential school when he said Rivoire sexually abused him. His younger brother Marcel, who did not accompany the group to France, was also abused while the Oblate was working in Nunavut, Steve alleged.
Rivoire is also accused of sexually abusing the Tungiliks' father, Marius, while the two worked in a grocery store together in the late 1960s and early 1970s.
---
Rivoire said nothing inappropriate happened.
"He completely denies it, at moments he pretends to forget everything," said Kilikvak Kabloona, the chief executive officer of Nunavut Tunngavik Inc. (NTI).
"He doesn't remember anything, but 10 seconds earlier he did remember and was quite pleased about the memory."
News reporters covering the delegation were not allowed to observe the historic encounter that occurred at the Oblates' head office in Lyon.
Kabloona delivered a short statement about Rivoire, who is 91 and walks with a cane, outside the building noting the accusers had left through another exit.
She wasn't sure if the Oblate recognized Steve, but Kabloona said Rivoire is refusing to return to Canada with the delegation and face his accusers in court.
"He said he does not want to go on the plane because of his skin condition," she said of Rivoire's excema that he has said covers most of his body.
When pressed for more details about the meeting, which was filmed by a documentary film crew, Kabloona added: "I don't want to speak for the survivors."
---
All week, the delegation sponsored by NTI, which represents Nunavut Inuit, has appealed to French politicians, church officials and the public through the media for help.
It wants France to honour Canada's request for the extradition of Rivoire, who is charged with one count of indecently assaulting an Inuk girl between 1974 and 1979. (The female accuser is not part of the delegation.)
Rivoire is wanted on a Canada-wide warrant and police in Nunavut have applied for an international warrant as well.
Earlier charges against Rivoire of indecently assaulting Steve, his brother, Marius and another Inuk child were stayed in 2017.
---
Read More: 
France lacks 'political will' to extradite wanted priest to Canada: NTI
Nunavut delegate says she's heading to France to face fugitive priest 
---
Fr. Vincent Gruber, the head of the Oblates in France, said the order is not paying for Rivoire's care at a retirement home in Lyon nor the lawyer the priest recently hired.
When asked if he believed the accusers, Gruber said "Yes" without hesitation.
He told reporters following the meeting the Oblates have urged Rivoire to turn himself in to Canadian police, which the priest has refused to do.
Gruber said they succeeded in getting Rivoire before the accusers and would now seek further guidance from the Vatican in Rome. He said there is also a cannonical investigation into the allegations against Rivoire.