Former MMIWG commissioner Michèle Audette named to Canada's Senate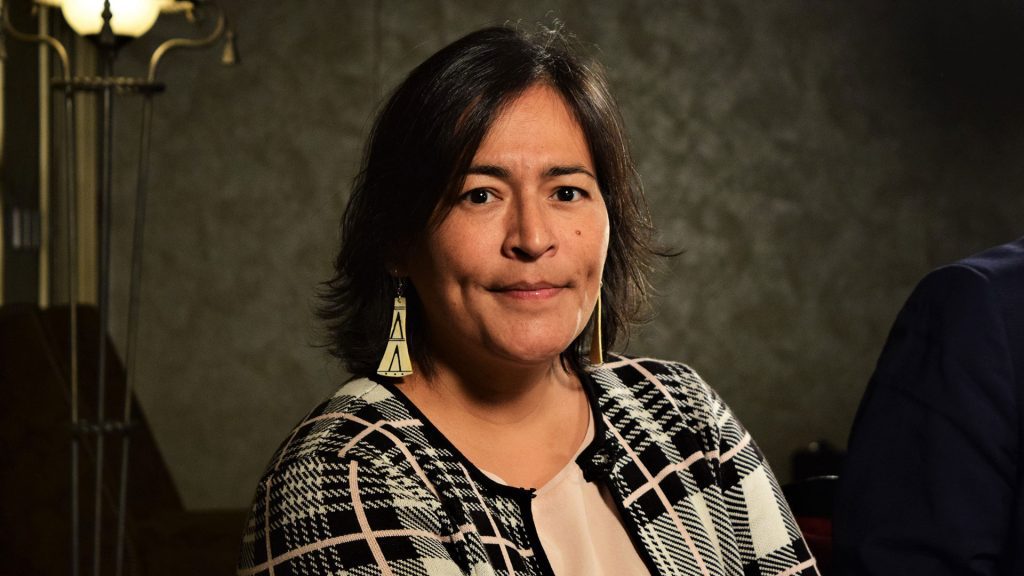 ---
Michèle Audette, the former commissioner of the National Inquiry into Missing and Murdered Indigenous Women and Girls inquiry has been named to Canada's Senate.
Prime Minister Justin Trudeau made the announcement Thursday.
Audette is Innu from Uashat mak Mani-Utenam in eastern Quebec.
Along with being a former commissioner of the MMIWG, Audette has also served as president of the Quebec Native Women Inc., and Native Women's Association of Canada.
Since 2019, Audette has been a senior advisor for reconciliation and Indigenous education at Laval University.
On the Feb. 4 edition of APTN's Nation to Nation, Audette was asked if she would accept an appointment as governor general if the prime minister called.
"Right now, I have other vision in my head, my plate, or other dreams. And maybe soon we'll know what are those dreams," she said.
More to come.