Former addict chronicles his life of crime, recovery
Vinnie Lillie overcomes trauma to leave drugs, gangs, prison behind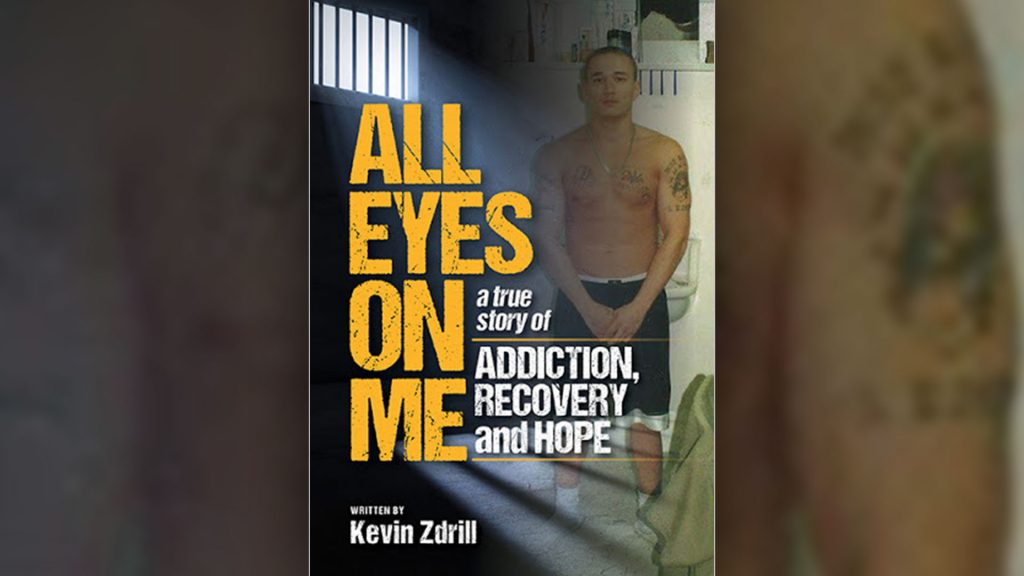 ---
Vinnie Lillie is eager to tell his story.
Not only about how he survived prison and joined a gang behind bars – but how he got there in the first place.
"I'm an attention seeker," he says with a grin. "That's why the book is called All Eyes On Me."
In the paperback penned by Winnipeg writer Kevin Zdrill and released during the pandemic, Lillie recounts his experience of robbing convenience stores to finance a drug habit and serving three sentences in prison.
It's a voice not often heard amid the clamor of advocates, politicians, police and corrections debating the overrepresentation of Indigenous men in Canada's jails and prisons.
"When those cell doors close at night true people emerge," Lillie says. "I don't care what you're there for. You're not telling yourself how happy you are about what you did to get to where you're at in life."
The "true story of addiction, recovery and hope" begins with a violent introduction.
"I took a deep breath, walked into the middle of the room and stopped," starts Chapter 1. "My hands at my sides balled into fists, clenching and unclenching. These were the same guys from my gang – we once fought side by side defending our interests within the prison walls.
"Except today that bond was gone and they were there to deliver my gang out-beats at whatever cost to my life. I was terrified of the outcome."
As a hemophiliac, Lillie was in mortal danger of dying. Yet he survived the requisite beating by several inmates to leave the gang. Upon awaking in hospital, he told the guard by his side: "I'm just so thankful."
Of course, he's not supposed to talk about "the life."
But Lillie considered sharing his story an important step in recovery. And he does what's best for him now.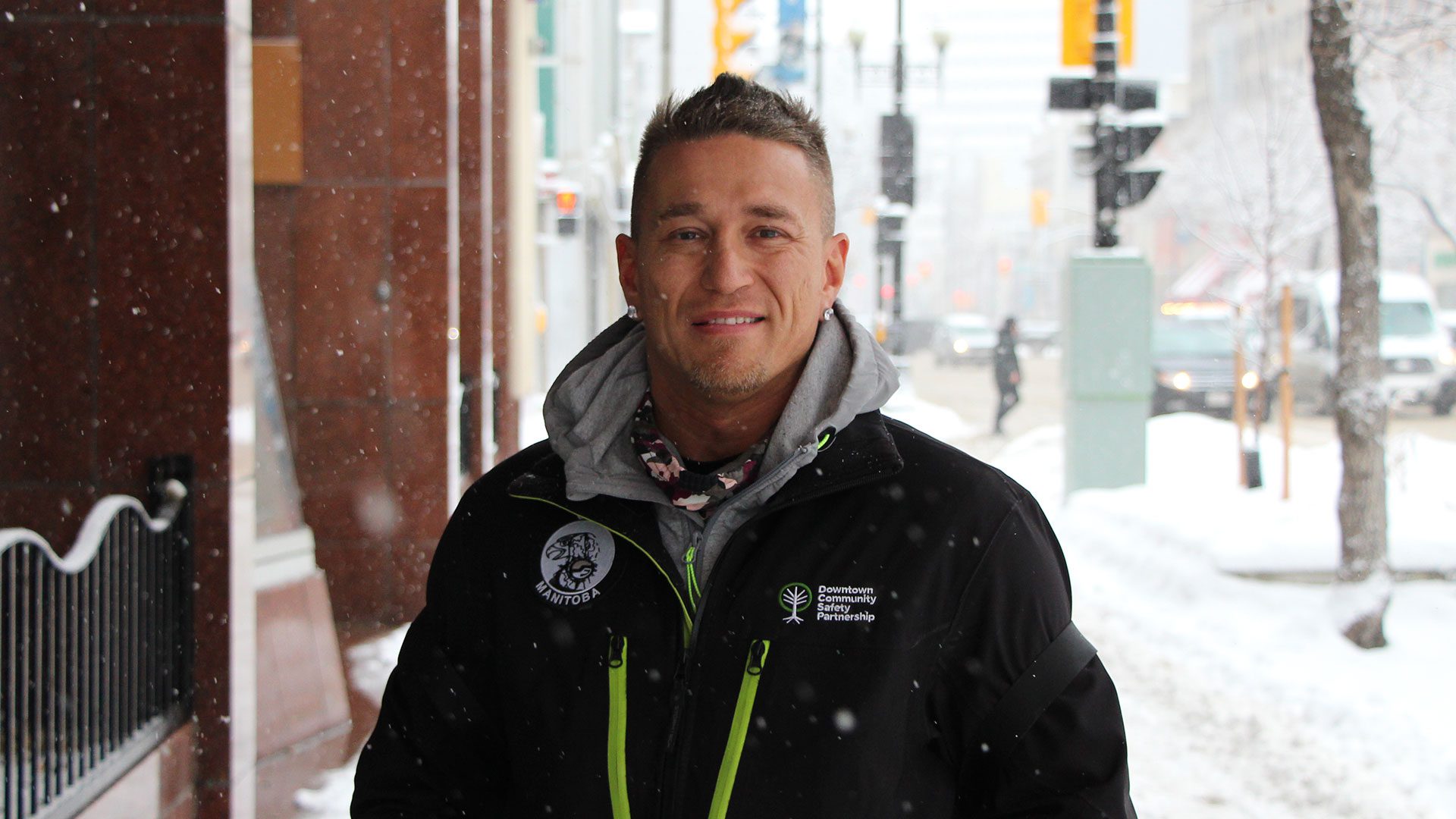 ---
Mitch Bourbonniere, a 30-year gang diversion worker in Winnipeg, says young men go to the "shadow side" – gang life, street life, prison, the bar scene, drug culture – to get what they're missing.
Until they figure out what they're missing.
"While in that life, one must become a monster and not feel," Bourbonniere explains in the book's Forward. "The only way to come out of that life is to start to feel again."
Lillie was the youngest of four sons who grew up in St. Norbert, a suburb in south Winnipeg. His mom is First Nations and Lillie says he is a member of Peguis First Nation in south-central Manitoba.
He was three when his dad went to jail for sexually abusing the older children.
"My mom called the police. She was left to take care of all of us on her own. Four of us," he says.
As a teenager, he was introduced to street drugs by friends and at parties. He started stealing to pay for the habit.
He first went to prison at 21.
After being released, he turned to robbing Winnipeg convenience stores at knifepoint.
"I just went back into the old cycle," he says, "started robbing stores again."
"When I'm high on crack cocaine, it's like, I need more, and I'll do anything for that. It's the fuel that pushes you over the edge."
Today, Lillie is 41 and one of the most positive people Bourbonniere knows.
'My hero'
"Vinnie Lillie is my hero," continues the director of service at support group Ogijiita Pimatiswin Kinamatwin (OPK) in the Forward.
"He comes from trauma, but his beautiful soul has never dampened. I learn much from him every day."
Along with serving as a patrol member with the Downtown Community Safety Partnership to protect the community he once terrorized, Lillie is a youth worker and OPK volunteer. He also is a husband, father, and step-father.
He decided to propose to his wife behind bars.
Lillie joined a gang in prison during his first sentence at Stony Mountain Institution – a multi-security penitentiary north of Winnipeg.
Inmates often join gangs because they're scared, he adds. "I wanted to be protected, right?"
Into his second federal term, he was recruited by a different gang.
His says his duties included beating inmates, selling drugs and collecting money.
He wasn't doing crack but taking other drugs. It was a super-violent lifestyle.
"That's what [gangs] use: fear and intimidation, violence and control over people."
At night, he says, he'd reflect on his life.
Zdrill, the book's author and a former crisis intervention worker in Winnipeg, explains in the book's introduction that he gathered Lillie's story for over a year.
'Characteristic hallmark'
He says men like Lillie share "a characteristic hallmark…
"It is one in which emotional and spiritual pain is so often locked inside a man with a misguided belief that it is never to be discussed. No tears are to be shed. Weakness is not to be shown, and asking for help is not an option."
When Lillie was released the second time, he had more drugs to do and a defining crime to commit: robbing a person.
"I was blacked out on pills and alcohol and had been smoking crack that night. I went to (a Main Street) hotel and I robbed a guy for his beer and money and I chopped him in the head with a hatchet, apparently," he says.
The victim was severely injured but didn't die. He was a stranger to Lillie, now marked with his own trauma.
"I don't even remember, really," Lillie says. "[I left the scene] and went back to partying."
It didn't take long and he was back in Stony Mountain.
---
It's that experience as an Indigenous man in prison he discusses with at-risk kids – mostly boys. Lillie says he has spoken to students at about 70 Winnipeg public schools in three years alongside police officers as part of an ongoing gang prevention campaign.
He is still hoping to be invited to a First Nations school.
Lillie says he has also spoken to military cadets, at drug treatment centres and child welfare agencies.
"I'm all about being part of the solution now. Not the problem."
Many people, including Lillie, say the justice system never addresses why people offend in the first place.
"Drugs got me into crime, but what got me into the drugs?" he says.
"People look at addicts and they want to judge them and point their finger, and they say, 'Why the addiction?' But that's not the question. The question is, 'Why the pain?'
"It is a criminal justice system because they're locking up people who are sick," Lillie adds. "These people are literally self medicating for a reason. There's something wrong; there's underlying issues…What's the percentage of people who are in jail because of addiction?"
He puts his 20-year history of addiction, crime and detention down to pain.
"I just had trauma, over and over again as a kid. Seeing a lot of crazy things as a kid and, obviously, I got sexually abused (by babysitters). It became normal for me."
He was also avoided and ostracized as a child because of his hemophilia.
"It was messed up. There was something wrong with me, I thought. I know now I'm not my mistakes or my failures.
"Ultimately," Lillie says, "I would never take back any of the crazy stuff that I've been through because it's made me who I am today. I've done a lot of personal development and healing these past four years while I've been sober…
"You've got to grow through what you go through."
---
Read More: 
Root Causes: The inside story of Indigenous street gangs in Winnipeg 
---