Fond du Lac in northern Saskatchewan feeling sting of COVID-19 outbreak
COVID-19 coordinator says Canada must step up to help with supplies
---
A small northern community in Saskatchewan that escaped the first wave of COVID-19 is now in a fight to contain the deadly virus.
Fond du Lac, a fly in community located 800 km north of Saskatoon, didn't see any cases of COVID-19 until last week – now dozens of people have tested positive.
"Today we are at 39 cases and the direct contact with positive cases were over 219 as of this morning," says Diane McDonald, COVID-19 coordinator for Fond du Lac Denesuline Nations.
Since COVID-19 was declared a pandemic in March, the community has been doing everything it can to keep out the deadly virus that has claimed 11,027 lives in Canada as of Nov. 17, and 1.3 million worldwide.
McDonald says despite the effort to keep the virus contained, people have been traveling to hot spots in the province.
"The risk is higher for us when individuals travel to hot spots such as Saskatoon and Prince Albert and those are the primary areas those individuals are going for their own essential needs or had a doctor appointment," says McDonald.
---
Read More: APTN News coverage of COVID-19
---
With the threat of COVID-19, the community is faced with another big hurdle.
It declared a state of emergency on Nov. 13 because they are without proper running water because of issues with the treatment plant.
"With an outbreak in our community we need the proper hygiene you have to have wash your hands you have to disinfect your house you have to wash your clothes on a daily basis," she says.
McDonald says that Indigenous Services is working with them to get the water treatment plant running again and sent them bottled water.
"Yes ISC has come to us in response to our plea, yes ISC has come up yes let's get some clean water drinking water to our community as soon as possible we had plans to do that we received all the water today," McDonald says.
"We have these 20 litre jugs that were shipped to us."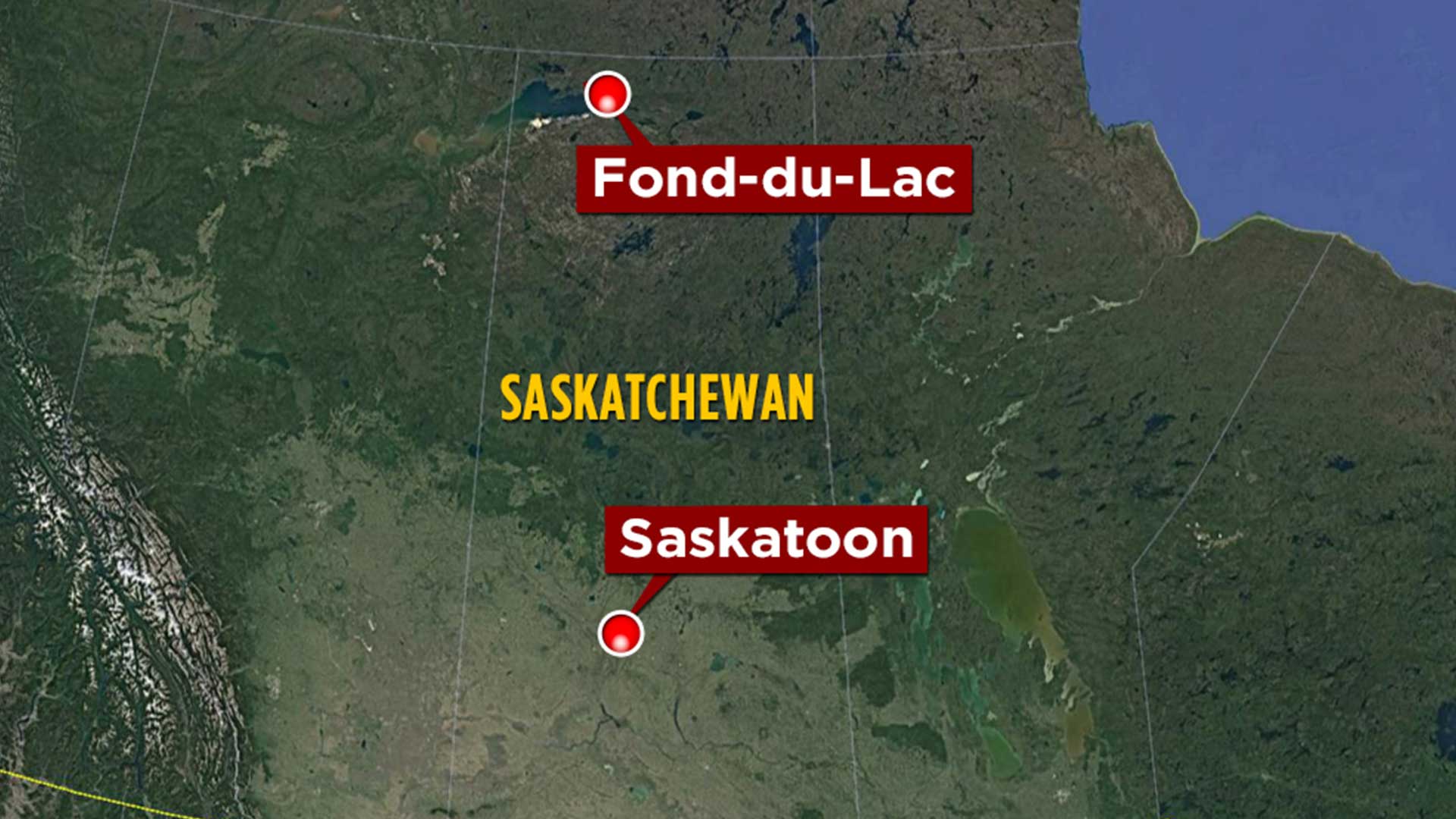 McDonald says planes usually fly in twice a day sometimes with supplies, but because of the pandemic flights have decreased and so have supplies.
"Canada needs to step in and provide a subsidy to cover the higher cost of freight related to essential supplies needed for COVID-19," she says.
"Of our two stores, which services 250 households, the cleaning supplies are already sold out and there is a limited supply of goods needed to treat COVID-19, such as Pedishare, cough syrup, throat lozenges and nasal sprays, as well as baby goods.
"Many members also rely on ordering their essential needs from grocery stores down south, but they are being charged more for freight costs, and some are not getting their essential goods in a timely manner, which is deepening our current crisis with every new day."
As of Nov. 17, the province has 240 new COVID-19 cases bringing the total active cases to 2,055.
Some of the outbreaks are on the James Smith Cree Nation, Big River First Nation, Birth Narrows Dene Nation, Cumberland House and now Fond du Lac Denesuline Nation.