Indigenous Services admits feds will miss March 2021 target to lift First Nation water advisories
Feds to pour more money into First Nations drinking water woes.
---
Indigenous Services Canada will miss its deadline to deliver clean drinking water to every First Nation in the country but the department is making progress, Minister Marc Miller announced Wednesday.
There are 41 First Nation communities under boil water advisories. The federal government promised to eliminate these advisories by March 2021.
But ongoing water treatment operation and maintenance issues, complicated by lockdown restrictions imposed by the coronavirus pandemic, means Miller won't fulfill the priority item in his ministerial mandate letter.
"While there have been many reasons for the delay," he told reporters while unveiling an additional $1.5 billion for the task, "I want to state as clearly as possible, ultimately, I bear the responsibility for this."
Miller said since 2016, his government has provided $2.19 billion towards improving water systems on reserve.
"I know a lot of work remains but the progress made cannot be erased," he noted.
"Over 600 water and wastewater projects have been initiated in First Nations communities, 97 long-term drinking water advisories were lifted, and, importantly, 171 long-term advisories were prevented."
Miller said instead of a new deadline, he was committing to provide long-term funding and support for water and wastewater projects in First Nation communities.
"This has been said to us loud and clear by our First Nations partners," he said.
Nishnawbe Aski Nation (NAN) Grand Chief Alvin Fiddler said he was disappointed with the announcement.
"Using the coronavirus to walk back this commitment was predictable. I am disappointed, but not surprised that the government has abandoned this target," Fiddler said in a statement.
"Everyone needs safe water, especially during a global pandemic, and this work should have been prioritized. I acknowledge the new funding commitments, but I am concerned that these are open-ended goals without firm timelines or accountability."
The impact of a 25-year, boil-water advisory bubbled up in October when members of the northern Ontario Ojibway community of Neskantaga were forced to fly 400 km to Thunder Bay.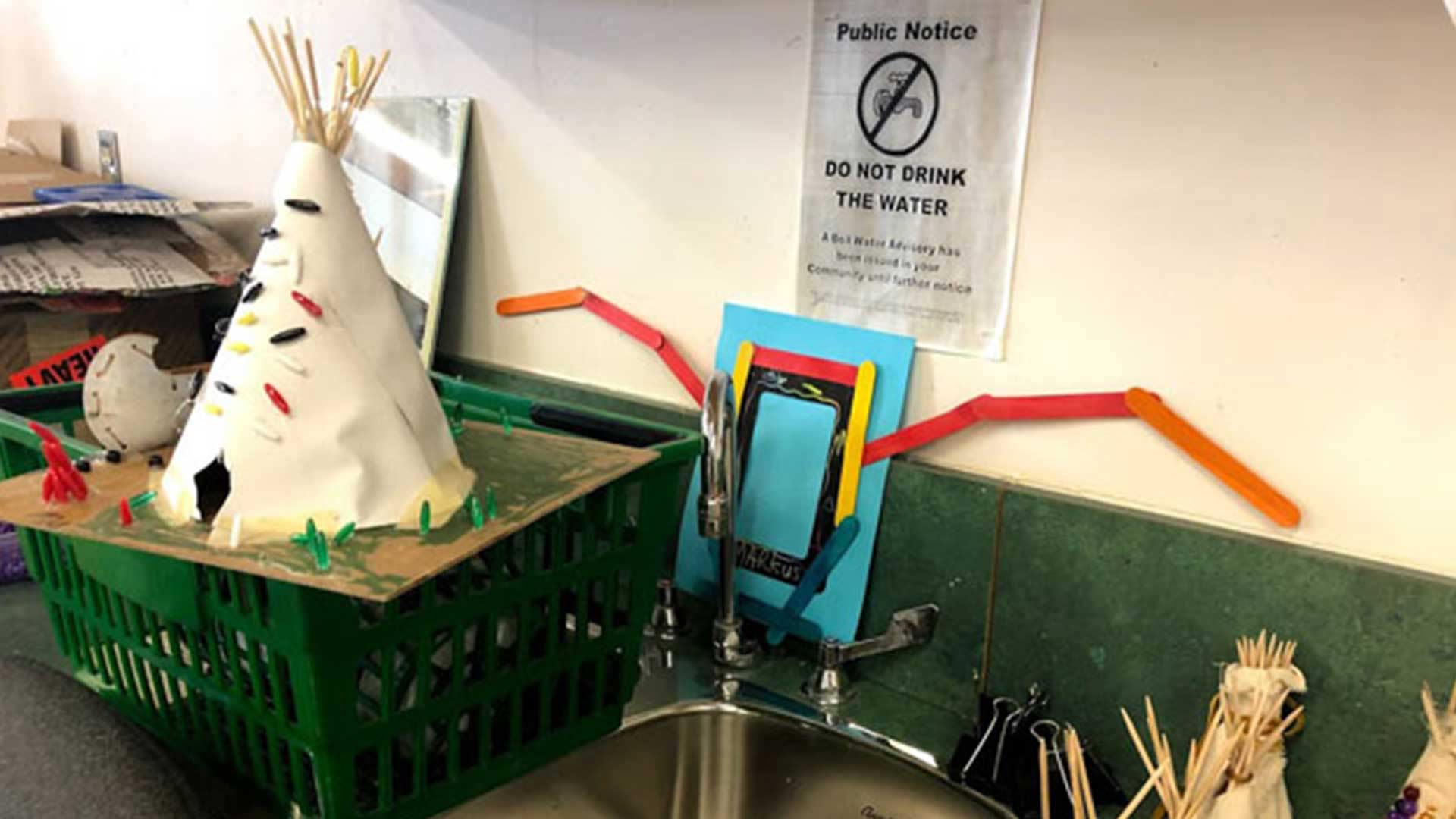 ---
An "oily sheen" detected on the local reservoir left the people without any running water – even for boiling.
Miller agreed it was a sore point in meeting the March 2021 promise.
"This was an ambitious deadline from the get-go. When we say that it was an Ottawa-imposed deadline or it was a deadline we set, those communities weren't sounded to say, 'Was this reasonable?' nor was there planning done."
Miller said he is more determined than ever to achieve the campaign promise made by Prime Minister Justin Trudeau in 2015.
But he doesn't want to let First Nations down.
"Communities, rightfully, have said to us, 'What's going to happen in spring 2019? Are you going to walk away from us?'
"Are these long-term water advisories that get lifted suddenly go to short-term water advisories and then a year later get put back up to long-term water advisories?"
Miller said it was a matter of trust. Something he's been working on improving with First Nations leaders.
"What we've heard loud and clear from these communities is that they want to walk in partnership with us, particularly…in the operations and maintenance of these state of the art plants."
The funding Miller announced Wednesday includes $616.3 million over six years to help train water treatment plant operators and retain qualified workers, $553.4 million to help prevent future drinking water advisories, and $309.8 million for work halted due to the COVID-19 pandemic and other project delays.
The department said "at least" 22 existing drinking water advisories will remain in effect past the deadline of March 21.