COVID-19 pandemic plan needed for Canada's jails and prisons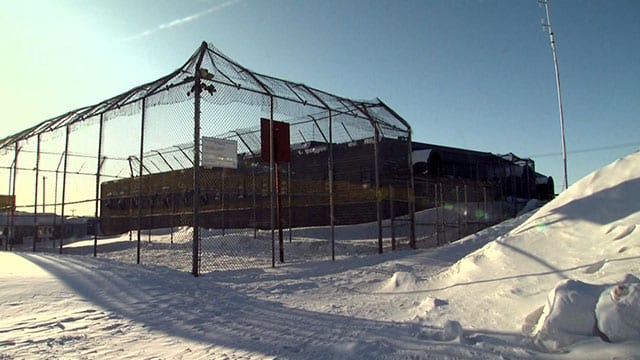 According to a 2019 report from Statistics Canada, there are nearly 39,000 people in federal, provincial and territorial custody on any given day in Canada.
There are 50 per cent more adults in provincial, territorial jails in remand (14,812) than those prisoners in federally sentenced custody (9,543). In other words, the majority of prisoners have not been convicted of the crime(s) of which they have been accused. This same report shows that there are also more than 7,000 youth, ages 12-17, in custody or under community supervision.
Many jails in Canada are notorious for over-crowding, lack of cleanliness and a critical lack of access to healthcare and mental health services meaning they are some of the worst places to be during the COVID-19 pandemic.
We must also consider who is occupying Canada's jails and prisons
We know from the statistics that Indigenous peoples are incarcerated at crisis-level rates that continue to increase every year. The alarm has been raised by the John Howard Society representing male prisoners; the Canadian Association of Elizabeth Fry Societies representing female prisoners; human rights organizations, like Amnesty International; and Indigenous advocacy organizations.
They are not alone.
The Supreme Court of Canada (SCC), in Gladue (1999) and reaffirmed in Ipeelee (2012), acknowledged the "serious problem of aboriginal over representation in Canadian prisons" and gave specific directions to lower courts to consider alternatives to jail and prison for Indigenous peoples to address the "crisis." Many Indigenous prisoners have been impacted by physical and or sexual abuse and or were from residential schools or the foster care system.
Yet, every year since those decisions were issued, Indigenous incarceration rates have skyrocketed.
The Office of the Correctional Investigator is the ombudsman for federal prisoners and their reports have raised the alarm in Indigenous over-incarceration for nearly two decades.
Ivan Zinger, the current Correctional Investigator, released statistics in January 2020 that shows the stark rise in Indigenous incarceration from 17 per cent in 2001 to over 30 per cent in 2020. The situation is even worse for Indigenous women who represent more than 42 per cent of those in federal prisons. Nearly half of all youth admitted into youth corrections are Indigenous.
Yet, Indigenous peoples only represent 5 per cent of the Canadian population. Provincial rates can be much worse. In Saskatchewan, 75 per cent of prisoners are Indigenous. Indigenous boys represent a whopping 92 per cent of youth corrections, while Indigenous girls represent 98 per cent. The rates in Manitoba are very similar.
Every successive federal and provincial government has failed to take substantive legislative and policy measures that would address the crisis. Now, their collective failures to act may well exacerbate the new crisis facing the country: the coronavirus pandemic.
We know from past pandemics that First Nations suffer higher infection and death rates. During H1N1, Indigenous peoples made up 28 per cent of hospital admissions during the first wave and 18 per cent of deaths despite only being 4 per cent of the population in 2009 – the majority being First Nations. In Winnipeg, Manitoba, 55 per cent of admissions to the Children's Hospital were Indigenous people.
Multiple generations of assimilation, oppression, and dispossession  have resulted in severe socio-economic conditions higher rates of infectious and chronic diseases in Indigenous peoples. These poor health outcomes compromise Indigenous health and make them more vulnerable to disease. Tuberculosis is a highly infectious disease that has relatively low rates among the Canadian population, but First Nations suffer rates 40 times and Inuit 290 times that of southerners. These health conditions are all exacerbated in prisons where access to healthcare is lacking and where the virus has taken root.
A guard at Toronto South Detention Centre, one of the largest urban jails in Canada, has reportedly tested positive for the virus. An outbreak of the virus in Canadian jails or prisons puts the lives of prisoners at significant risk – especially Indigenous peoples.
There have already been calls by others for urgent decarceration strategies to prevent an outbreak in prisons. The union representing legal aid workers and staff in Saskatchewan has already asked governments to release low-risk, non-violent prisoners on the grounds that an outbreak would threaten the health and safety of prisoners, staff and local hospitals. Similarly, the League of Rights and Freedoms also called on Quebec government to reduce the prison population to avoid the virus spreading like "wildfire".
Some steps have been taken in this direction
In Ontario, some low-risk prisoners are being released early to help stem the spread of the virus in the province's jails.
Newfoundland and Labrador's justice minister has also indicated that the province is considering temporary absences for prisoners during the pandemic, arguing that jails are "petri dishes for the spread of the virus" and that it could spread like a "crashing avalanche" if the government doesn't act now. Even the United States, the country with the highest incarceration rate in the world, has begun to release prisoners to stem the spread of COVID-19.
(The justice minister in Newfoundland and Labrador says it's considering temporary absences for those in custody. APTN)
This would be in line with recommendations from the European Committee for the Prevention of Torture and Inhuman or Degrading Treatment or Punishment, who recommends alternatives to prison, including commuting sentences, early releases, probation and release into community care. However, the federal government has been relatively silent on their plans for federal prisons.
In response to Indigenous concerns about the pandemic, Indigenous Services Minister Marc Miller promised that no Indigenous community would be left behind and that the federal government would "address vulnerabilities" explaining that, "there is a need for special support and special care for Indigenous communities and Indigenous Canadians right across the country." Yet, for all these promises, we have yet to see a plan to decarcerate Indigenous men, women and youth – especially those sitting in remand.
An Indigenous decarceration plan should have been developed as part of a federal-provincial-territorial-Indigenous government pandemic measure.
Decarceration is not about opening prison doors in the middle of a pandemic. It needs to be a planned approach that considers public health and safety, while not perpetuating systemic racism in the justice system or increasing health risks to Indigenous prisoners.
Given that Indigenous prisoners are more likely to be classified at higher risk levels due to systemic racism, any assessment of the risk level of prisoners to be released would have to be done in partnership with independent prison justice experts and Indigenous governments. Further, while some Indigenous prisoners have homes to return to, many will require social supports for themselves, their families and communities, on and off reserve.
Days matter in this pandemic. Urgent action is required right now. Will federal and provincial governments come together with Indigenous governments and develop a plan or will Indigenous men, women and youth in prisons be the community that is left behind during the pandemic?
Pam Palmater is a Mi'kmaw citizen and member of the Eel River Bar First Nation in northern New Brunswick. She has been a practicing lawyer for 20 years and currently holds the position of Professor and Chair in Indigenous Governance at Ryerson University.