Co-founder of Bear Clan Patrol in Winnipeg suing board for defamation
James Favel files civil suit in Manitoba court.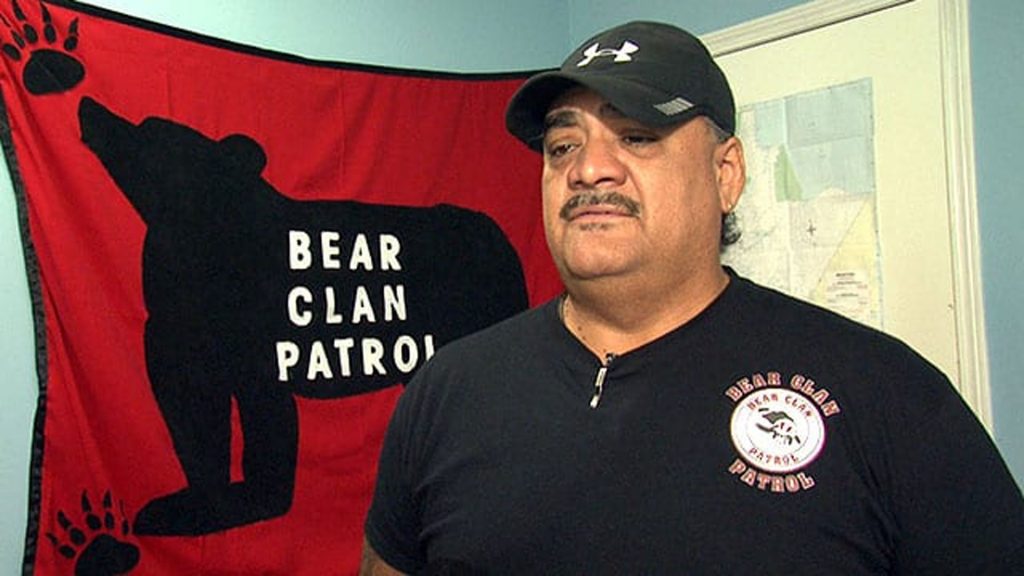 ---
James Favel is suing the Winnipeg community-safety organization he once led for allegedly damaging his reputation.
The former executive director of Bear Clan Patrol Inc., is seeking financial, punitive and exemplary damages from the civil suit he filed in Manitoba Court of King's Bench on Sept. 28.
The suit alleges the chairperson of Bear Clan's board of directors – Shaneen Robinson-Desjarlais – "defamed and disparaged" him by publishing a message alleging he was a pedophile.
It claims the comments "wrongfully and untruthfully" say he "sexually assaults", "molests" and "solicits" girls or underage children as "a sexual predator."
The suit does not say where the comments were published. It does say the message was "in response to a social media post regarding the plaintiff and his involvement with Bear Clan Patrol."
Favel helped resurrect the Bear Clan Patrol in 2014, which uses volunteers to keep an eye on inner-city streets, after the unsolved murder of Tina Fontaine, a 15-year-old First Nations girl whose body was discovered in the Red River.
---
Favel was the public face of the group and oversaw its expansion into more provinces until July 2020, when the board announced he had been let go. Robinson-Desjarlais was the board chair at the time.
Neither Bear Clan nor its lawyer or Robinson-Desjarlais could be reached for comment. The defendants had not yet filed statements of defence as of Wednesday.
Favel's suit alleges Robinson-Desjarlais published the comments "maliciously and with an intention to injure" his character, reputation and standing in the community.
It says Robinson-Dejarlais was an employee or agent of Bear Clan Patrol at the time the message was published, and therefore Bear Clan Patrol is "vicariously liable for the (alleged) wrongful acts of Robinson-Desjarlais."
The suit further claims Favel has "suffered and continues to suffer…public humiliation, emotional distress, loss of community involvement and loss of enjoyment of life."
Statements of claim and statements of defence include allegations that haven't been tested in court.