Chantel Moore inquest recommends police have better access to 'less lethal tools' and training
---
The jury at the inquest looking into the police shooting death of Chantel Moore says police need to look into better methods of dealing with stressful situations including people in crisis with "awareness training" and "less-lethal tools."
Moore, 26, originally from Tla-o-qui-aht First Nation in British Columbia, was shot four times by Const. Jeremy Son of the Edmunston police force who was conducting a wellness check in June of 2020. The jury ruled her death was a homicide.
Experts called to testify at the inquest said Son was justified in shooting Moore who was holding a knife – but say if officers had more training the outcomes could be different.
After four days of hearings, the three woman, two man jury brought back six recommendations which include; combat casualty care, crisis intervention/de-escalation training, plus scenario training and information on awareness and "disengagement."
Moore's shooting death sparked public outcry and First Nations leaders called for an inquiry into systemic racism and the treatment of Indigenous people in the justice system.
The jury recognized that issue in their recommendations and wrote that "the police could undertake actions to build a better relationship with the community."
"For example, people taking cultural sensitivity training and having a liaison from the First Nations community that aids the police in providing care to their community members."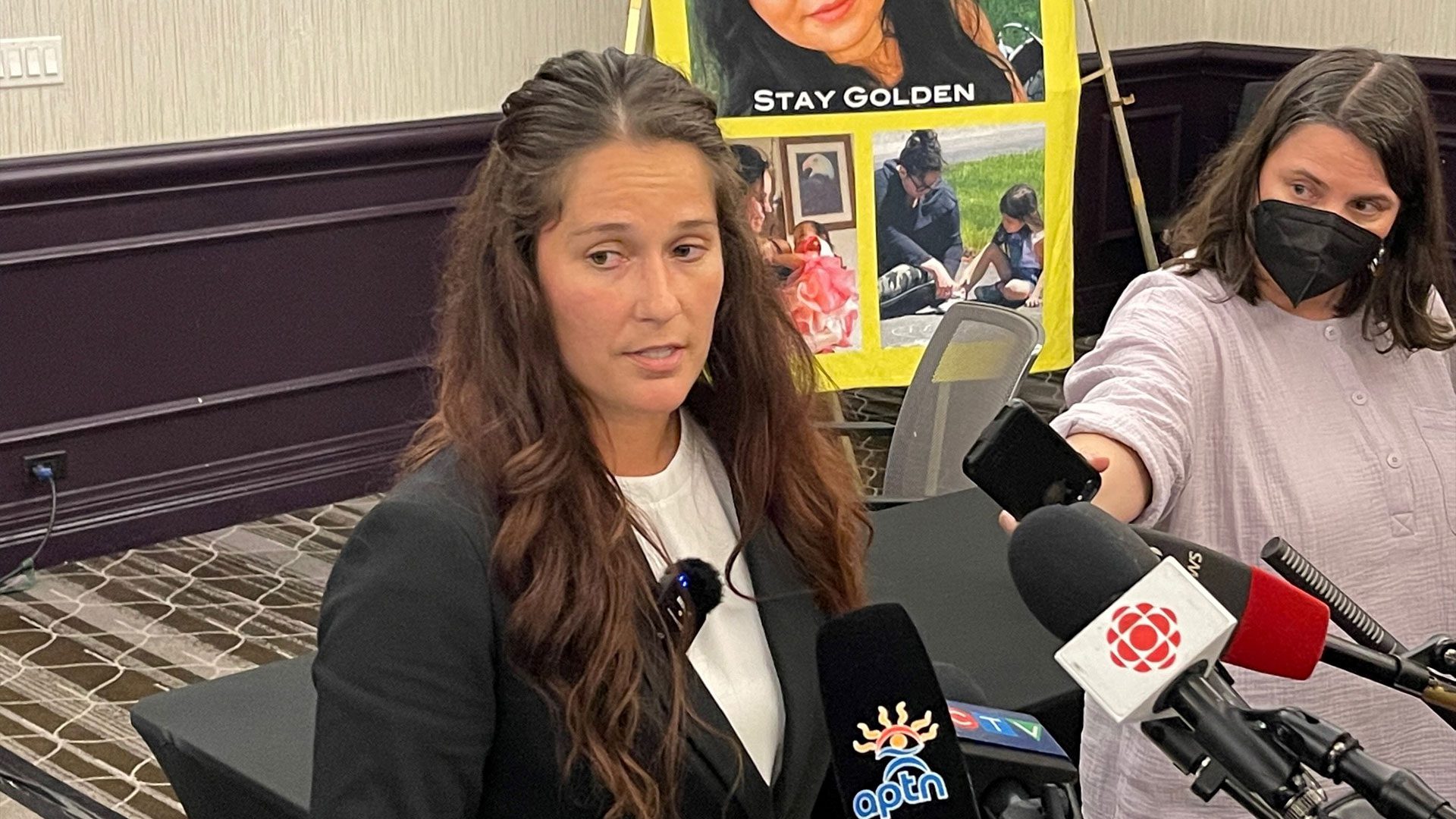 ---
Jonathan Brunet, a former boyfriend of Moore, told the inquiry earlier this week that he called police at 2:06 a.m. on June 4, 2020, to request a wellness check after he received text messages that he thought were written by someone stalking Moore.
Son arrived on the third-floor balcony outside Moore's apartment at 2:32 a.m. and saw her sleeping on a couch inside. He knocked on the window and shone a flashlight on himself to show he was in full police uniform.
Son told the inquest that Moore appeared to pick up something metallic on her way to the door. He testified that when she emerged outside, she had a knife in her hand pointing upward and an angry look on her face.
Son said Moore did not respond to his demands to drop the knife.
Chris Butler, an expert in Canadian policing and the final witness at the inquiry, said Son was following police training and had to use lethal force when Moore advanced toward him holding a knife.
"Const. Son's use of lethal force in this situation was consistent with police training and practice," Butler said.
He said Son left himself with no exit by backing up on the balcony, but he said it would only be speculation to suggest the outcome would have been different had the officer instead been standing on the stairs.
After hearing details of the night, Chantel died, Martha Marin, Chantel's mother, was overwhelmed with grief.
"You hear every detail leading up to the death of your child and you hear to the very last moment her last breath was taken was like having your heart ripped out twice, it was like having your child taken away twice," said Martin.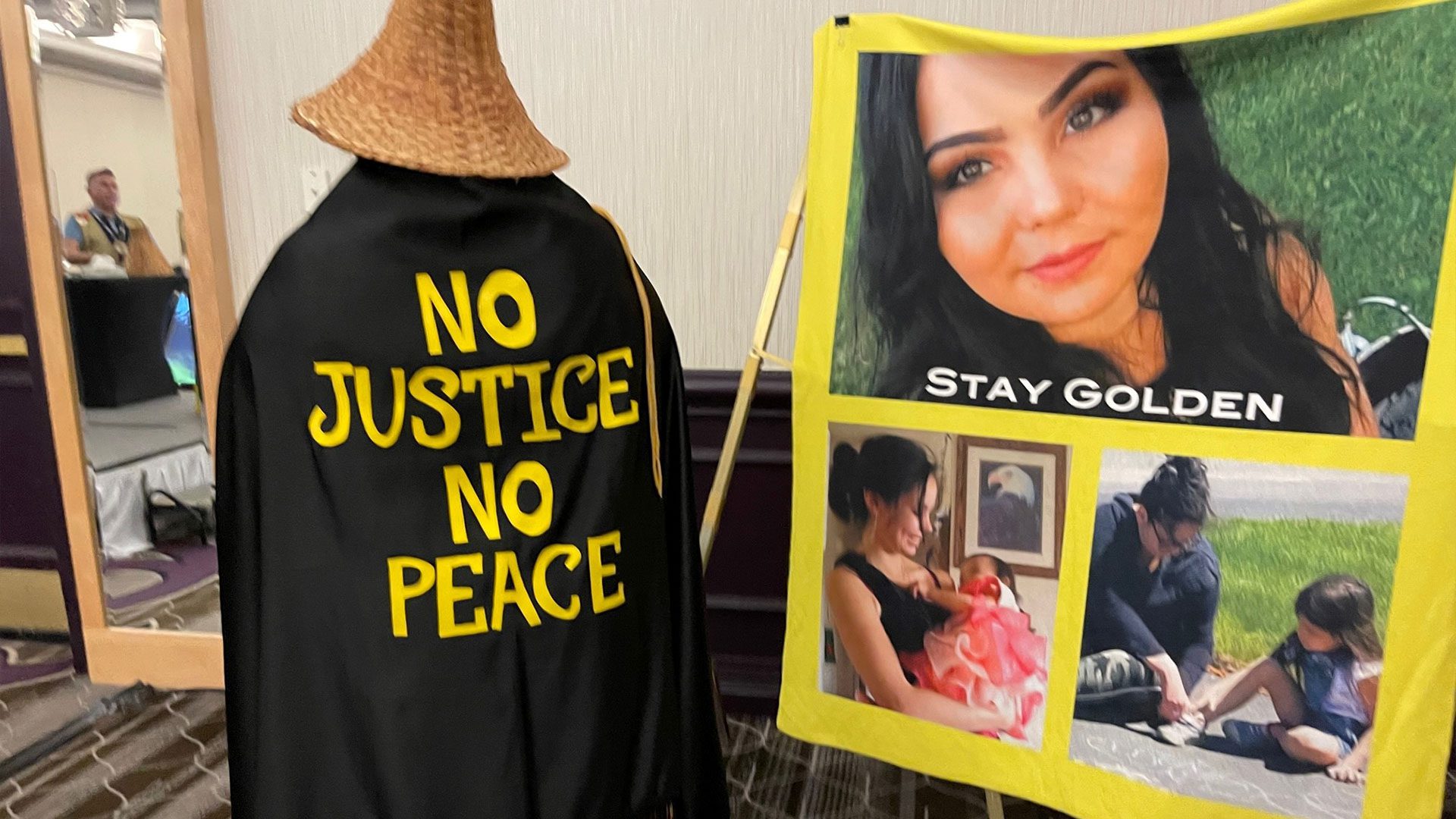 ---
The New Brunswick Police Commission also examined the shooting after complaints were filed against Son in August 2020 alleging he improperly used his firearm and abused his authority.
Jean-Rene Levesque, an investigator for the commission, told the inquest Wednesday that Son was cleared of the accusations.
Levesque presented to the inquest a number of videos produced during a re-enactment of the night of the shooting. He said he didn't think Moore would have been able to see in the dark that Son was a police officer.
The final witness of the day was Alain Lang, who retired last month as chief of the Edmundston Police Force. He said the force only had one working Taser in June 2020, adding that he later ordered enough to have five working units.
Lang said all officers are given training in the use of firearms, Tasers, pepper spray and batons. He said that while Tasers are provided, not all officers use them. "It's a work tool. They are not compelled to wear it," he told the jury.
Hearing that, the jury is recommending that police have one "independent" oversight body or agency "that oversees cases of police use of force" to ensure that all protocols are "clear, concise and known by all police agencies for NB."
Martin said it's time for action, "because if they are only going to be recommendations and they only put them in a file and they leave them there, then why are we doing them," she said.
Martin has launched a lawsuit against the officer.
The six chiefs of the Wolastoqey Nation in New Brunswick issued a statement Thursday saying the inquest demonstrated the urgent need for an Indigenous-led inquiry into systemic racism.
They say the jury's findings and recommendations do not address the serious nature of the tragedy or the systemic issues embedded in the justice system.