Brenda Lucki, first female head of the RCMP, stepping down  
Commissioner says she 'accomplished a lot' during her time as top Mountie.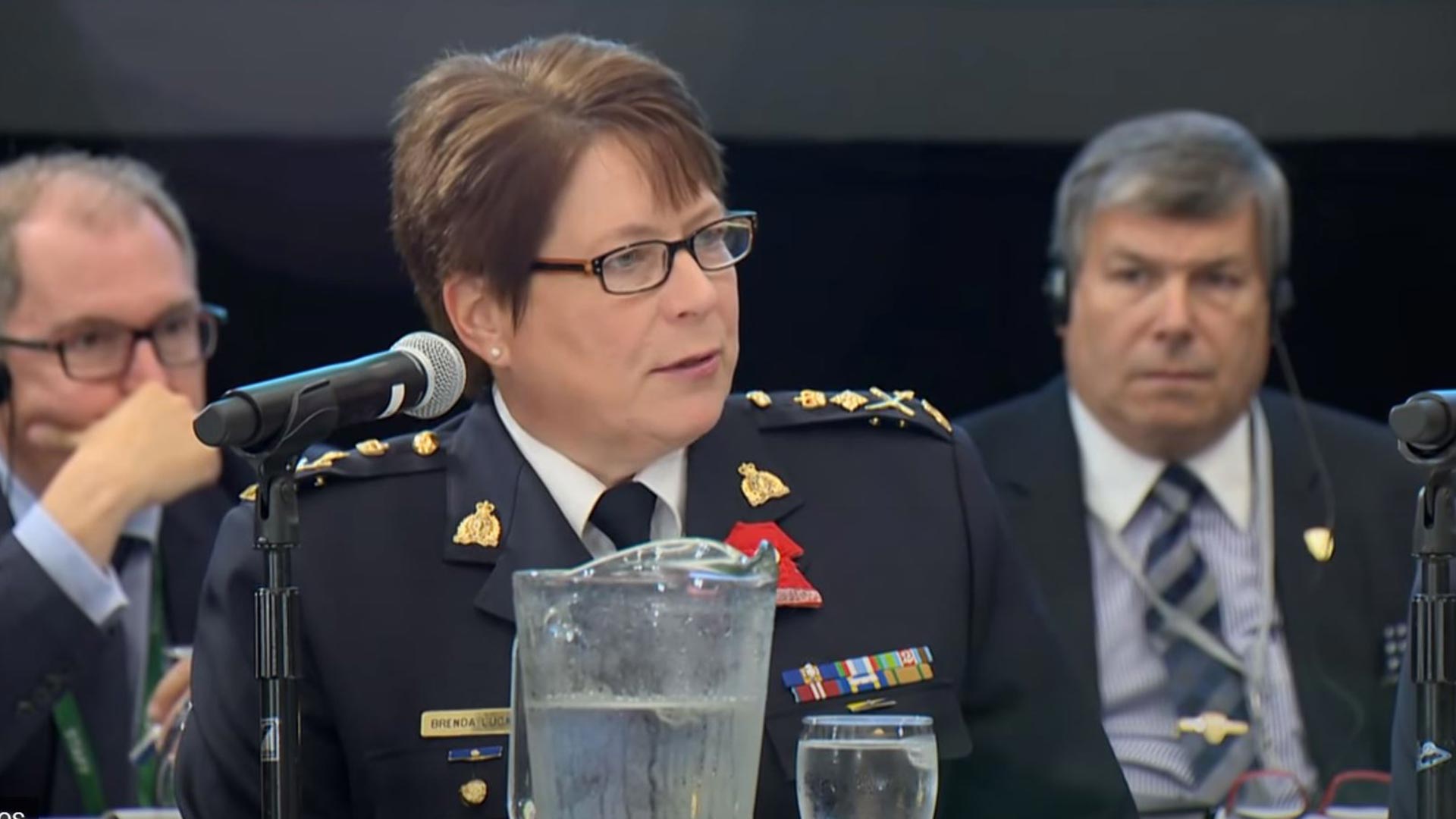 ---
The first female commissioner of the RCMP announced Wednesday she is stepping down as the head of the national police force.
Brenda Lucki released a statement saying she has decided to retire, effective March 17.
"This was not an easy decision as I love the RCMP and have loved being the 24th Commissioner," she said in the statement posted to the RCMP's website.
"I am so incredibly proud to have had the opportunity to lead this historic organization and witness first hand the tremendous work being done each and every day by all employees from coast to coast to coast and internationally."
Lucki served five years and said she "accomplished a lot" towards her mandate to modernize and address the RCMP's challenges.
"I'm so proud of the steps we've taken to modernize – to increase accountability, address systemic racism, ensure a safe and equitable workplace and advance reconciliation with Indigenous peoples," her statement said.
Yet this very week her leadership was under fire – and she was told to resign – by some First Nations leaders after the release of a highly critical investigation report into a public complaint filed by a senior officer.
That report revealed some officers in Prince George, B.C. were accused of sexually abusing Indigenous girls on the street and the force didn't investigate properly.
Lucki signed off on the report and declined to comment.
She has turned down numerous requests from APTN News to discuss fatal officer-involved shootings of Indigenous Peoples, deaths in RCMP custody of Indigenous Peoples, and little to no arrests in RCMP investigations of missing and murdered Indigenous women and girls.
Lucki was in charge when the force apologized to the National Inquiry for Missing and Murdered Indigenous Women and Girls for its failings.
Still, she said she leaves "knowing I did my best and take comfort that the RCMP is well placed to shine in its 150th year."