Archibald removed from AFN meeting for violating code of conduct, says interim chief 
A request for comment from Archibald about whether she tried to enter the assembly virtually Wednesday was not immediately returned.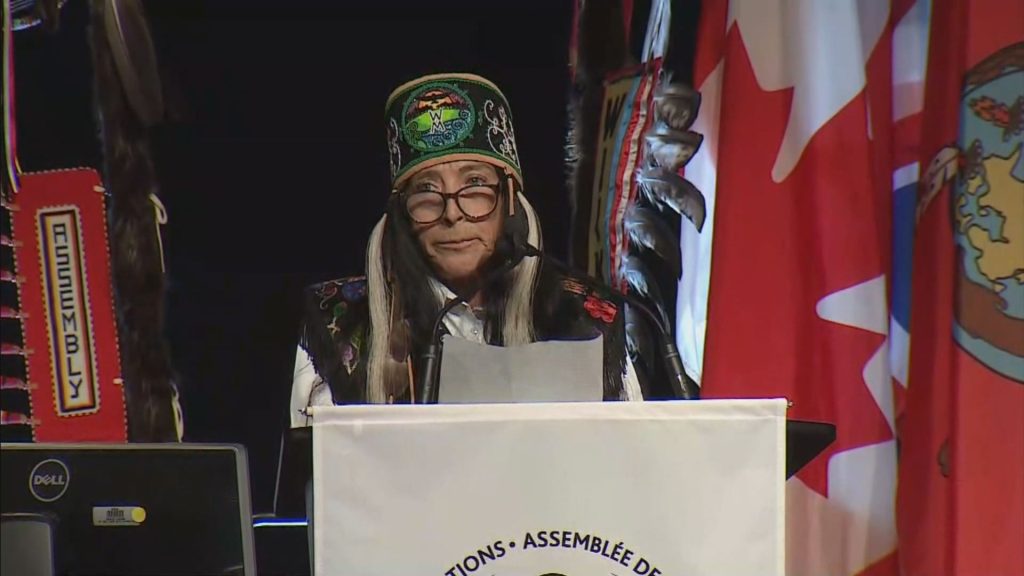 ---
The interim chief of the Assembly of First Nations says the reason former national chief RoseAnne Archibald was barred Tuesday from participating in the organization's annual general meeting was a violation of its code of conduct.
Joanna Bernard told chiefs gathered in Halifax Wednesday that she was committed to making the assembly safe for all. As an example, she pointed to the decision by meeting co-chairs to exclude Archibald, who had been taking part by video.
The decision Tuesday came after Archibald denounced leaders of the First Nations advocacy organization and said her ousting last month was an example of  "lateral violence" and reflected "hatred."
A request for comment from Archibald about whether she tried to enter the assembly virtually Wednesday was not immediately returned.
Bernard, a regional chief from New Brunswick who was named interim chief this week, spoke after the presentation of findings from an investigation into reports of sexual misconduct and other predatory practices within the organization.
The probe found evidence that some people had experienced unwanted physical contact and sexual comments from elders, leaders and employees in the assembly.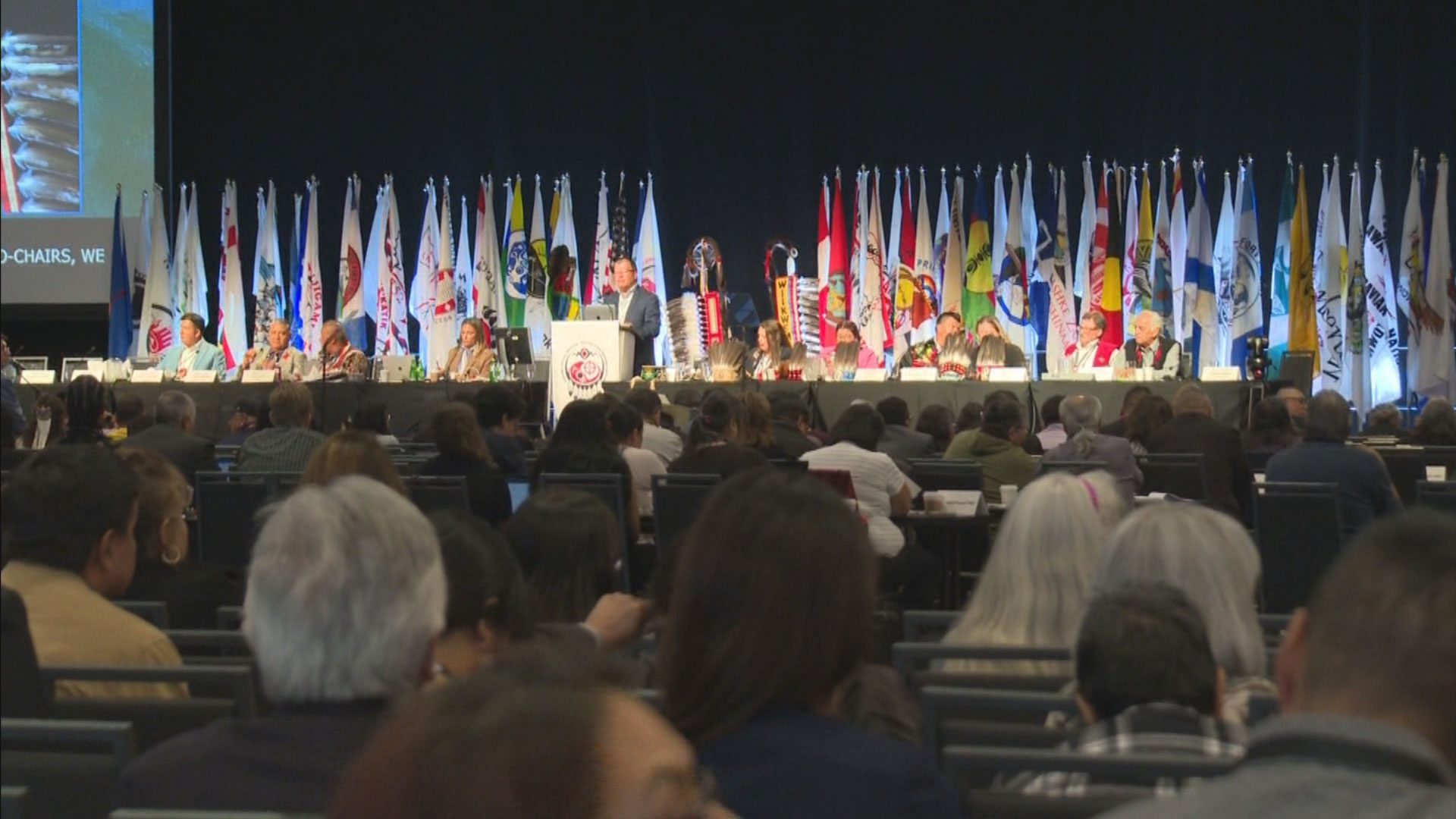 ---
Bernard said Wednesday that steps will be taken to address gender-based violence and harassment within the advocacy organization.
"The AFN must be a safe place for all," she said, following the presentation, adding there should be a "zero tolerance policy" for harassment in the assembly.
Archibald was removed from her role June 28 at a special chiefs' assembly held to address the findings of an investigation into five staff members' complaints about her conduct. Of the 231 chiefs who took part, 71 per cent voted to remove her.
The third-party independent review concluded some of Archibald's behaviour amounted to harassment. It also found she breached internal policies by retaliating against complainants and failing to maintain confidentiality about the matter.
Earlier in the day, Terry Richardson, chief of Pabineau First Nation, requested from the stage that chiefs reach out to their members to stop social media attacks against Bernard. He did not specify what comments were being made but said what he has seen is  "disrespectful" and "unacceptable."
Supported Archibald
Richardson said he had previously supported Archibald, but "the process is the process."
Bernard didn't have to step forward as interim leader, he said, and she deserves support as she takes on the "huge responsibility" while also maintaining her position as regional chief.
"To attack her is not the way," Richardson said. "That's not the L'Nu or native way, either, and not the Mi'kmaw way."