Kwantlen First Nation general assembly votes to evict hereditary chief
Chief Marilyn Gabriel disputes the validity of the meeting in a letter to nation members
---
Members of Kwantlen First Nation gathered in a church in what is called a general assembly—a convention allowed under their unwritten custom code to vote on the future of their hereditary chief Marilyn Gabriel.
According to writer and band member Robert Jago, there was a much larger turnout than expected.
"About 20 per cent of the band … lots of amendments on every motion but one motion carried – voting the chief out with only two 'Nos'," says Jago.
But in a letter sent to Kwantlen members and shared on social media, Gabriel dismissed the meeting and says that the hereditary custom chief and council did not call for the meeting.
"We confirm that Kwantlen from time immemorial has carried out Coast Salish Ancestral Law for hereditary leadership … we confirmed that the resolutions are invalid," says the statement signed by Marilyn and the two other councillors Tumia Knott and Les Atone.
Brandon Gabriel, a nephew of Marilyn Gabriel, was one of the councillors voted in by the assembly.
"We vehemently and completely dismiss any of the statements coming from the former Kwantlen chief and we are dismissing the actions the remaining council members are taking," he told APTN News.
Kwantlen First Nation is located outside Langley, B.C., it has 375 members.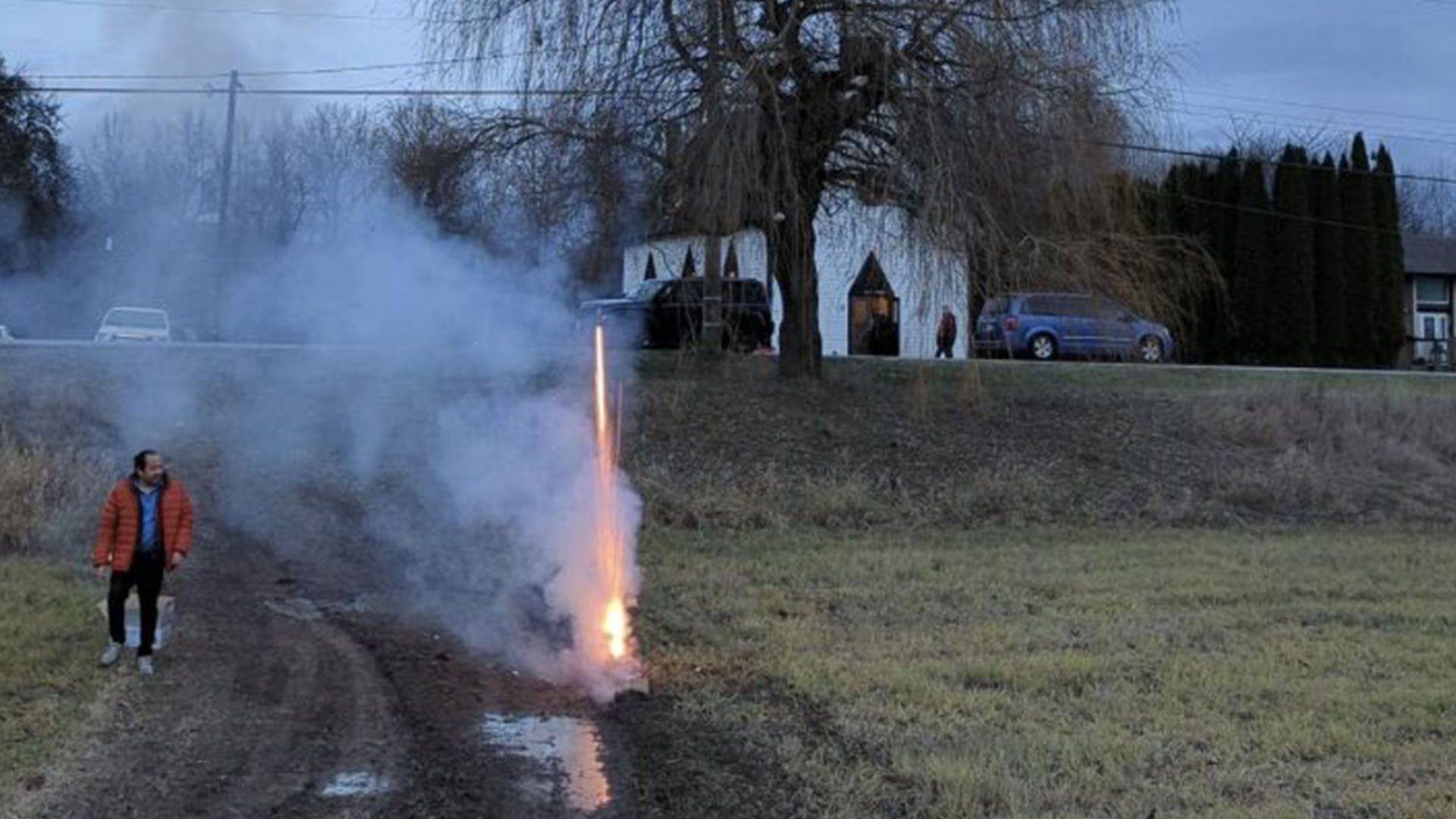 ---
Investigation into Gabriel accelerated community frustration
"There are no open tables for discussion. I have heard from elders who spoke up and are ignored or penalized," says one source who worked at the band office. They asked to remain anonymous out of fear of losing their job.
"I'm frustrated watching everything that has happened. There's never an opportunity for discussion. Even on Facebook when they post events, they turn off the comments," says the source.
APTN previously reported that there was a police investigation for an event that took place at an elder's council meeting. Gabriel was accused of shoving an elder – her sister – at this meeting. The Langley RCMP says investigation is closed.
"We recognize that reports of this alleged incident had an impact on the community, I would like to assure everyone that the matter was thoroughly investigated, and our officers found no evidence that an offence occurred," says Supt. Adrian Marsden in a news release.
Governance issues on reserve
In documents obtained by APTN from a survey sent out to Kwantlen members, people weighed in on what they thought was working in the nation, and what they would like to see improved.
The survey responses which are anonymous were varied.
"They get a bad rep—they are great leadership compared to other FNs," says one response.
"I think the current hereditary chief and council have done a good job in looking after the Kwantlen members but I think an elected chief and council might have more transparency with the Kwantlen members," says another.
When asked what could be improved transparency, responsiveness to concerns, and better representation featured in the comments.
"Balance between family/hereditary voices & representative system so that loud voices do not drown out smaller voices," says one respondent.
"Right now there are "no rules": is "dictatorship" – things are decided in advance of meetings and then the voting is mere formality, people don't get a say," says another.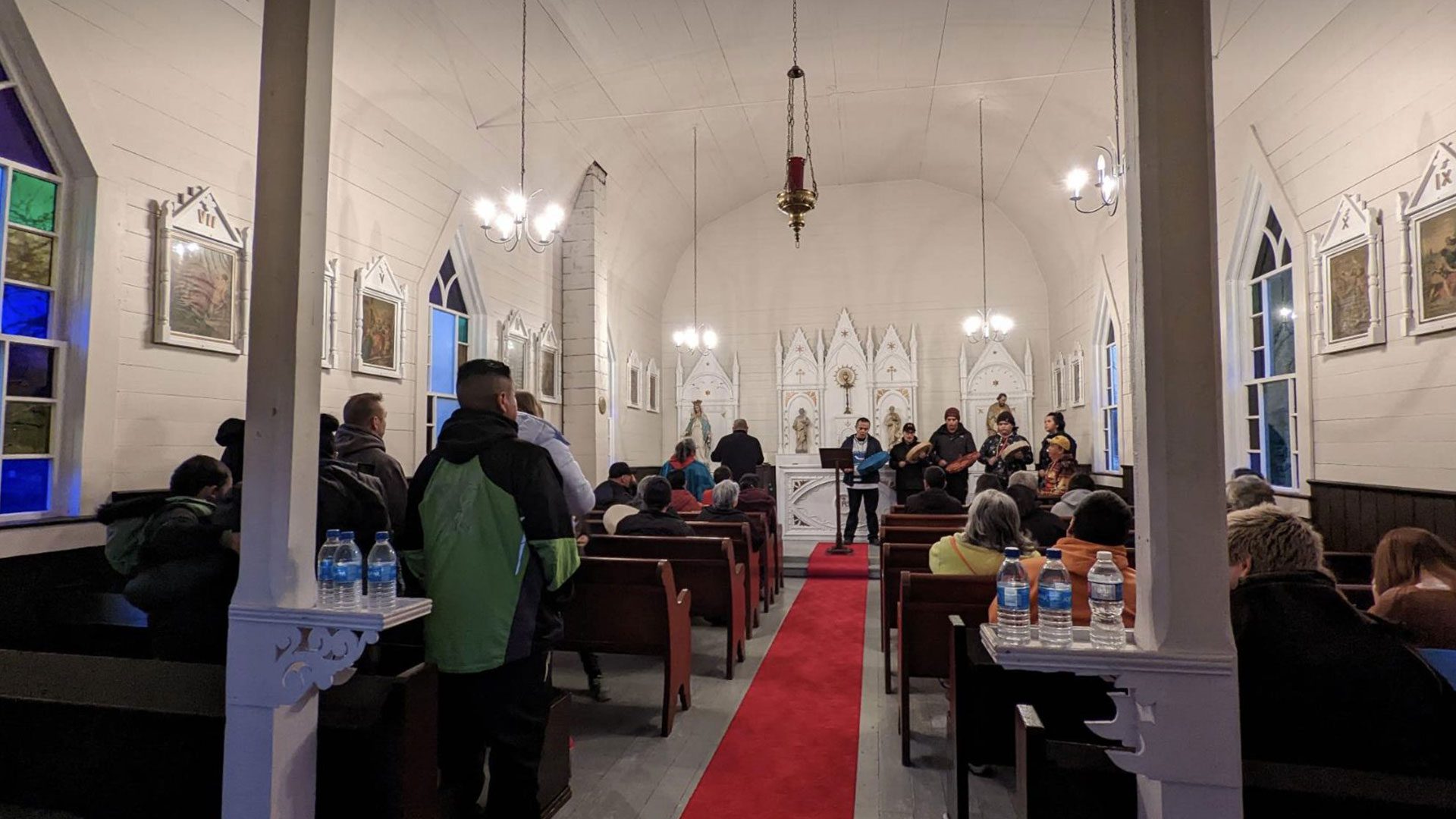 ---
Hereditary chief says assembly not valid
The unwritten Custom Governance Code of the Kwantlen First Nation has been under review since 2019, when a group of band members demanded that Marilyn Gabriel resign as chief.
After two years of third-party mediation, responses indicated that more than 75 per cent of band members wanted democracy in some form. However, the former Kwantlen Band Council – under Gabriel stalled on bringing the new governance code to a vote.
Gabriel currently has control of all banking and corporate information for the nation.
Hereditary Chief Robert Thomas (Kwantlen has several hereditary chiefs), who organized the general assembly says in a news release, "It's a lie to say that this General Assembly was not valid and was not our custom. Marilyn's council includes two people who were elected at an Assembly convened in 1993 at the Church on Reserve, and called by my father.
"On Sunday, we met in the same church, and voted in the same way, in a meeting called by my father's son, Me."
Hereditary rule is not common in Canada
According to documents obtained through a 2017 access to information request, of the more than 630 First Nation communities in Canada, 21 nations are registered with hereditary chief, hereditary chief and council or appointed family representatives.
APTN inquired with ISC on whether that number has changed, but did not receive a response to the inquiry.
In addition, APTN was told that Patty Hajdu, the Indigenous Service minister, would not be providing a comment.
Information about resolutions from Marilyn Gabriel and the new councillors from the assembly were submitted November 28 to Indigenous Services Canada (ISC).
In March 2019, members submitted a petition to government and requested that ISC monitor the process of developing a new governance code. ISC declined to participate.
"When a dispute arises concerning a community or custom election process, it must be resolved according to the related provisions in a community's election code, or by the courts," says ISC spokesperson Matthew Gutsch.
"As with a community or custom leadership selection process, ISC is never involved in the election processes held by self-governing First Nations, nor will it interpret, decide on the validity of the process, or resolve election appeals. The department's role is limited to recording the election results provided by the First Nation."
Members elected from the assembly are meeting this week with nearby First Nations looking to be recognized as the legitimate government.
"We will move forward with our new governance reform agenda and welcome the new band council members to the government table," says Brandon Gabriel.
Story has been updated