Ontario First Nations oppose federal legislation for Métis Nation of Ontario self-government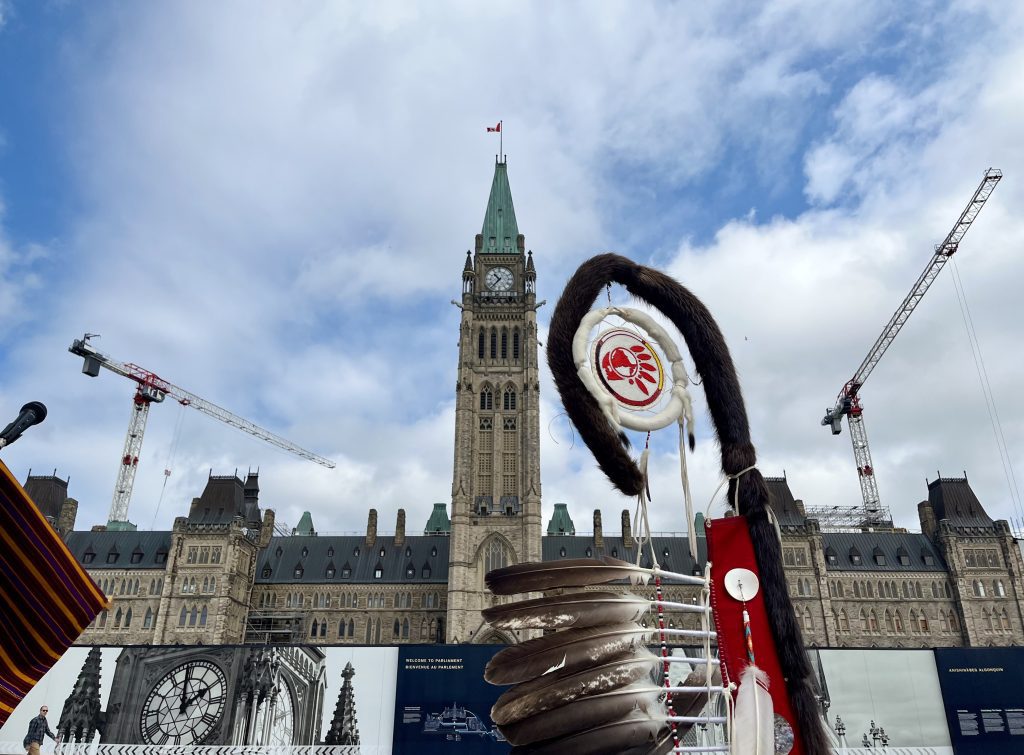 ---
First Nations gathered on Parliament Hill on Monday in opposition to a Métis Nation of Ontario (MNO) self-government agreement with the federal government.  
The proposed legislation was supposed to be introduced in the House of Commons on June 19 with Members of Parliament expected to vote on the Métis Government Recognition and Self-Government Agreement. 
The Chiefs of Ontario (COO) who represent 133 First Nations across the province are calling on Ottawa to pause all aspects of the legislation and conduct a review that includes the perspectives of First Nations in Ontario.  
Grand Chief Joel Abram of the Association of Iroquois and Allied Indians (AIAI) says the COO opposes recognizing the Métis Nation of Ontario as a nation, citing uncertainty around the membership and ancestral ties of the citizens.  
"There's been historical research done already that's been pointed to the vast majority of MNO members having ties to only one ancestor," says Abram. "A lot of those times those ancestors were not Métis, they're actually members of our nations here in Ontario." 
In February, the Métis Nation of Ontario (MNO), alongside the Métis Nations Alberta and Saskatchewan, signed self-governance agreements with the federal government.   
---
---
Chief Scott McLeod of Nipissing First Nation says there has been a lack of consultation from the federal government and he is concerned about the agreement's potential infringement on First Nations' treaty rights. 
"Mr. Miller says it's just the core governance and won't impact Indigenous nations in Ontario but that's totally wrong," says McLeod. "It's already impacting us when Métis groups in Ontario are signing Impact Benefit Agreements with industry and getting funding that is earmarked for First Nations peoples." 
The Chiefs of Ontario are urging the Minister of Crown-Indigenous Relations to consult with their organization and refrain from recognizing MNO jurisdiction over lands. 
"If we're going to do this, we need to do it right, and make sure that those that are given legitimate recognition are actually entitled to that," says McLeod.
According to the Métis Nation of Ontario (MNO), Métis denialism must stop.
"It was distasteful and violent in the 1990s when Premier Mike Harris and his Ministers attacked the very existence of Ontario Métis and our rights. It is distasteful and lateral violence when First Nation leaders do the same in 2023," said a statement from the MNO.
Editor's Note: This story was updated on June 20.