'Yes, it's torture': Federal inmate on segregation and life on the inside
---
Timothy Nome has spent the last 60 days in a segregation cell at the Stony Mountain Institution in Manitoba.
In order to speak with me, he's handed a range phone through a small food slot cut into the solid metal door of his ten by six foot cell.
"They warehouse inmates in segregation as a form of punishment and the large majority of inmates in segregation are Aboriginal and they're fearful of the system," Nome says.
"The Canadian federal correctional system is the modern day equivalent of the residential school system."
("You know it's a war zone in here and segregation is the worst of it," says Timothy Nome. Photo courtesy: Timothy Nome)
Nome identifies as Jewish-Indigenous.
In the last 30 years, he has done time in nearly every maximum security prison across the country.
All together, he estimates that he has spent more than 12 years – over 4,600 days — in solitary confinement.
"You know it's a war zone in here and segregation is the worst of it," Nome says. "After you've spent 30, 60, 90, 120 days in a room where you don't see nobody, except for a plastic meal tray being handed through your slot twice a day, you understand.
"Nobody can understand it until they've been through it and once you've been through it, it's up there with your worst life experiences."
Nome says that most of his criminal offences have occurred while he was in custody.
"I've had segregation be used against me as a form of punishment to try to drive me crazy and on a few occasions.
-Timothy Nome
He was designated a dangerous offender for assaulting a prison guard in 2009 and is currently serving an indefinite life sentence.
He was transferred to Stony Mountain in 2017.
"Over the last two weeks I've witnessed, daily and nightly, guys slashing up and self-harming, trying to kill themselves," Nome says. "I've witnessed a guy, a couple of days ago, hang himself. I've witnessed a guy earlier this week light his cell on fire to try and burn himself to death.
"These are guys who are trying to kill themselves because they would rather die than remain in segregation. So, if you're asking me the question, is segregation torture? I think that, in and of itself, is a response.
"If guys are killing themselves and trying to kill themselves to get out of segregation, yes it's torture."
It's no secret that Indigenous people are over represented at all levels of Canada's criminal justice system. Solitary confinement is no different.
Indigenous offenders are more likely to be placed in segregation and will stay longer.
"The problem is that in segregation, most Aboriginal inmates don't put in grievances," Nome says. "They don't know their rights and they spend 22 hours a day sitting in a eight by six foot cell.
"And they can spend anywhere up to the next 10 years in there before CSC decides to let them loose from segregation."
Canada currently uses two types of solitary confinement, disciplinary and administrative segregation.
Disciplinary is what it sounds like, an inmate found guilty of an offense can be placed in confinement for 30 to 45 days as a form of punishment.
Administrative segregation is a whole other story.
It's generally used for inmates who fear for their safety or who put others' safety at risk and there is no limit to the amount of time an inmate can spend in isolation.
On any given day there are approximately 360 inmates in administrative segregation across the country — nearly half are Indigenous.
"I've had segregation be used against me as a form of punishment to try to drive me crazy and on a few occasions I went there, I lost it," Nome says. "I've gone on hunger strikes with the attempt to starve myself to death because they took anything from my cell that I could use to either hang myself with or cut myself with to die."
"And I've seen countless men go through it."
(Under proposed federal legislation an inmate can only be kept in segregation for 15 days at a time. Photo: Cullen Crozier/APTN)
In October of 2018, the federal government introduced Bill C-83, which outlines a new way of dealing with inmates who need to be separated from the general prison population.
The legislation comes on the heels of two Superior Court decisions that found the current uses of solitary confinement violate the Charter of Rights and Freedoms and that isolating inmates for longer than 15 days constitutes cruel and unusual punishment.
The feds have promoted Bill C-83 as the end of solitary confinement in Canada, but according to justice advocates like Savannah Gentile, that's not the case.
"It's a bit of a shell game we're seeing," Gentile says. "There's a lot of pressure coming down right now on [Correctional Services Canada] to deal with this practice of segregation, which is known as being recognized by courts across the country as torturous and inhumane treatment."
("Indigenous women often come in with serious histories of trauma and abuse," says Savanagh Gentile. Photo: Cullen Crozier/APTN)
Gentile is the Director of Advocacy for the Canadian Association of Elizabeth Fry Societies (CAEFS).
CAEFS is one of the only national organizations that goes into prisons on a monthly basis to monitor conditions of confinement for women.
Indigenous women are the fastest growing prison population in the country, they now account for 40 percent of all female inmates in federal penitentiaries.
They also make up more than half of all solitary confinement placements.
"Indigenous women often come in with serious histories of trauma and abuse," Gentile says. "And those histories work to ensure that those women are placed at higher levels of security."
"The irony in that, is once they are placed in maximum security or segregation, they have less access, not more, to the supports and services that they need to address those past traumas."
Under the proposed changes, the feds plan on eliminating the practice of administrative segregation altogether and replacing it with structured intervention units.
Inmates will be allowed out of their cells for up to four hours a day, an increase from the current two hour a day minimum.
They will also be given more access to programs and health care with external independent oversight.
But with no hard limits on isolation, critics like Gentile argue the changes can actually make it easier for inmates to be segregated and that the structured intervention units only amount to a rebranding at best.
"We have major concerns that those conditions for women won't change, they won't shift," Gentile says. "And we know that the proposed new regime, which is structured intervention units is going to be implemented in the exact same infrastructure that exists today."
"So we've got the same legislative provisions, we've got the same infrastructure. So what's changed, except the name?"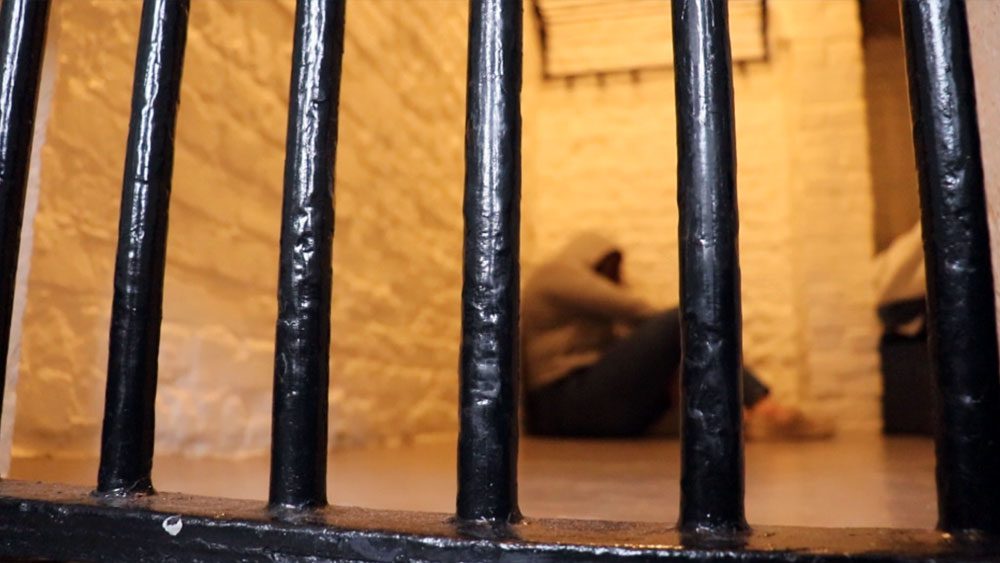 (Under C-83,  the practice of administrative segregation altogether and replacing it with structured intervention units)
But it's not only advocates and inmates that are apprehensive of the proposed changes — it's also the prison guards.
Jason Godin is the national president of the Union of Canadian Correctional Officers, which represents over 7,300 members working in federal institutions across the country.
"Administrative segregation for us is always a last resort," Godin says.  "I've been in the service long enough to know, I've worked in segregation units, that's the last thing we want to do."
"We don't want to put inmates there, but sometimes we have to for their own protection or the protection of others."
Godin knows first-hand the dangers that come with guarding violent offenders.
He spent more than 12 years behind the walls of some of the country's most dangerous institutions.
"We're dealing with some of the most dangerous people in the country and obviously we have no control over who's sentenced and when," Godin says. "So it's our responsibility to take the care and custody of those inmates."
"The hope at the end of the day is that everybody is safe, that you don't have incidents. There's definitely some dangerous situations in our work environment and if we have problems inside we also need a place to manage offenders."
(Jason Godin says the use of segregation can't just be abolished – resources have to be put in place first. Photo: Brendan Hennigan/APTN)
Godin has seen many changes to corrections over his 27 year career.
Changes that he doesn't always agree with.
But it's the elimination of administrative segregation that keeps him up at night.
"We can't just abolish this and we all think that we're going to be living in a world of rainbows and unicorns," Godin says. "They think that we have an unlimited budget, they think that we have unlimited resources to health interventions which we don't."
"We have a very difficult time recruiting staff members, health care professionals, psychologists, psychiatrists, now even correctional officers," Godin continues.
"Nobody wants to work in this environment because it's violent, it's dangerous and the way that these decisions are going it's really going to be a free for all inside and that's going to result in a rise in incidents and that's unfortunate."
The courts have put a hard cap of 15 days on the amount of time an inmate can spend in segregation.
The federal government is currently appealing, but Godin says they are already having an impact.
"We have to be careful that when third parties are making decisions like what's occurring right now, it's going to be very dangerous," Godin says.
"We want to make sure that if we're going to go down this road, the staffing is in place, all the things we need are in place to do those interventions that we're looking for."
"The Liberals have certainly put a focus on mental health and we agree with that," Godin continues.
"Over 70 per cent of our offenders have some form of mental illness, so we believe the more programs and the more health care support we can get the better."
---
Read more: 
APTN Investigates: Indigenous people in Canada behind bars
Advocates say Corrections Canada needs to make bold moves to help Indigenous prisoners but is it ready? 
First Nations woman says Corrections Canada uses honour system when hiring Indigenous employees
---
Back at the Stony Mountain Institution, Timothy Nome has just been released from administrative segregation.
It wasn't his longest stretch in solitary confinement by any means – only 80 days this time.
"It's a rough joint, a tough joint, there's a lot of violence and there's a lot of homicides. But the one thing about the staff here is they're not abusive – which is a rarity," Nome says.
"By no means am I saying that segregation is good, it's hell. But this the only institution I've been where they're not beating inmates or physically torturing inmates or causing them physical harm."
Nome has five lawsuits and 13 Canadian Human Rights complaints against the Correctional Service of Canada, all stemming from his treatment in segregation.
He is currently in the process of applying for day parole.
Because of his dangerous offender status he will have to prove to the parole board that he is no longer a danger to society.
"The public needs to be involved," Nome says. "If you have a family member or a member of your band who is in jail, volunteer to visit, keep in contact, write those guys especially if they are in segregation."
"Invest some time, because one day, if these guys live through segregation, they're coming back to the community and they need the help and they need to know that they're still people – after years of segregation a lot of these guys lose that."
Ottawa has allocated $448 million to safely implement the new system, which will involve hiring new staff and making adjustments to institutional infrastructure.
Bill C-83 is currently before the senate.