Minister confirms national action plan for missing and murdered Indigenous women will be delayed
Today Bennett says COVID-19 is making that impossible.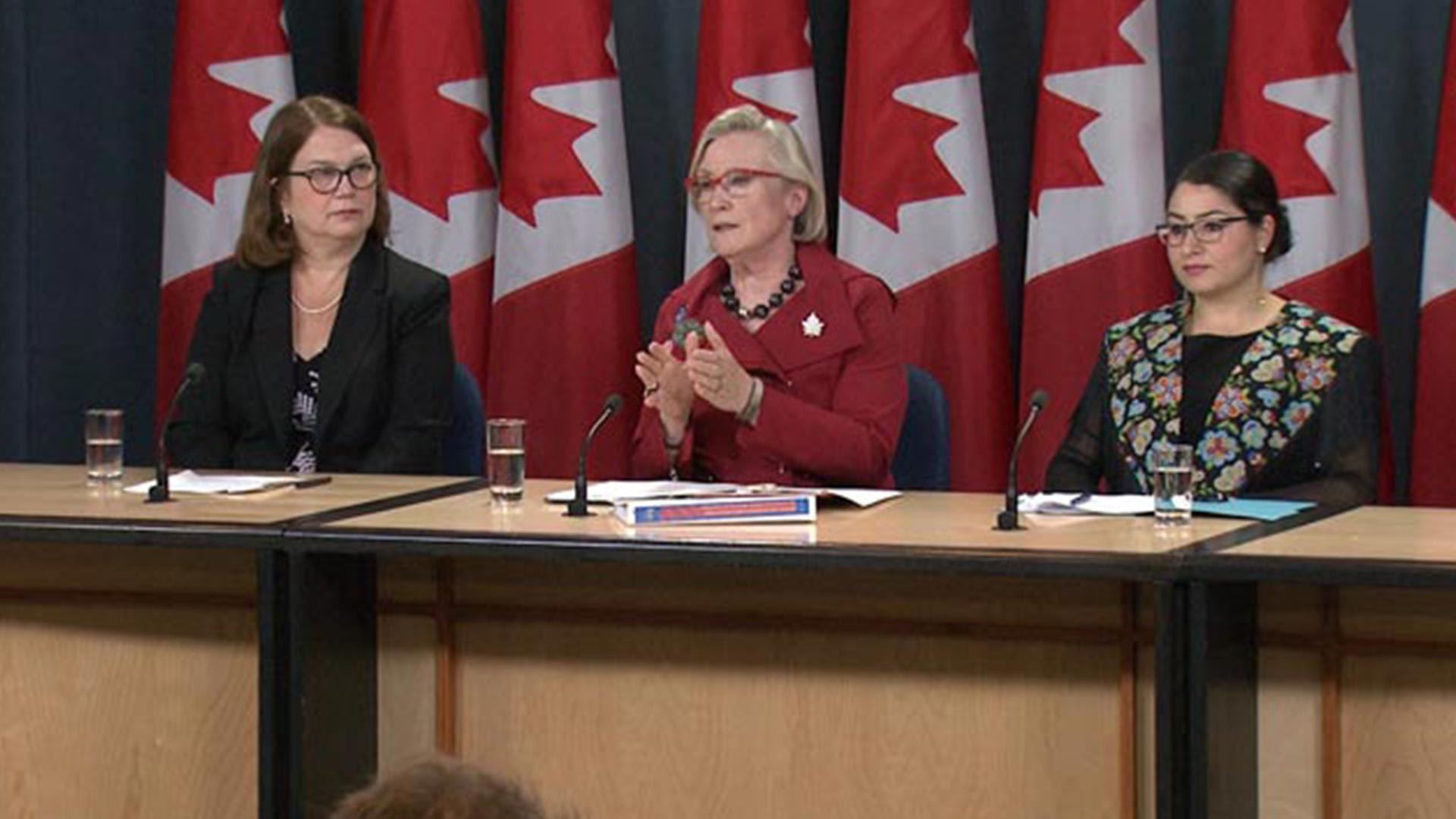 Crown-Indigenous Relations Minister Carolyn Bennett confirmed Tuesday that a national action plan to make life safer for Indigenous women and girls is not going to be ready next month as planned.
APTN News first reported concerns about whether a plan would be ready for June 3 – the one year anniversary of the inquiry's 1,200 page report which included 231 calls for justice.
Former inquiry commissioner Marion Buller told APTN that the government's silence on a promised plan raised concerns.
"I've had people reach out to me saying, 'Have you heard anything, has there been any consultation?'" said Buller. "There really isn't much to talk about because they haven't done much."
While the government is blaming the COVID-19 pandemic, Buller said she and others close to the inquiry are disappointed with what appears to be a lack of action on the calls to justice.
Bennett told the Assembly of First Nations last December that the government's promised national action plan would be ready by the one-year anniversary.
Today Bennett says COVID-19 is making that impossible.
She says the government remains committed to getting the response completed but that many of the people who were working on the front lines of the response are the same people helping provinces and Indigenous communities cope with the pandemic.
The Native Women's Association of Canada and other advocates for the families of murdered and missing Indigenous women and girls say the pandemic is worsening violence against Indigenous women and say communities cannot wait any longer.
With files from the Canadian Press