Donation to Thunder Bay shelter brings everyone to tears
A large donation, from perhaps the least expected person, brought everybody to tears at the Thunder Bay Shelter House.
Willow Fiddler
APTN National News
A large donation, from perhaps the least expected person, brought everybody to tears at the Thunder Bay Shelter House.
A client of the city's shelter program handed over a $10,000 cheque – money he received from his residential school settlement – to revive the Street Outreach Services (SOS) program, which he
credits to keeping him and his friends safe.
"We tried to convince him to take the donation back and use it for something else but he was adamant that he wanted this $10,000 used to help his friends by making sure the SOS program was running and available to everybody who needed it," said Alexandra Calderon, development officer at the shelter.
Calderon said the First Nations man has been a regular client of the Shelter House and its SOS program for the past six years.
Calderon said he wishes to remain anonymous.
"He used the SOS program extensively and his friends used it and he just felt he had been treated with such respect and dignity whenever he took the SOS van," she said.
This past April, the program was suspended because it fell short of the $117,000 needed to operate in addition to the core funding provided by the city and social services board.
Matawa First Nations group initiated a donation drive by contributing $10,000 and challenged other groups to match.
"He was really inspired, so when he got his residential school settlement that's one of the first things he did, he went to the bank and got a cheque to be able to match Matawa First Nations donation," said Calderon.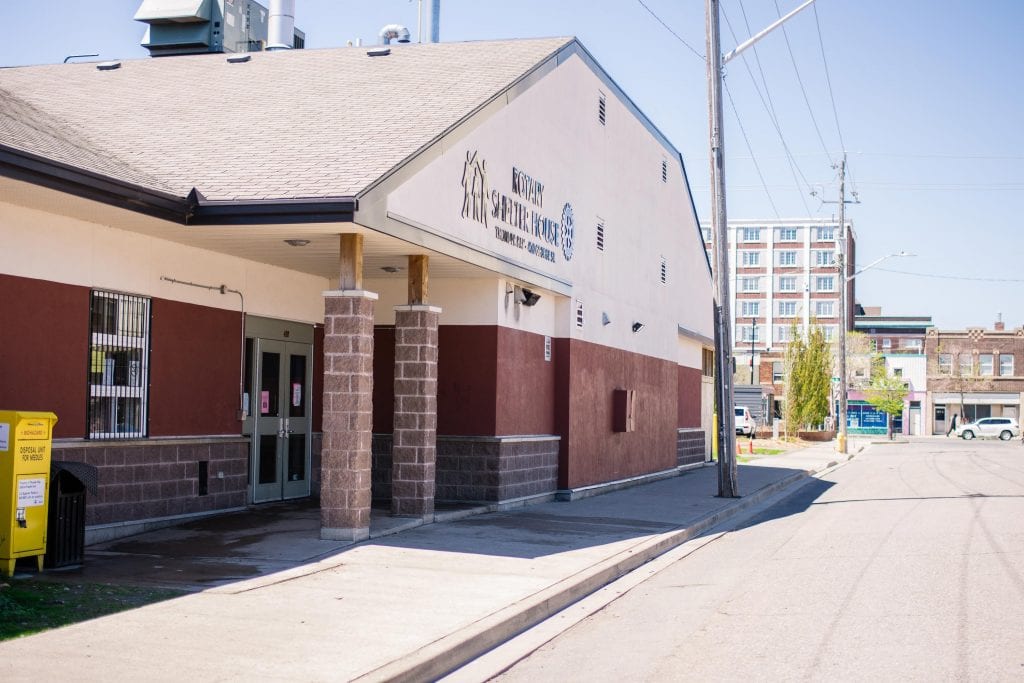 ---
Eabametoong First Nation also matched Matawa's $10,000 donation as did other individual contributions.
But none so touching as this one.
"He was incredibly proud I think, and all of us just started crying in the room because we were so moved by the donation," Calderon said.
The SOS program provides safe transportation to anybody who needs it. They also patrol known gathering areas handing out supplies like water, harm reduction kits, blankets, and tarps.
Calderon said most calls to the program come from the hospital, community businesses and the police.
She said they've had great success with the program and it has become a reputable, vital service in the city because clients feel they are treated with respect and dignity – especially when the police are involved.
"Sometimes, it's a high tension situation because they don't feel they're going to be taken where they want to and the police agree with us that just because you're publicly intoxicated doesn't mean you deserve to be incarcerated. So when we arrive tensions always fall ten-fold because they know we're going to listen to them," she said.
Calderon said she hoped this man's story and action inspires others in Thunder Bay to donate.
"The more people that are there making sure that everybody is safe and that you know someone is going to be there, it's incredibly important and I think that this donation," she said.
"I hope that it'll move and inspire the community to come up with the final $100,000 so that the SOS program can get back up and running."