Oka-era Mohawk Warrior Society lawyer headed to US prison
(Stanley Cohen, a long time politically active criminal defence lawyer who advised the Mohawk Warriors during the Oka Crisis, is heading to U.S. prison. Photo: http://www.istanleycohen.org/)
By Jorge Barrera
APTN National News
The New York City lawyer for the Mohawk Warriors during the Oka Crisis is headed to a U.S. prison after pleading guilty to obstructing the Internal Revenue Service and for failing to file tax returns.
The plea agreement, which could see Stanley Cohen serve up to 18 months in prison, was filed with the U.S. federal court for the northern New York State district on Monday.
Cohen said in an email to APTN National News he wasn't worried about going to prison.
"Been there, done that, can use a rest and will organize and assist prisoners and write a book," said Cohen.
Cohen told APTN National News he would be applying to regain his license to practice law following his incarceration.
Cohen was the legal adviser to the armed Mohawk Warriors who confronted the Canadian military during the Oka Crisis in 1990. He was arrested along with the remaining warriors who were holed up in the Kanesatake treatment centre at the end of the crisis.
Cohen was initially charged with participating in a riot, obstructing justice, possession of a firearm in a manner dangerous to public security. He was also charged with seditious conspiracy.
"I always got a kick out of the notion that a foreigner can get indicted for seditious conspiracy, which in essence is conspiring to overthrow your own government," said Cohen, in a recent interview with New York City author and scriptwriter Richard Stratton. "So I jokingly said to the (Canadian) Crown prosecutor one day, are you giving me citizenship and moving to strip me of it because of seditious conspiracy?"
All charges against him were eventually dropped.
Stratton's interview with Cohen has never been broadcast, but was shared with APTN National News.
Cohen had been handling warrior cases before the Oka Crisis exploded. He was asked to travel to Kanesatake, the Mohawk community near Montreal at the centre of the crisis, by the warriors after tensions escalated following the shooting of a Surete du Quebec officer during a botched assault on the barricades.
"I was asked by the Mohawk Warrior Society…to go up and help negotiate a settlement to this," said Cohen, in the Stratton interview. "It was a very intense standoff."
Cohen said in the interview he represented the Mohawk Warrior Society for a "couple of years" before Oka. He said he also represented New York State Mohawks from Ganienkeh during an armed standoff in early 1990 triggered by the shooting of a doctor flying in a Vermont National Guard helicopter.
"(The Mohawks) have fought back against colonialism for 300 years," said Cohen, in the interview.
Part of the investigation into Cohen's federal U.S. tax troubles traced cash payments from a MoneyGram terminal near the Canada-U.S. border-straddling Mohawk community of Akwesasne to Cohen's personal credit card account in Phoenix, Ariz. The investigation tallied 109 transfers, all under $10,000 and executed between 2004 and 2008, that totaled $635, 193, according to court documents.
"Because the cash was wired to a credit card account in amounts under $10,000, these transfers of cash payments for legal services were not reported to the IRS," according to a trial memorandum filed by the U.S. Attorney Richard Hartunian.
U.S. federal investigators also found $15,000 in US currency and $1,850 in Canadian currency inside a wall safe in Cohen's residence following a search warrant. Cohen also kept cash in a safety deposit box held at a nearby bank. The cash in the box smelled of marijuana, according to court documents.
Under the plea agreement, Cohen pleaded guilty to "obstructing and impeding the IRS. He also pleaded guilty to failing to file federal tax returns in 2006 and 2007.
Cohen was indicted in U.S. federal court for the southern district of New York on Dec. 18, 2013, with failing to federal income taxes between 2006 and 2010 and wire fraud. He was also indicted in the U.S. federal court for the northern New York district in June 2012 for obstructing the IRS and failing to report $20,000 in cash he received from a client in 2008 and $15,000 in Canadian currency he received from a client in 2010.
Cohen most recently represented Osama Bin Laden's son-in-law Sulaiman Abu Ghaith who was found guilty of conspiring to kill Americans last month. Cohen, a self-described anarchist Jewish lawyer from New York City, also represented Mercedes Haefer, one of the so-called "PayPal 14" accused of launching hack attacks on PayPal over the online payment service's decision to cut off WikiLeaks. Haefer struck a plea agreement this past December.
Cohen, a criminal defence lawyer, made a legal career out of representing political activists and taking on politically-charged cases.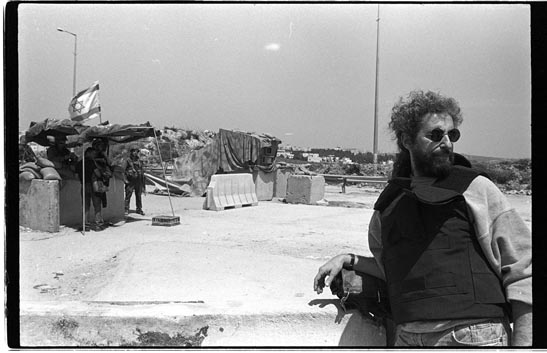 Lake Placid, NY, lawyer Brian Barrett has represented some of Cohen's former clients from Akwesasne.
"I think the consensus with Cohen and his representation was that he was out for himself and didn't put his clients' interests ahead of his own," said Barrett. "He has completely destroyed a very lucrative law practice."
Barrett said it would be difficult for Cohen to regain his law license following his release.
Cohen is scheduled to be sentenced on Aug. 21.
"Mourn not for me, but for the millions of people murdered worldwide because of their race, religion, politics or activism," wrote Cohen, on his personal webpage. "Mourn not for me but for the millions of stateless people reduced to a 'life' in refugee camps, or who live under apartheid and occupation and who are subjected daily to ethnic cleansing, collective punishment and indefinite detention."
@JorgeBarrera