Winnipeg police charge man, 53, with second-degree murder in Tina Fontaine death
(Tina Fontaine, 15, was pulled from Winnipeg's Red River in August 2014)
APTN National News
WINNIPEG –Winnipeg police have charged a 53-year-old man with second-degree murder in the death of Tina Fontaine.
Raymond Joseph Cormier, 53, was arrested Wednesday in the Vancouver area.
Fontaine, 15, was pulled from Winnipeg's Red River on Aug. 17 2014.
Her body was wrapped in a black plastic bag. She was a ward of the province, one of about 10,000 children in care with 90 per cent being Indigenous.
Cormier, originally from New Brunswick, had been living in Winnipeg for several years but recently had been in the Vancouver area. He remains in custody there until Winnipeg police can have him transported to Manitoba.
Police said they knew of Cormier early in the investigation, as he used to frequent a house also used by Fontaine.
"It is believed that Tina and Cormier had several encounters and that he (allegedly) murdered her on their last encounter," said Winnipeg police Deputy Chief Danny Smyth.
Cormier has a long criminal record across Canada said police. They range from simple breaches to violent crimes. He was reportedly convicted of assault with a weapon in March dating back to just days after Fontaine's body was found.  He was also convicted of drug offences in February dating to July 2014.
Police said they used forensic examinations, witness statements and covert operations with the help of several police services to make the arrest.
Police had her in custody at around 2:30 a.m on Aug. 8, 2014, a day before she went missing, when a truck was stopped by officers with Fontaine inside. The driver was arrested for alleged drunk driving, but police let Fontaine go sparking an internal police investigation on the actions of police that night. One of the two cops involved in that incident is no longer a police officer.
Fontaine was later found passed out in an alley and was put back with Child and Family Services. Social workers put her in downtown hotel, but she ran away and went back to the streets.
Fontaine's murder shocked the community.
Hundreds of people attended vigil held at the place on the shoreline where her body was discovered.
Her death also sparked national news and renewed calls for a national inquiry into missing and murdered Indigenous women.
The news of an arrest comes as a welcomed surprise to one of the last people believed to see Fontaine alive in the early morning hours Aug. 9, 2014 when Fontaine walked away with a stranger who wanted to pay her for sex on Ellice Ave., near Furby Street.
"I'm glad someone has finally been arrested and it was good work on the police," said the 19-year-old woman who doesn't want to be identified but APTN has confirmed her identity. "I hope people can sleep a little easier knowing the possible murderer has been caught."
She said the last person she saw with Fontaine isn't Cormier.
The Winnipeg woman said she had just visited Fontaine's memorial Thursday night.
"It's crazy how I was just at the memorial site last night and waking up to this is amazing," she said.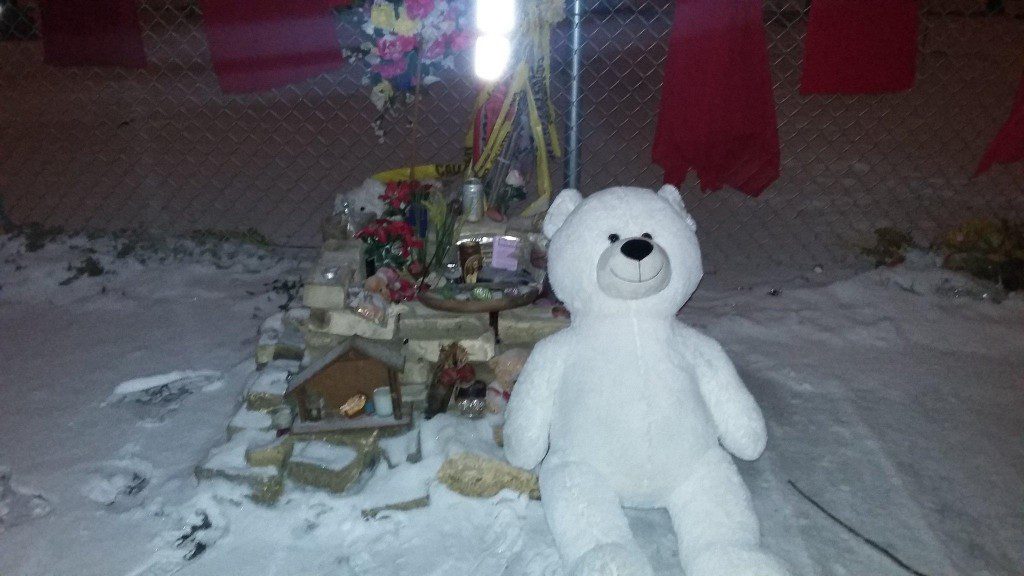 Still, she wishes she did more for Fontaine that night. When Fontaine left with the man the woman followed for a bit but lost track of them.
"Maybe if I could have just done something differently that night or grabbed her and made her stay," she said. "Thankfully, they caught someone."