Wildfires forcing evacuation of Anishnabe, Atikamekw and Cree communities in Quebec
---
First Nations across Quebec are being evacuated because of a record-breaking number of forest fires — and many don't know when they'll be returning home.
"Some fires are under control, some not," said Quebec's Public Security minister, François Bonnardel.
"We've evacuated 12,600 people all over Quebec, principally in the north of Quebec. We're looking at these fires every hour, we're hoping to tell Quebecers they will be able to go back home, but in the short term, it won't be possible."
The Cree community of Oujé-Bougoumou, located 700 km northwest of Montreal, was evacuated to Chicoutimi Tuesday because of approaching fires and smoke blowing their way.
"We're tired, didn't sleep much here, because, I don't know… I'm lost for words, I don't know, it's too much," said Louise Bosum, an evacuee from Oujé-Bougoumou.
She and her fellow community members are staying in Chicoutimi, 400 km southwest of their home, for an undetermined amount of time.
"I'm a bit overwhelmed, I don't know… when we're going to go home, I don't know, no news, no information," said Bosum.
Josée Poitras, a spokesperson from Quebec's forest fire prevention agency (SOPFEU), said the situation has required bringing in the Canadian Army as well as French and American firefighters.
"It's a historic record, I have to say, because imagine, 150 active fires, we've never seen that at SOPFEU, so the forest cover is heavily affected by it right now," said Poitras.
According to SOPFEU's website, over 600 000 hectares have burned to date in Quebec, compared to the 10-year average of 1,319 hectares on this same day.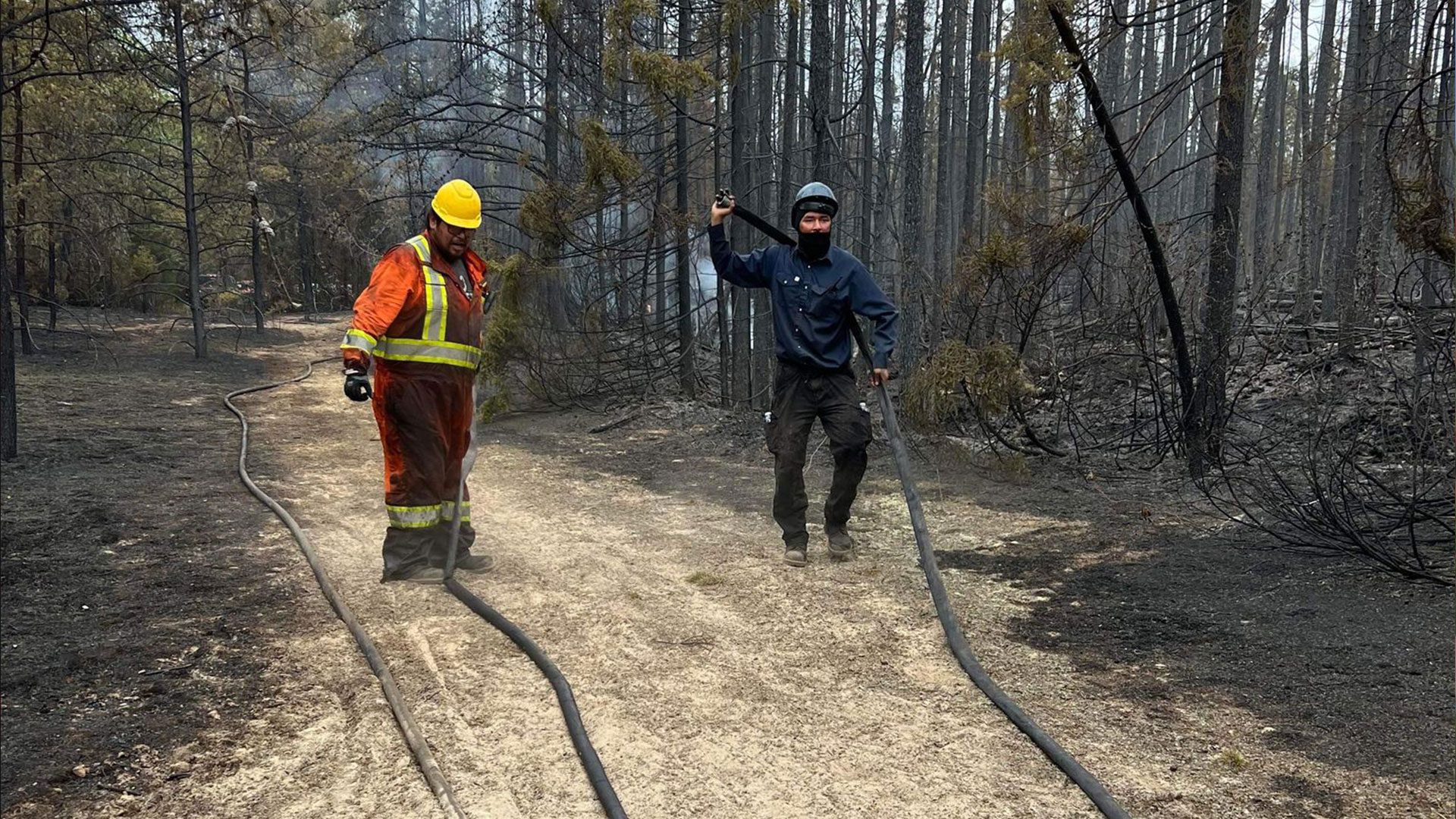 ---
A fire is raging about 20 kms away from Atikamekw community of Opitciwan 600 km north of Montreal.
Martin Awashish, a coordinator for the community's emergency response committee, said he's never seen anything like it.
"I think there are already community members who have lost things like a cabin, and that's sad, but that's how it goes with fires, we can't do anything about it sometimes," said Awashish. "It's an unprecedented year, an exceptional year when it comes to the forests. I've never seen it in my lifetime."
People are advised to stay inside as much as possible and Opitciwan schools are closed, and Opitciwan is evacuating their most vulnerable citizens.
"These preventative evacuations are due to the very dense smoke these past few days, because already, we have people with chronic respiratory illnesses and heart conditions too, we have 450 people on our list of vulnerable individuals," said Awashish.
Even healthy individuals like Jeffrey Papatie, a powwow dancer and community worker from the Anishnabe community of Lac-Simon, have experienced the effects of the dense smoke.
"I almost threw up here at home, because I often go outside to get stuff, and the smell of smoke here was so strong, the air quality was really bad," said Papatie.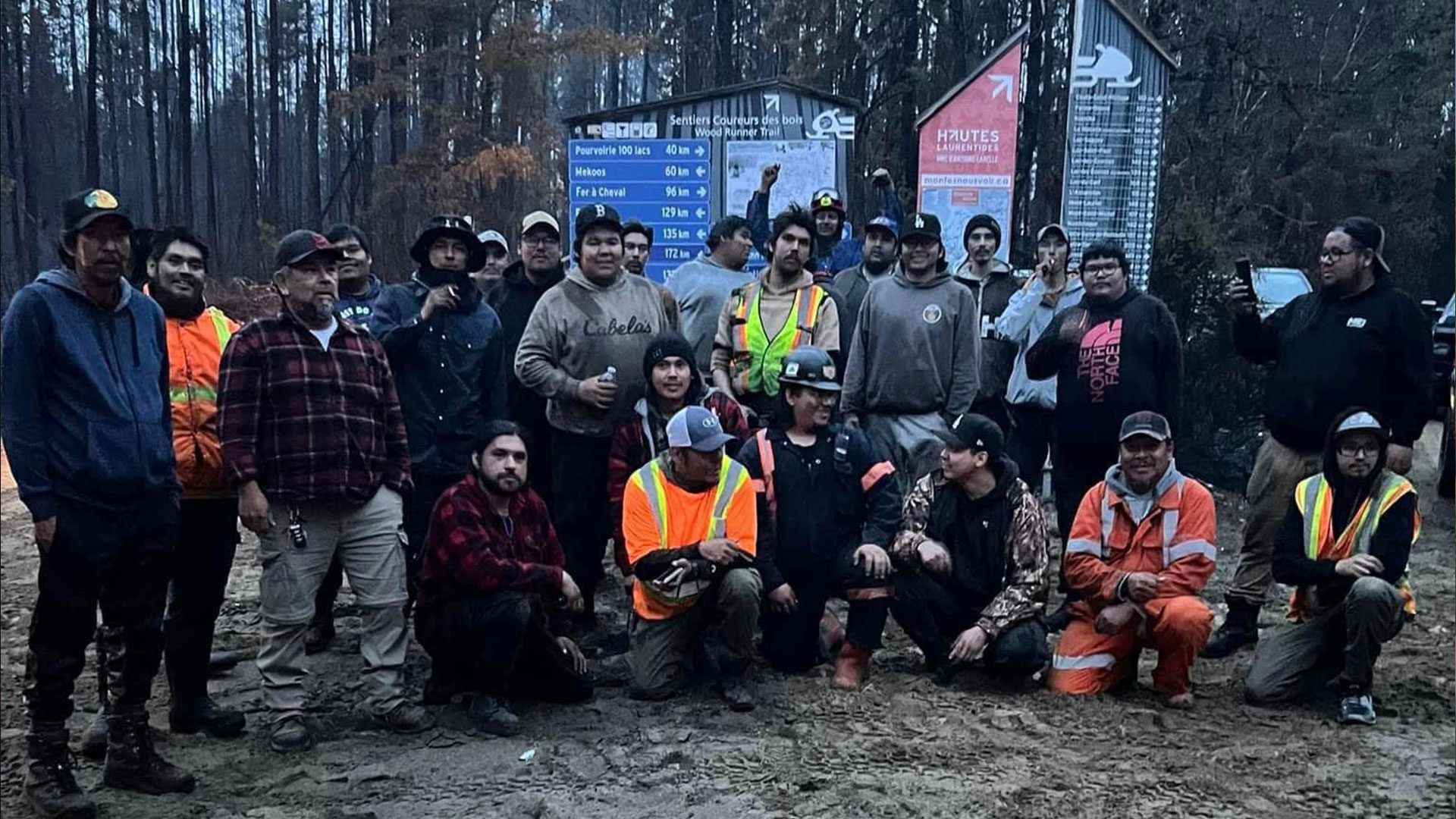 ---
His community evacuated safely to nearby Val-d'Or and Pikogan this past weekend along with some vulnerable individuals from Kitcisiakik, a neighbouring Anishnabe community. But the animals were not so lucky.
"It's sad for the animals too because they don't know where to go. There are people working in the community here, and even in Kitcisakik, and there were animals crossing roads. They even saw some bears who were looking for a safe place to be," said Papatie.
Now, people are returning to Lac-Simon, but the community's chief, Lucien Wabanonik, said the relief is temporary.
"This isn't over, the fight against forest fires. We even have many of our young people who enrolled in forest firefighter training over the course of the past few hours and days," said Wabanonik.
In these stressful circumstances, Papatie says it's more important than ever to look to community for hope.
"I wish for people to stay alert, and be happy in spite of what's happening, because we have to have confidence in the security our community gives us," said Papatie.
With files from Shushan Bacon and the Canadian Press