What roles could Aboriginal MPs play as they head to Ottawa
Doug Cuthand
Special to APTN National News
There has been a seismic shift in the land. The old colonial minded Conservative government has been defeated and a breath of fresh air is sweeping across Indian country.
Ten Aboriginal members of Parliament, eight of them Liberals, will go to Ottawa with the hopes and dreams of their constituents that meaningful change will now take place. This new crop of young, well educated leaders represent generational change in Indigenous politics.
They are the most members of Parliament elected in our history and the pressure is mounting on Prime Minister designate Justin Trudeau to deliver on the Aboriginal file.
With all the talk of the new educated Aboriginal MPs comes talk of cabinet posts and what role the Aboriginal caucus can play. There has even been some speculation that the Minister of Aboriginal Affairs and Northern Development could be an Aboriginal MP.
I have no doubt that this would be a big mistake. The Department of Aboriginal affairs, formerly the Department of Indian Affairs should more honestly be called the Colonial Office. This moribund department is charged with administering the Indian Act.
The departmental officials play a quasi-political role as Indian agents and overseers. First Nations budgets are inadequate and negotiated on a take it or leave it basis. The former Conservative government instituted a series of rewards for bureaucrats who reduced spending by lapsing funds and Aboriginal Affairs was one of the most enthusiastic departments. Over five years Aboriginal Affairs lapsed over a $billion in social service funds. They also lapsed capital dollars and cut funding to First Nations governments.
Saddling an Aboriginal person with the job as minister for this nest of vipers would be a recipe for disaster.
Instead Trudeau should appoint a senior person with cabinet experience to go into the department with a chainsaw and a bullwhip and clean house. This Colonial Office is the product of a century and a half of government's failed Aboriginal policies and they should clean it up themselves.
Some possible choices revolving around are Bob Nault or Carolyn Bennett. Nault held the position before from 1999 – 2003. He introduced the First Nations Governance act that was roundly criticized by First Nations leaders. His appointment this time would be viewed as back to the future and he would be seen as a retread.
Carolyn Bennett is a former family physician with cabinet experience in the Martin government. She held the position of Aboriginal Affairs critic in opposition and is familiar with the issues.
She might also be Trudeau's choice for Health minister.
In spite of what you might think of the Harper government, he set the bar for Aboriginal cabinet participation.  Leona Aglukkaq, an Inuk from Nunavut was appointed as minister of Health and later Environment, two important high profile positions. And Peter Penashue, Canada's first Innu cabinet minister was the Minister of Intergovernmental Affairs and President of the Queen's Privy Council for Canada from 2011 until he was forced to quit because of election spending irregularities in 2013.
Also, we have a long history of Aboriginal people appointed to cabinet. The first Cabinet minister was Len Marchand from Kamloops and who was also the first Minister of the Environment.
Of the eight Aboriginal members of Parliament, three have been touted as potential cabinet ministers.
Jody Wilson Raybould, a former AFN vice chief from British Columbia could take on Health or Employment and Social Development.
Robert Falcon-Ouellette, another possible choice from Winnipeg, has expressed his concern for social issues, Employment and Social Development might be a good fit for him. The Environment portfolio would also be a good fit for an Aboriginal member of Parliament.
Hunter Tootoo, from Nunavut, was the former speaker in the Nunavut legislature. It would be a positive step in Parliamentary decorum if an Aboriginal person was Speaker of the House. British parliamentary democracy is built on confrontation. The belief is that out of conflict comes forward motion. Indigenous politics on the other hand is built on consensus with the belief that leaders must work together to achieve results.
I realize this would be a revolutionary concept for the Canadian Parliament and it would be frustrating for the Speaker, but it might just be an idea whose time has come.
Yvonne Jones from Labrador has experience in both Provincial and Federal politics. In the last parliament she was the vice chair of the Public Accounts committee. While she may not have the profile of the newly elected MPs she has experience and has paid her dues.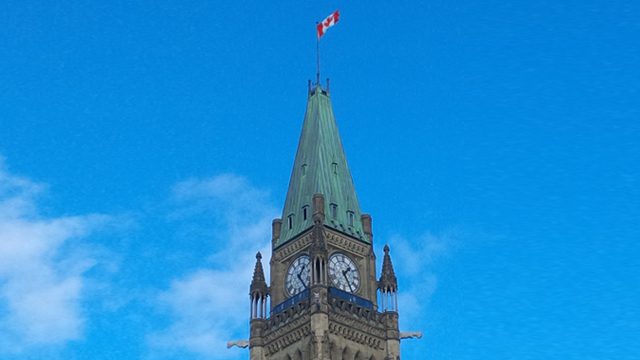 Michael McLeod represents the North West Territories and heads to Ottawa with ten years of experience in the Legislative Assembly of the North West Territories Council where he served as Minister of Transport and Public Works. He too has the potential to take on a cabinet position in the Federal government.
The remaining three members of the aboriginal caucus, Dan Vandal, Van Badawey and Don Rusnak all have experience in local government and will no doubt make a contribution.
But the role of members of Parliament is not limited to cabinet posts. There are positions such as Parliamentary secretaries, committee chairs and even writing private members bills. Individual members can also play an important role educating caucus members and opening doors for their constituents.
In any event I expect that the growing Indigenous caucus will have a positive effect on the workings of Parliament and their presence will lead to greater aboriginal involvement in all level of politics.
Doug Cuthand is a freelance writer based in Saskatoon and Little Pine First Nation.