'We wanted to be together': a former ward of the NWT talks about family and aging out
Charlotte Morrit-JacobsAPTN NewsBy the age of 10, Jane had forgotten what her mother looked like.Too much time had passed, with her in-person visits eventually reduced to nil."My Mom had custody of us, my Dad was working but he was violent in the relationship, says Jane, whose real name is being changed for legal reasons."My mum tried doing the best with raising me and my sisters."Jane grew up with her one brother and two sisters in Yellowknife, a three-hour drive from her home in Zhanti Koe (Fort Providence), Northwest Territories."It was really hard for them, [Jane's parents], the social workers would never tell us that our parents called or asked about us. They left letters for us but they wouldn't give it to us so we thought our parents just gave up on us," she said.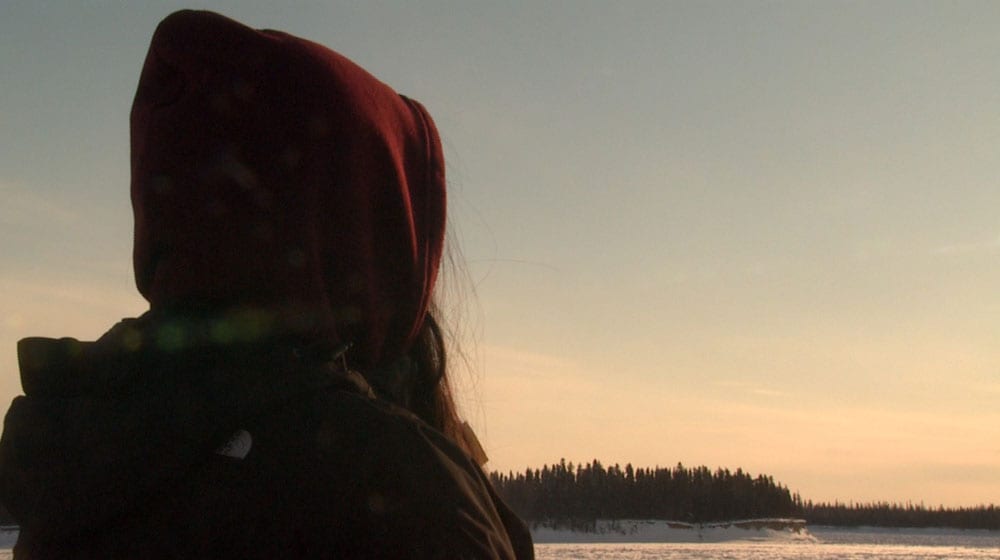 The siblings bounced around foster homes, changed school three times and burned through nearly a dozen social workers, all the while they fought to stay together."The shortest bit was just for a weekend. We were all rowdy so they separated us," Jane said. "One was in the bathtub, one was in the living room and one was in the bedroom, there were a lot of us."Kids in care, you can have a fun time but at the end of the day we are all in the same boat right."The siblings stuck together like a pack, acting out at the very mention of being separated."We wanted to be together. If they tore us apart we didn't eat, we didn't socialize with the other kids, didn't go to school, we would ditch just to meet up," she said.At the age of 17, Jane became a single mother.After a tough battle with post-partum depression, and a lack of support, she placed her son in the custody of family friends."It's heartbreaking when he doesn't call me Mommy," she said. "I knew he was going to be part of the system like I was. Now they [family friends] are planning on doing adoption with him because he is really feeling at home with him."Child welfare system is "broken" Jane's story is just one of many of Indigenous kids in care across the territory.According to a 41 page assessment by the Auditor General of Canada, child welfare services for kids have declined even further.Read: Vulnerable kids in danger because of NWT government inaction: federal reportThe damning figures in the 2018 report echoed the auditor general's 2014 findings.Behind every statistic is a person like Jane, trying to navigate through the system, mostly alone.A major criticism from the 2018 was that nine out of 10 kids in care in the NWT did not have regular communication with a social worker.Glen Abernethy, minister of Health and Social Services, said the system is overloaded."A lot of that is the demand and the way things are prioritized. An emergency will often win out over a standard visit which means sometimes the standard visits aren't happening which is problematic. This is key business," he said.
(Health and Social Services Minister Glen Abernethy. Photo: Charlotte Morritt-Jacobs/APTN)Abernethy said after a workflow and case flow analysis, the government has proposed 23 new positions to support child and family services in its 2019-2020 draft budget.Since the report was released, the Department of Health and Social Services has often referred to recent action plans, including family preservation and child welfare support."One of the things that has become apparent through this auditor general report is that we didn't resource these changes effectively. We needed to put more, basically feet on the street if you will. More support for our existing staff in order that this new philosophy was being implemented effectively," Abernethy said.Will more social workers help? The 2018 auditor general's report also pointed out that on average, authorities put 1,000 kids per year under protection or prevention services within the Child and Family Services Act.In the NWT, 98 per cent of those kids are Indigenous.Iris Notley has been championing better delivery of services for vulnerable youth for five years in her position as executive director of Side Door and Hope's Haven – the only housing first and emergency shelter for youthEight-five per cent of youth using Side Door and Hope's Haven are currently or have been involved in the system.Notley said she wasn't surprised by the 2018 report and said the system is "broken.""One of the things I noticed was that after the 2014 report that there would be more engagement with the NGOs, like us. Nothing has changed with regard to the support that we get from a financial perspective. There is no increase in beds from social services," she said.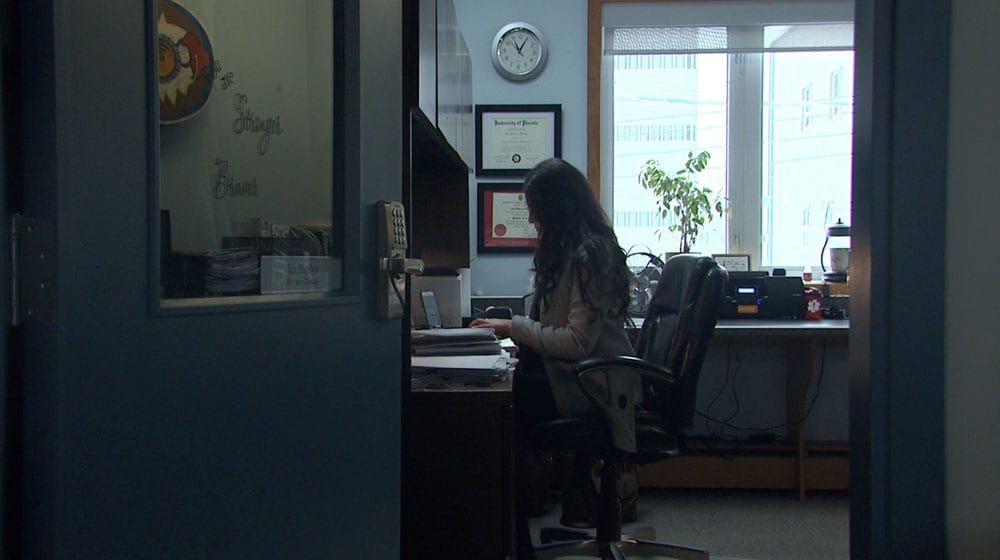 Notley said that "intensive supports" need to be set aside to help kids in care gain life skills, something that can be difficult to do when routinely changing foster homes.Before Side Door and Hope's Heaven, the not-for-profit ran a foster home, which according to Notley, had structure and helped kids in care budget their clothing and weekly allowance.Many, like Jane, in the NWT foster care system have many freedoms but without life skills."They [kids in care] get their cheque, then when they go out and spend all their money or go get high. We are the ones that they come home to – not the social workers," Notley said.Support Jane craved while in care."I wish I had known what my plan was. I am use to being told what to do and what not to do but I didn't have anyone to tell me. I wish the system would help you be independent before getting out of the system," Jane said.In 2016, the government extended the age of youth receiving support payments, but not all child advocates were on board.
Read: Programs needed for kids aging out of child welfare system in NWT says advocate 
Notley said she wants to see more than just increasing the number of social workers for kids in care."Intensive supports does not mean another social worker. We have a lot of vacancies right now, adding more is that going to solve the problem, are we still going to have vacancies? I am not a proponent for adding more government budget because we are missing the prevention piece," she said.What's next for Jane?Jane will require those intensive supports in the upcoming weeks as she fights to break the cycle this time around.She gave birth to a daughter seven months ago.She decided to leave her child in three month temporary care with the family who looks after her son.She said she is determined to get her Grade 12, a job and a place of her own. In the meantime, she is staying with extended family."I am excited to see her first walks and first words," Jane said. "She has already grown teeth already at three months which is impressive."I want to give her everything that I didn't have."